The Karakoram K2 was a model that was available 1989 and 1990.
According to the decals you have the 1990 model.
Here is a thread about a nice K2 1990:
viewtopic.php?f=2&t=165255
The thread also contains a scan of the catalogue: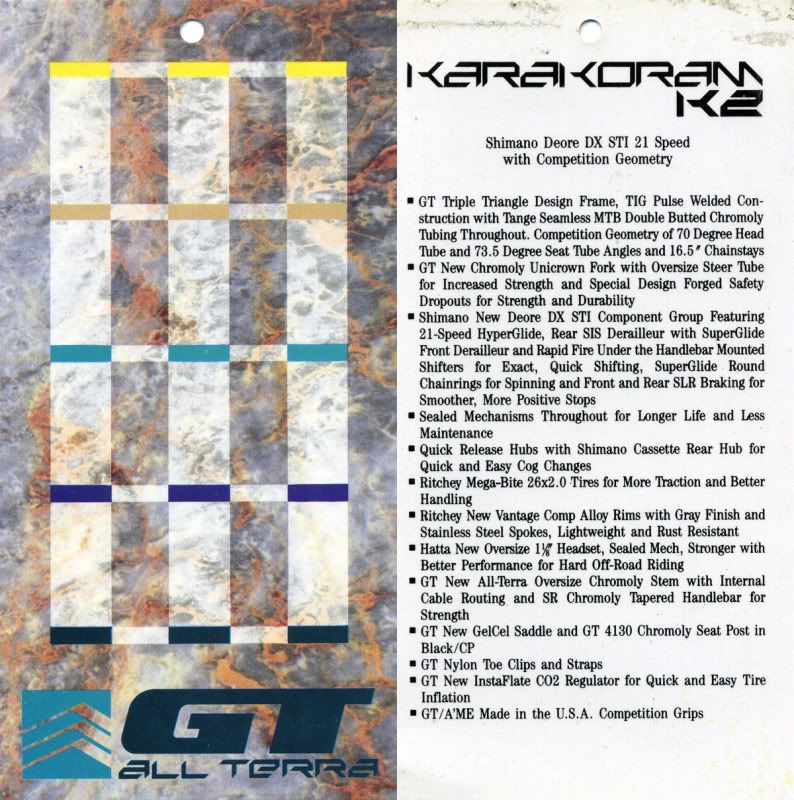 The Ritchey rim and the DX stuff should be original. The forks aren't. The Mag 21 (or similar 10/20/30) were not available until 1992 or so.