Hi there all you Klein (and of course other retrobike manics).
I thought you would like to see a new topic of the rebirth of a Klein that needed loads of attention, nice talks, many hugs and some new Nightstorm clothing..
The base was a '94 Klein Attitude in sea/sky with Judy's. The frame was completly covered in deep nasty scratches from some serious garage abuse and had stock Judy's with that ugly bronze color. To me that was the reason to have this one repainted and a "team" Nightstorm was what i wanted. The idea that gave me was this next picture;
I think that Klein is so uber wrong but also very over the top delicious..bit like Keeley Hazel..
I decided this time to go and contact the german ETOE because they had done a couple of Nightstorm's before but i was i bit more picky cause i wanted some changes to there Nightstorm's.
Martin from ETOE was very helpfull to hear and discuss all the details before the work started.
After some time i got the first picture back from Martin and you can see on there the frame sanded and blasted and ready to go!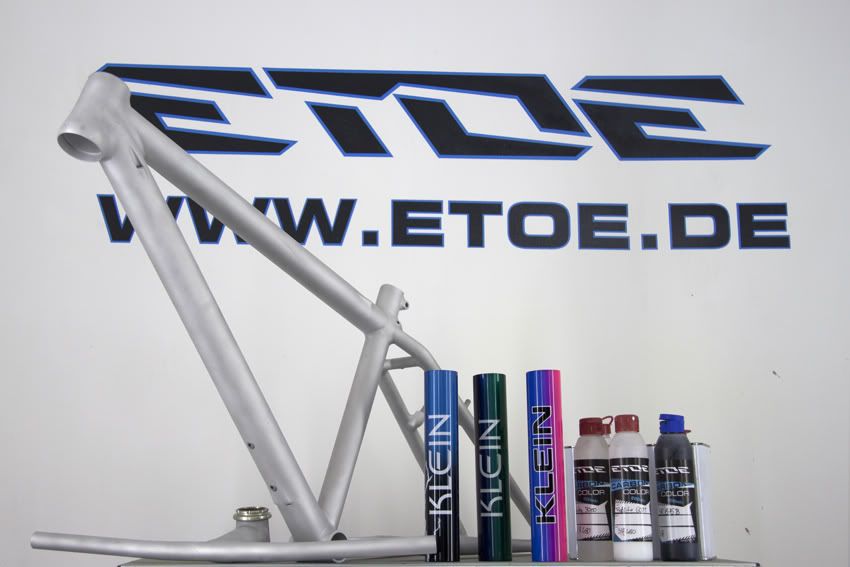 Then again with some waiting and more contact this next pictures came in and here you can see the three base colors and also the debossing decals.
and the other parts as well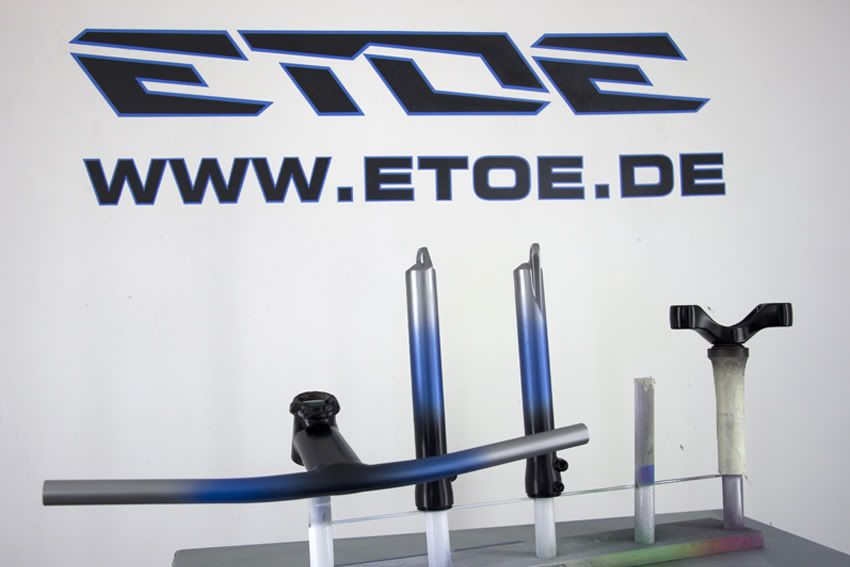 But then this evening i got this picture from the almost ready result and it could be me or because it's my Klein but the result in my opinion is absolutly
the clouds, the lightning...looks like proper actual nightstorm
You might not like as it's not original or like the Nightstorm color but the craftsman ship is surely stunning..
and again the parts..
Just debossing the decals and a clearcoat and then to be shipped back for a very nice "new retro" Paul/ Tune build up..
Hope you all like this and i don't work for them
just very happy with the result!!!!
More pictures to come as well
Regards!