a very quick photo of a very loose tack build with a wrong-sized syncros seatpost
i dont think the P2 looks out of place...
if anyone has a black 27.2 syncros or similar quality they'd like to trade for a black 27.0 syncros 425mm in 6.5-7/10 condition, please let me know! i've borrowed a raceface XY so i can go riding for now, but it's hideous!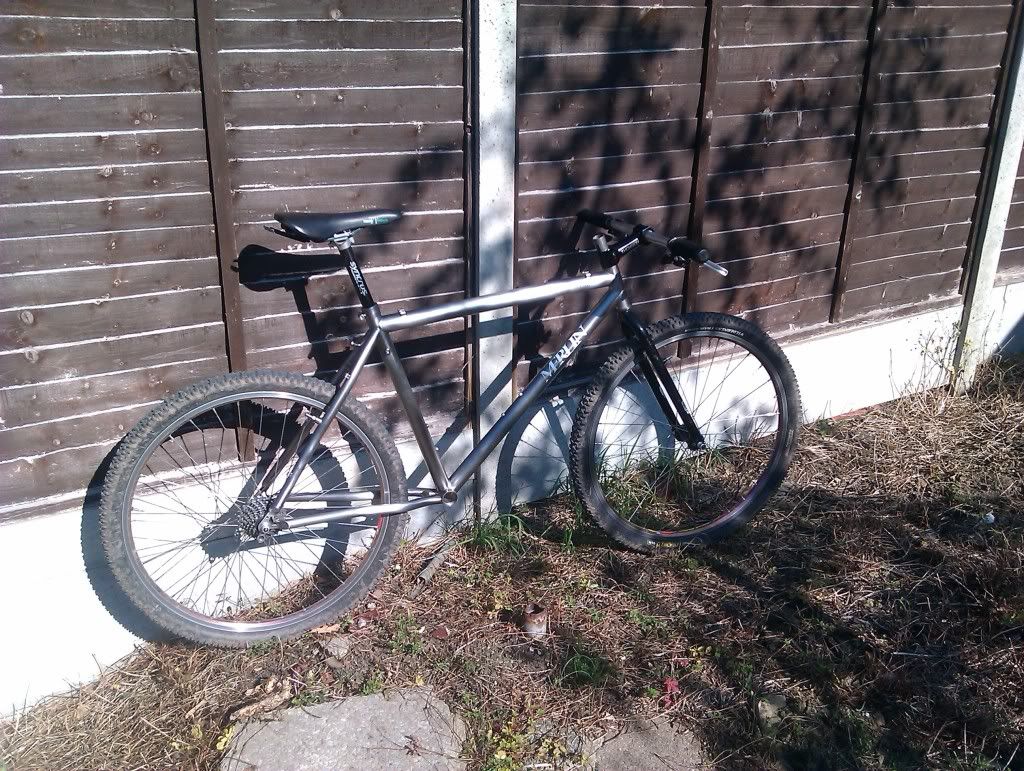 _________________
Merlin XLM
Ribble 653 Record
Bristol Bike Jumble!
ALWAYS WANTED
600mm X-Lite Xpert bars,
Black
or
Silver
|
Vetta TT Saddles - Manganese, Vanadium, Ti