ringo wrote:
Interesting on the Machine Tech's... if I go back to them I will need to source some proper hangers...

Last two proper rides on it have left me with no front brake and some hairy downhill sections to deal with :-/
Don't know if you've seen the proper hangers or not Rich'.? They have two bolts either side and clamp around the cable. They have a small groove to centre the cable in. You torque both 4mm bolts agianst each other and it traps the cable solid.
The levers also, are not everyone's cup of tea looks wise, but they have adjustable lever pull "cams". so can be dialled in for maximum brake efficiency.
Also do you have the proper Titanium pad retention bolts? See below.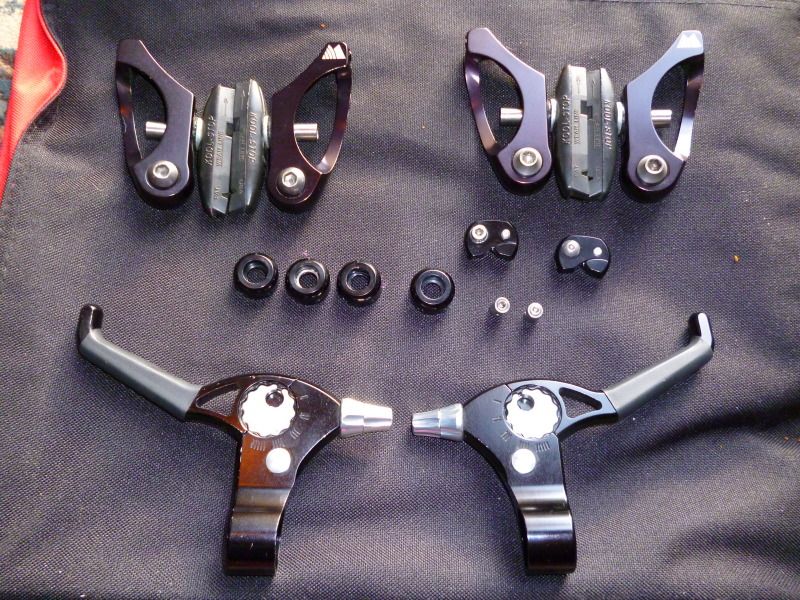 _________________
Live the dream-Ride on!