A few of you will have noticed this on the eBay watch on here... Well I was the lucky one who was in Pole Position when the hammer dropped.
I know other members were gutted they missed out... All I can say is sorry and hope that in time you guys will get as lucky as me.
This is Dekerf (Dek245) in classic metallic green. she is a real piece of art in my eyes... I hope you all agree.
Spec is a little eclectic and in time will be altered to reflect the quality of the frame. I've already got a gold Pace +130 bar lined up and a gold USE post.
The paint is nigh on immaculate, the fork was sprayed at the the time the bike was built back in 94 but doesn't quite match. I want to keep the bike rigid, what do you guys think on fork option? The easiest option is to retain the existing fork and get it sprayed up to match the frame exactly... Anyone know the paint code for Dekerf green!
The guy who sold it me was a really nice chap and was just glad it was going to a good home... one funny thing he did say was that since the auction had ended - he had starting locking the shed the bike was kept in...
Anyway here's the pics - any comments more than welcome!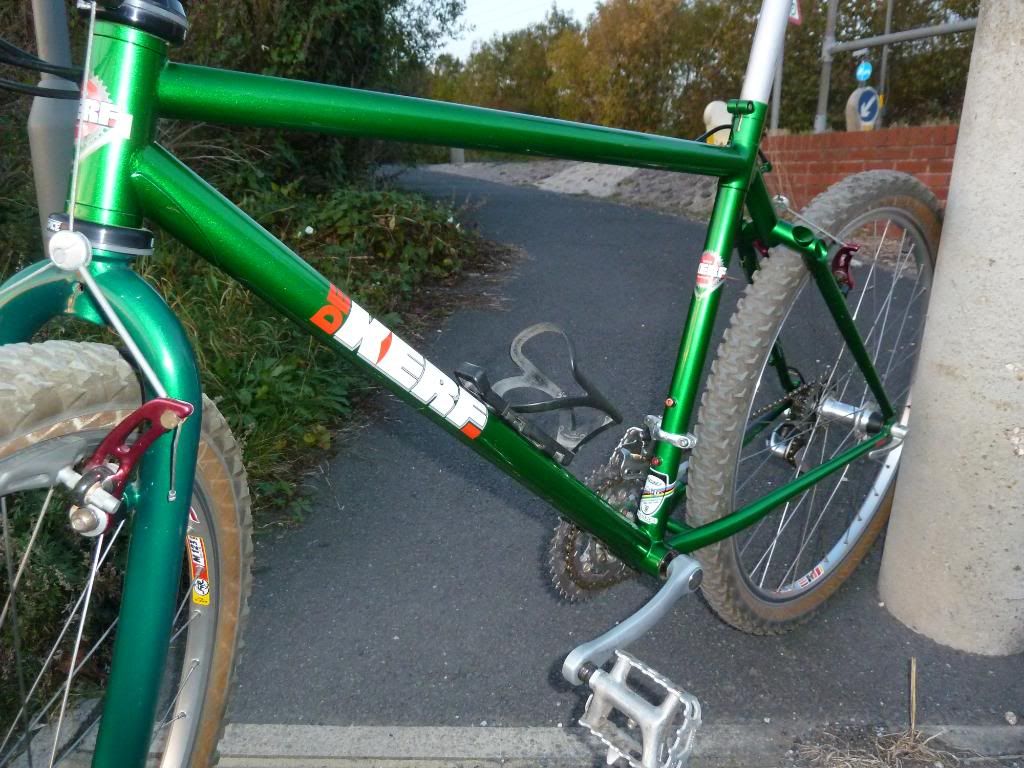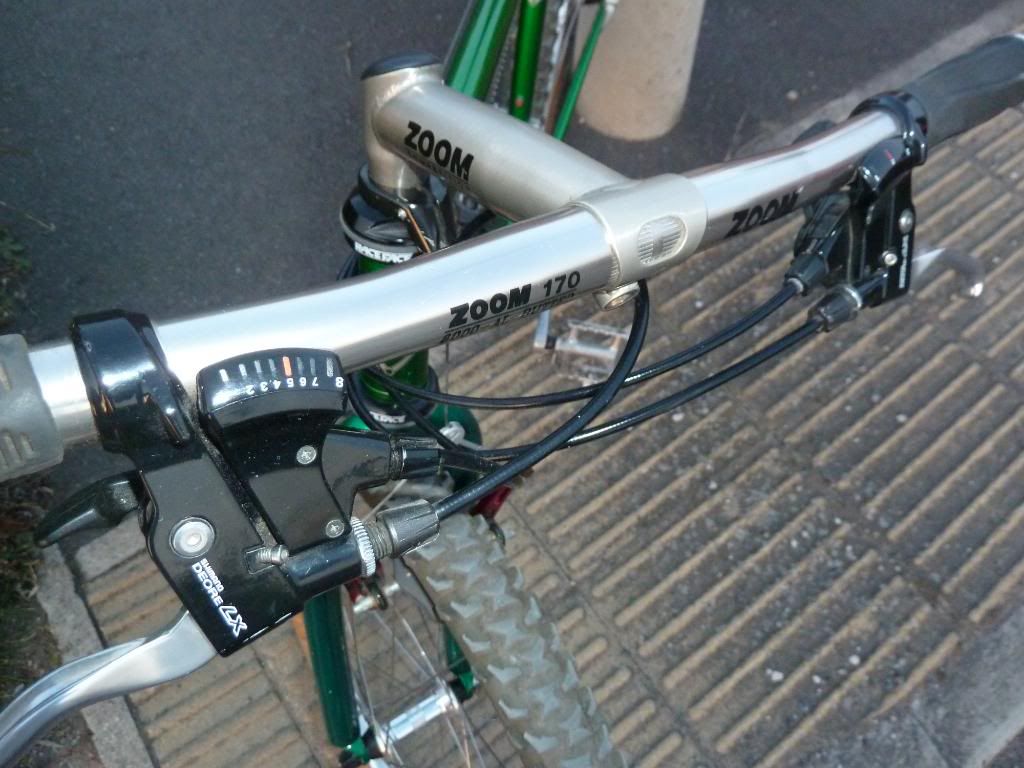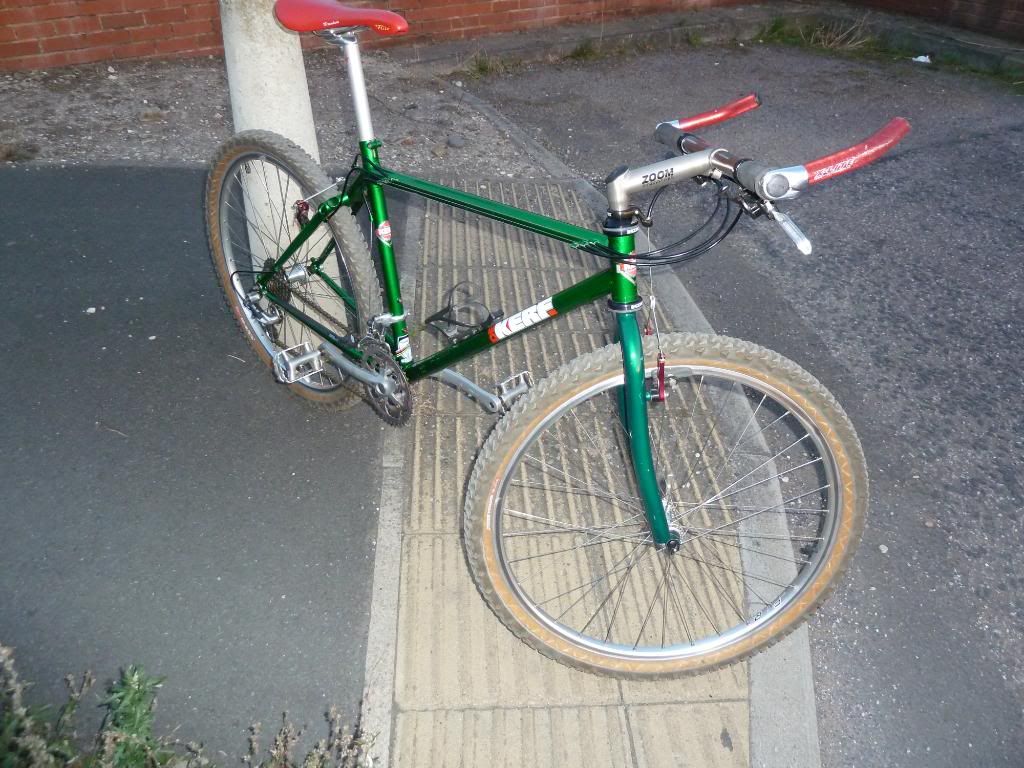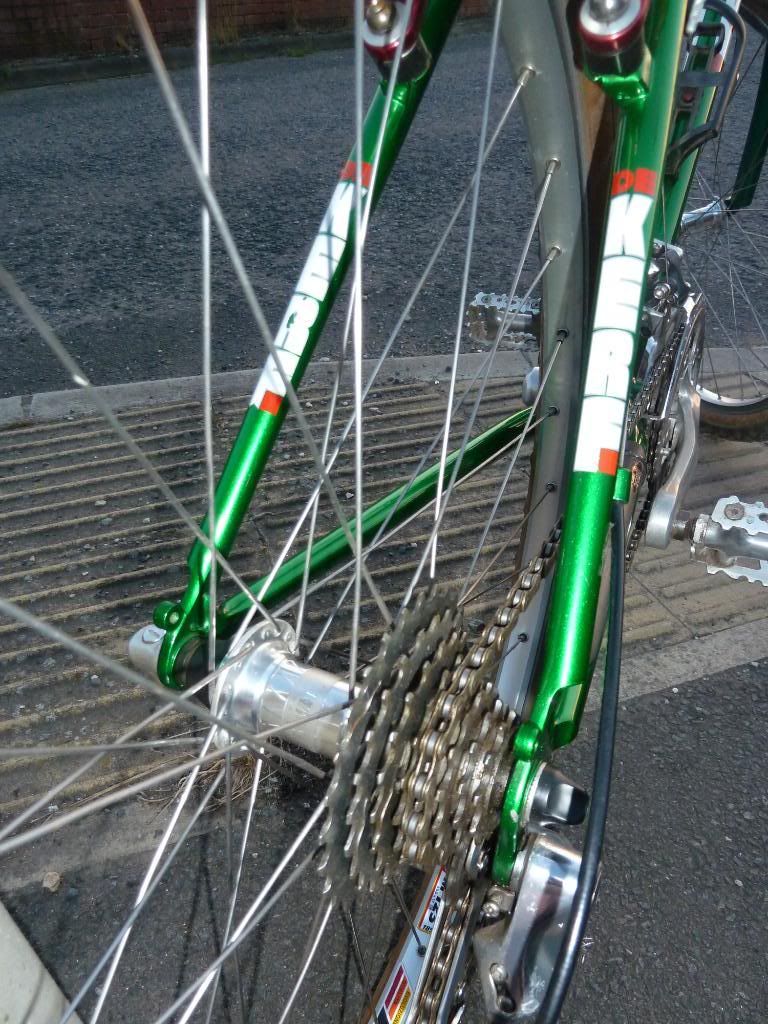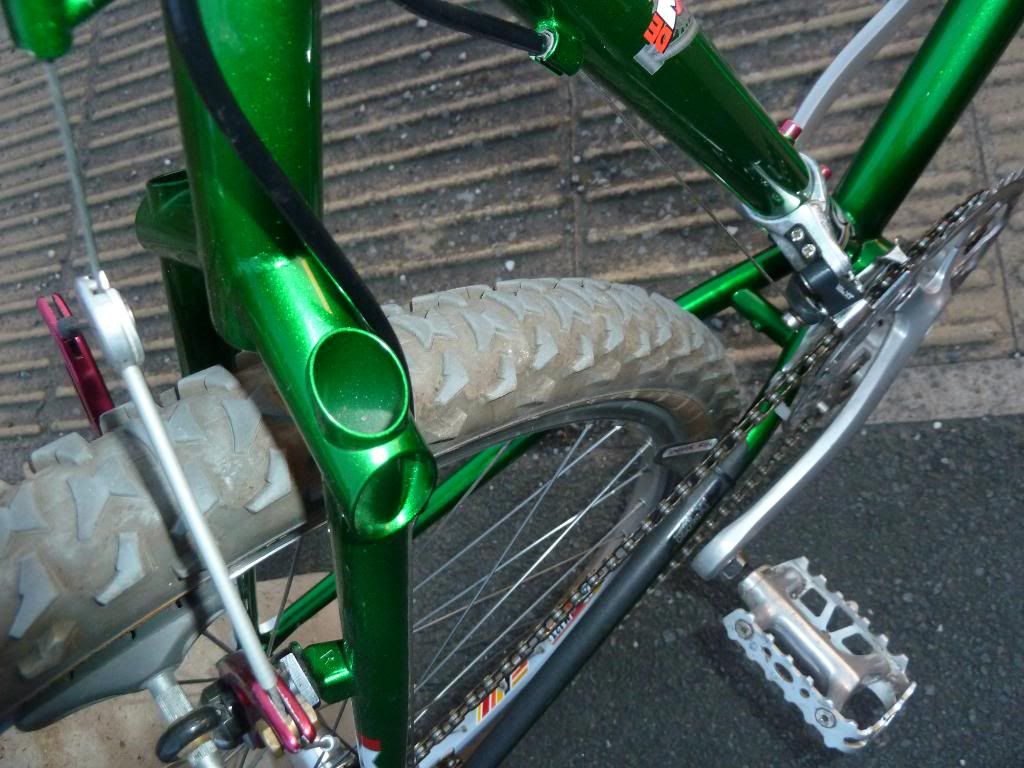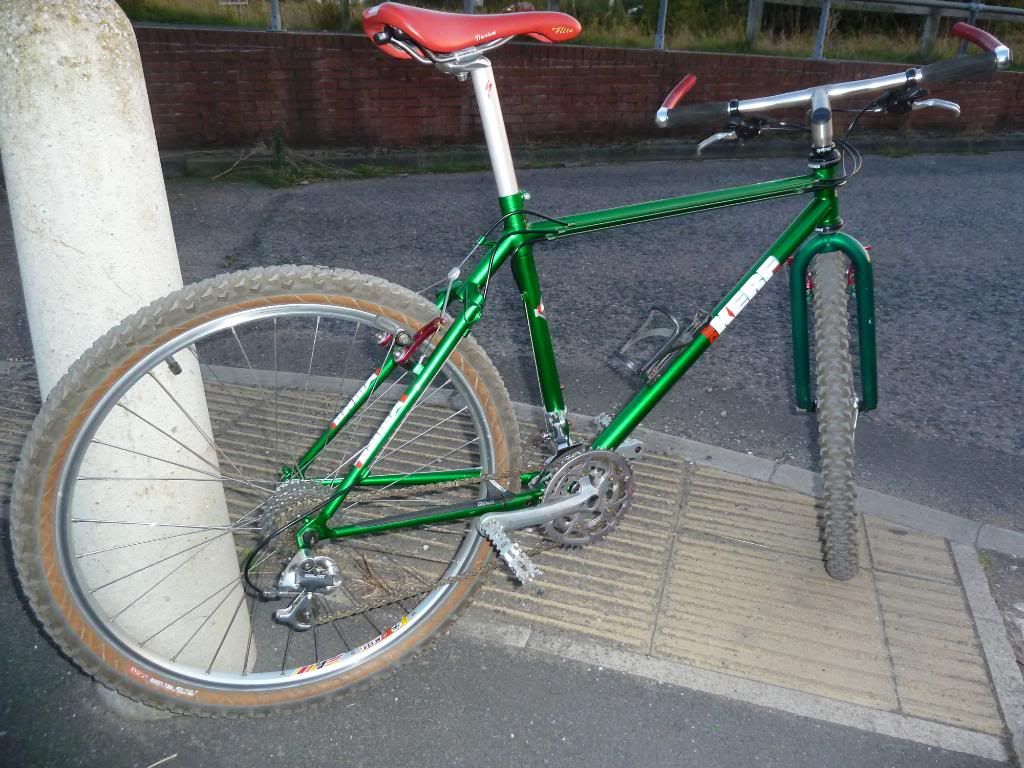 _________________
Back in the Dekerf Mountain Club - Hurrah! (1995)
Trek STP-300 (2001)
GT Zaskar (1992)
Dave Lloyd Tirant (Road) Paul Milnes X Bike (2013)