So here we are starring at another abandoned bike. My brother got this around 10 years ago from eBay to relive those good old days he had with his Manitou FS. Got it shipped to Singapore and yes, it did cost an arm and a leg back then due to the insane exchange rate(unlike today).
As we do not have any long downhill routes here in Singapore, he swapped out those original AC parts and converted the front to an XT crank+derailer. Should have kept those parts but he didn't, unfortunately…
We went off-road together a number of times and enjoyed ourselves. That travel at the rear really brings a laugh whenever I think about my brother trying to pedal uphill.
He eventually moved on to motorcycles and then to cars. This bike was left aside to collect dust. And after almost 6-8 years, it's in need of some restoration works.
The stickers fell off like snowflakes and some of the bolts were rusting. But the other components were working quite well surprisingly. So I need to get some stickers and if possible, spare parts for the Formula Brakes, especially the rotor.
Here're some pictures of it when I brought the bike back last week: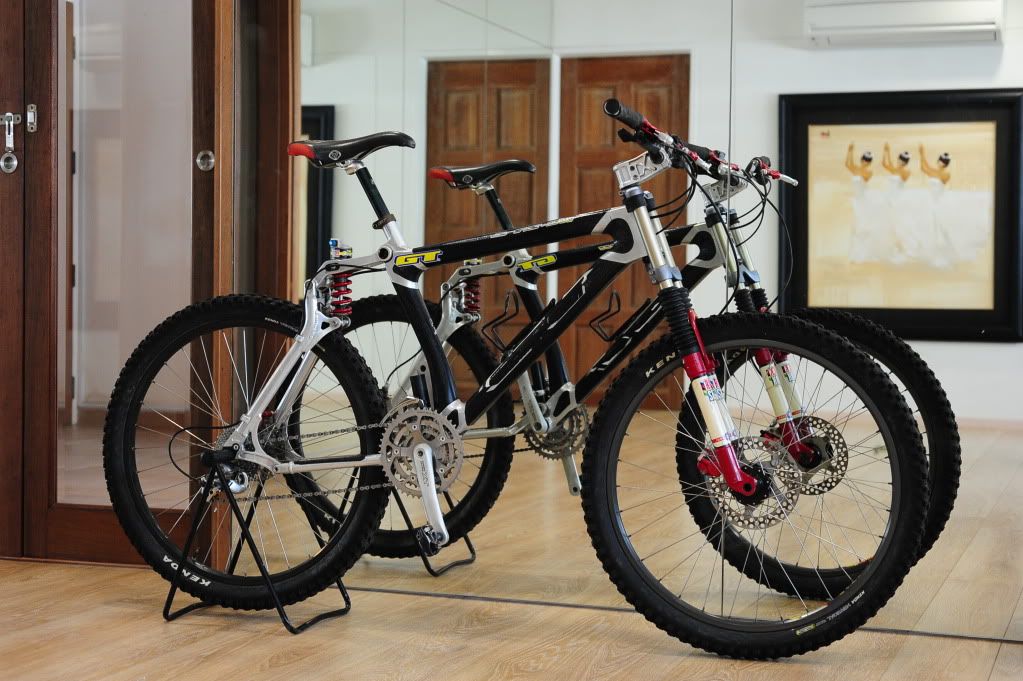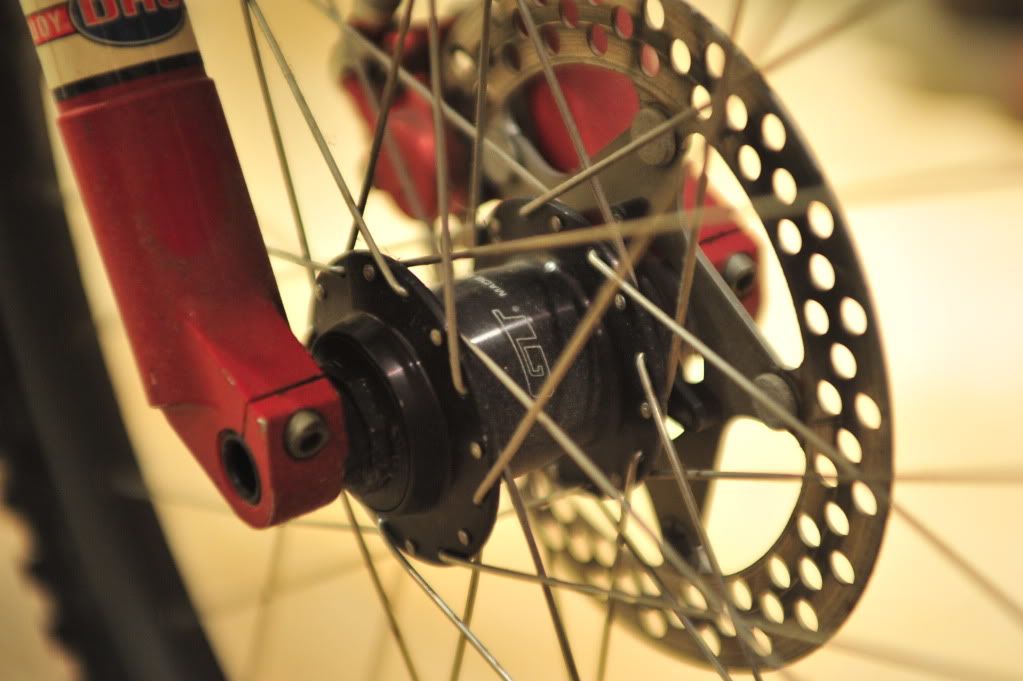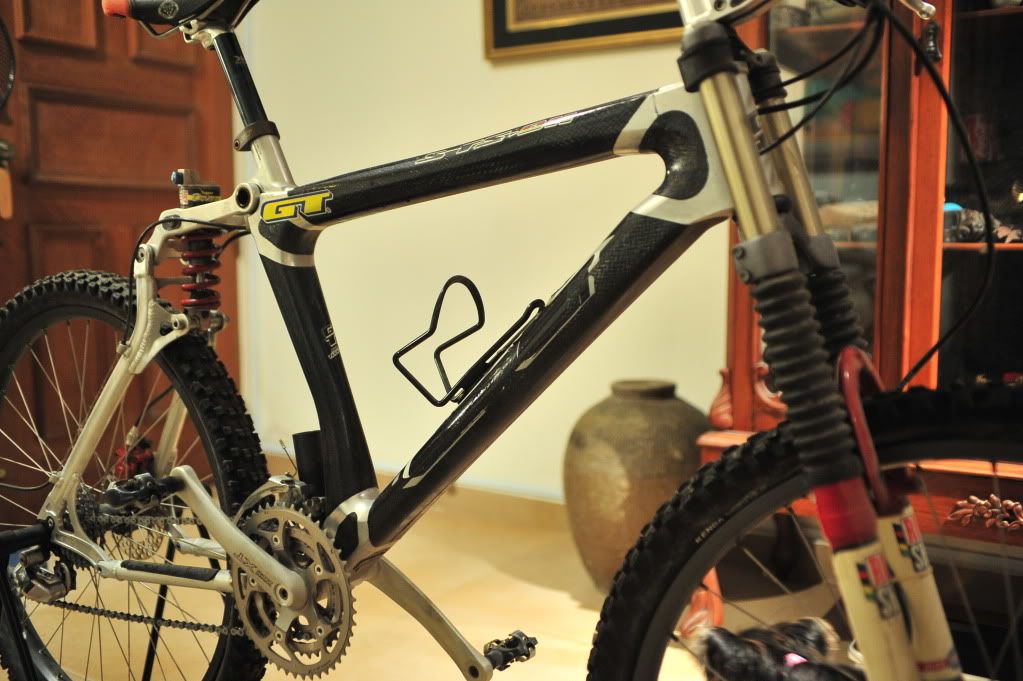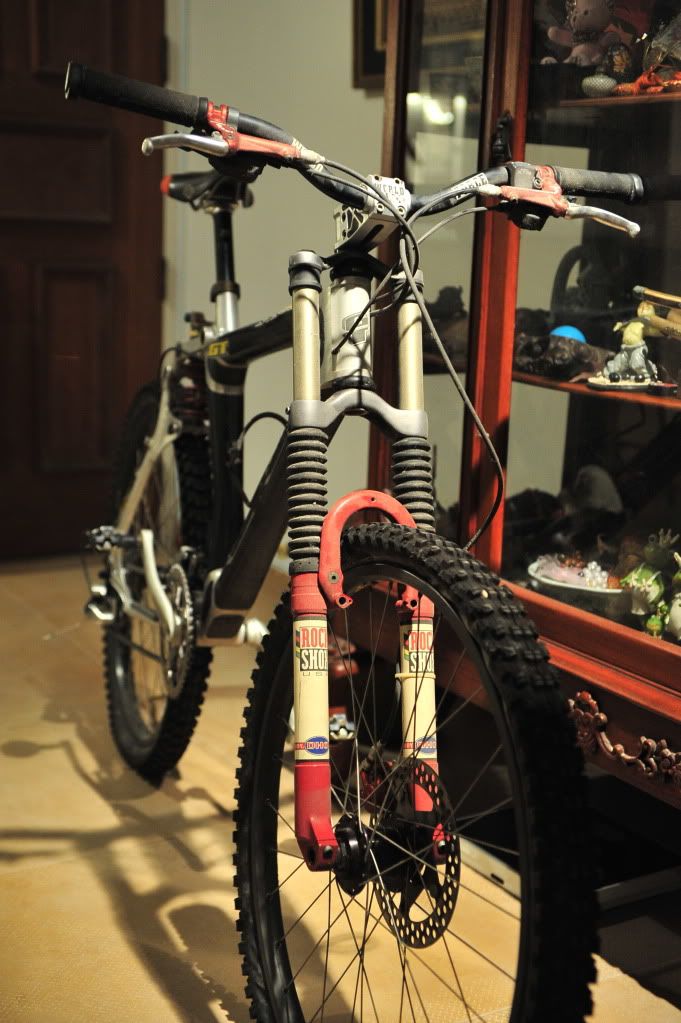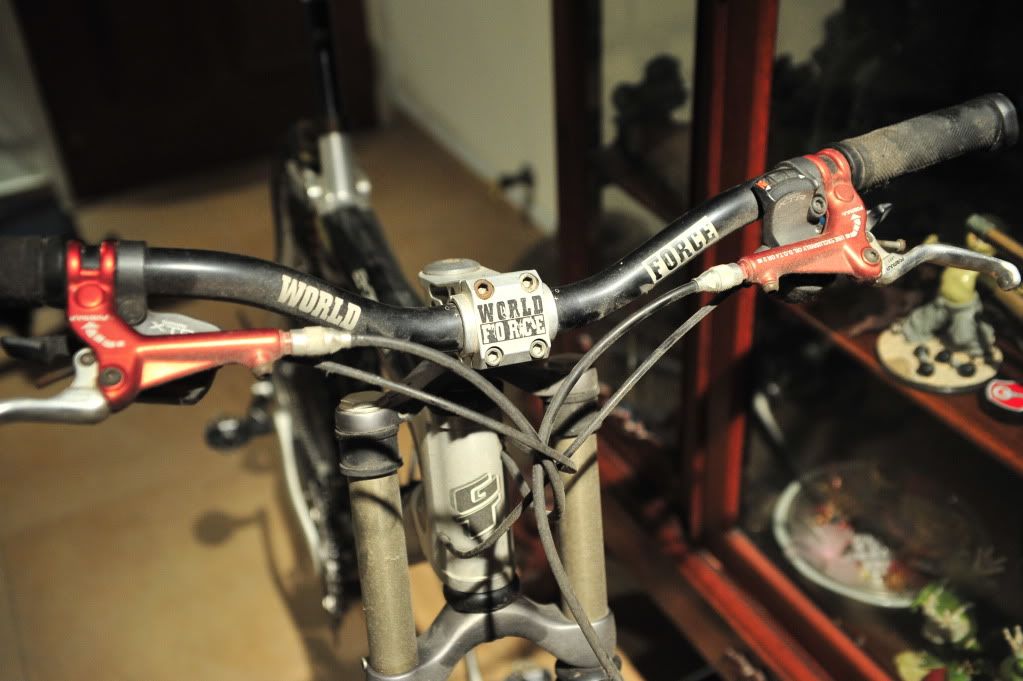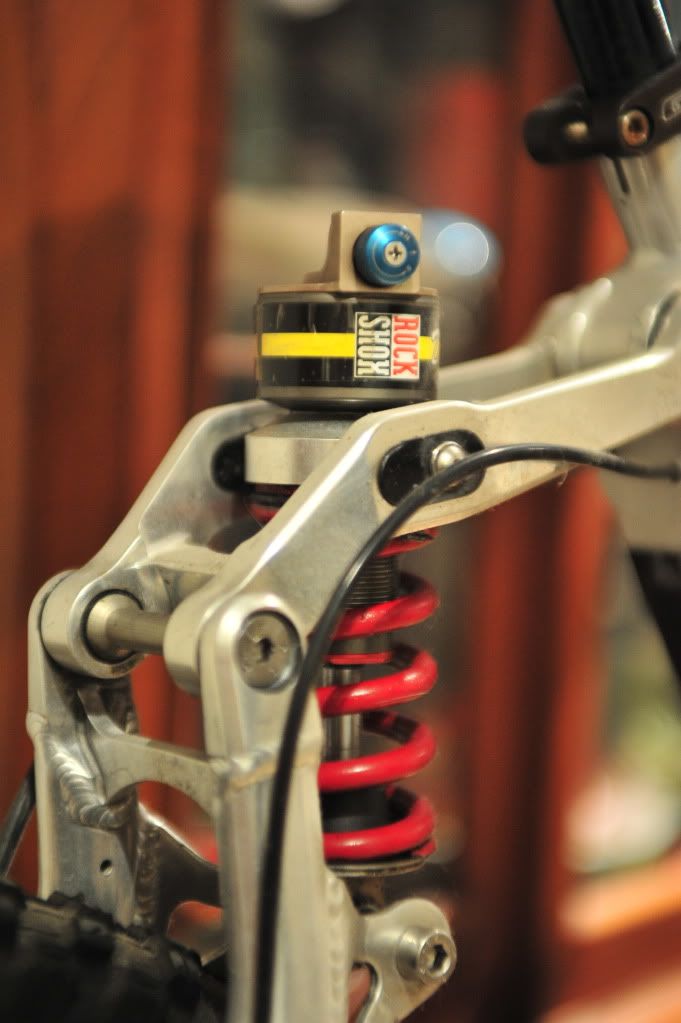 _________________
89 Merlin Ti Rd
, 89 Merlin Ti MTB], 96 Cannondale Beast of the Beast, ,
97 Morati Ti Pro Lite HC1.1,
Litespeed Trike
, 17 Lynskey Helix Sport, 17 Lynskey Ridgeline F140 27.5.