hmm, nice bike and i love that color
is the Thomson post original or custom anodized? i remember that they had a purple one in 96 but it did not go into production.
is that by any chance the Strata that recently went on ebay? just curious...
the only thing i would do is to cut the cable housings shorter and re-route the cables. left shifter into right inlet and vice versa. the inner cables then cross each other inside the down tube. gives a much cleaner look and the cables dont rub on the head tube.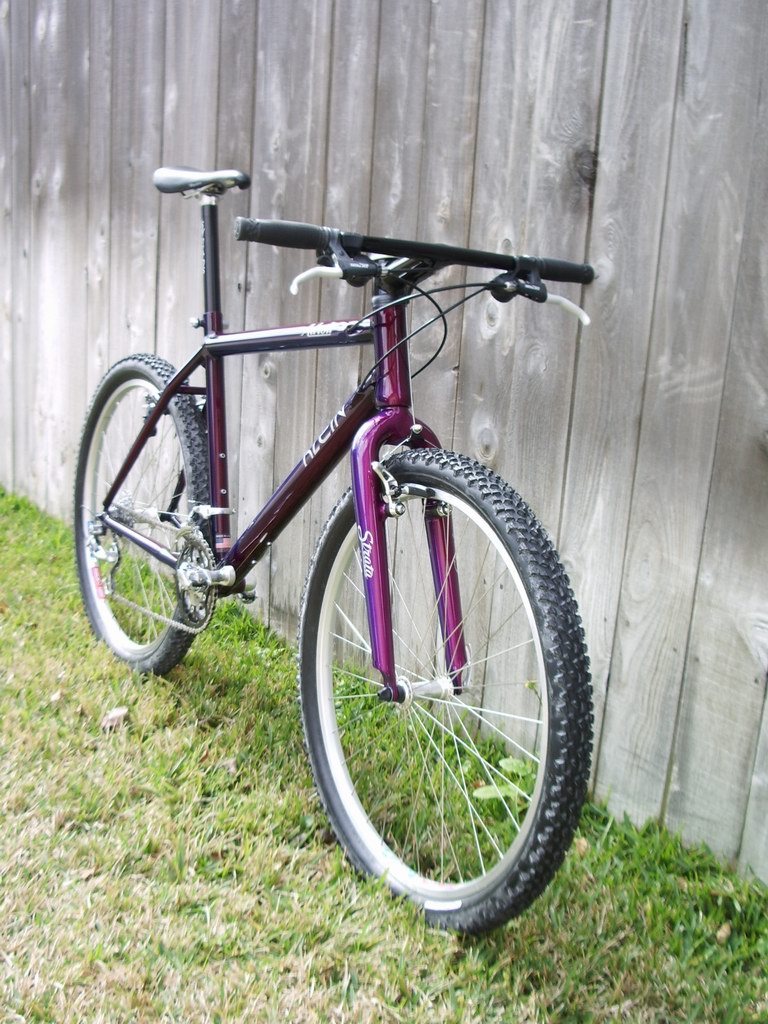 carsten