This was one of the bikes I always wanted when I was at uni. So when this one came up cheaply on ebay I couldn't resist.
I didn't like the red with silver fleck paint so decided polished was the look I'd like to go for.
I forgot to take photos before I started stripping it!
Heres the paint removal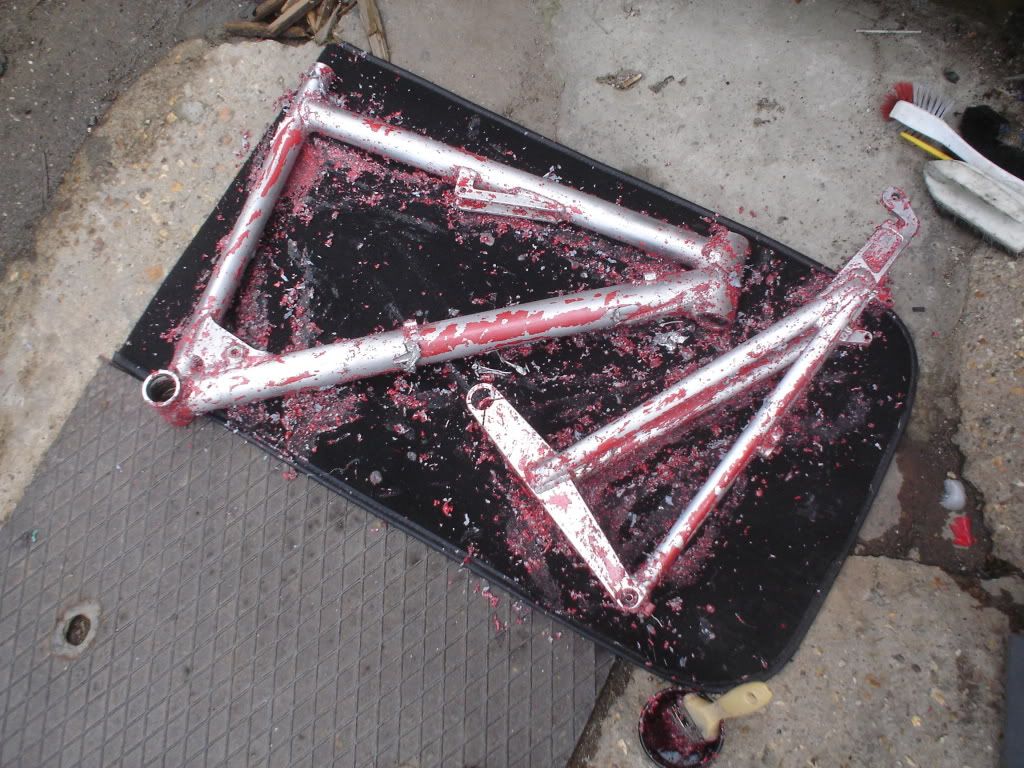 Everyone needs a Ruth to help out!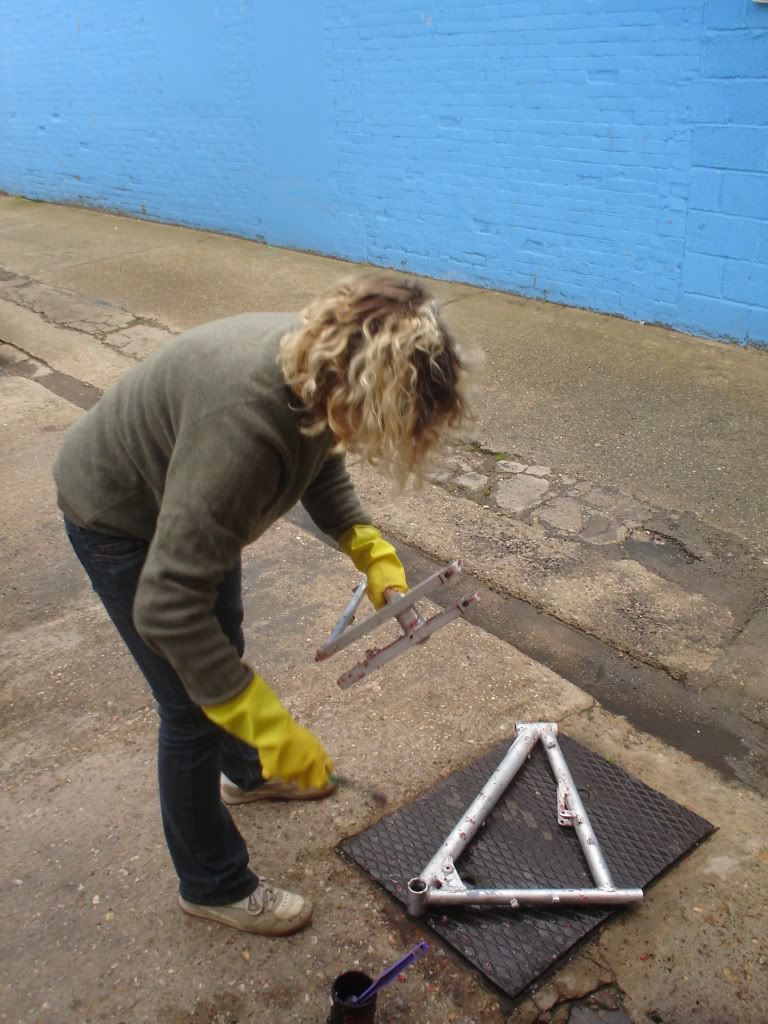 Frame stripped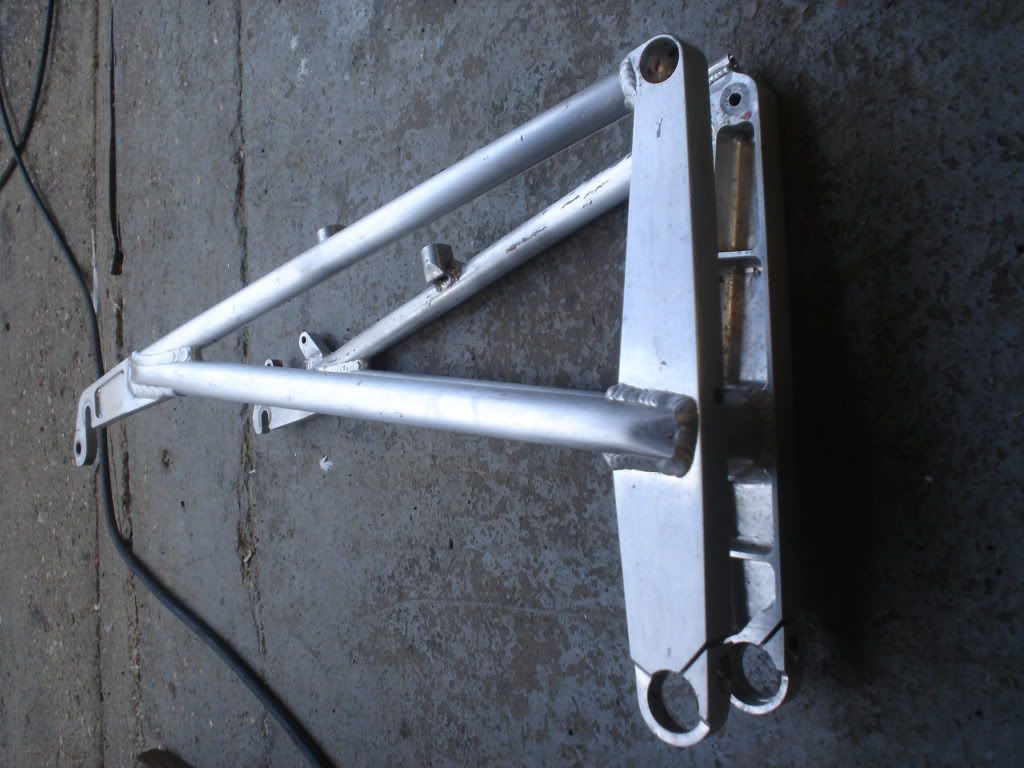 And polished a little bit of it to give me an idea of how it will look
I think I can see my taste in bike frame shape goes through the years!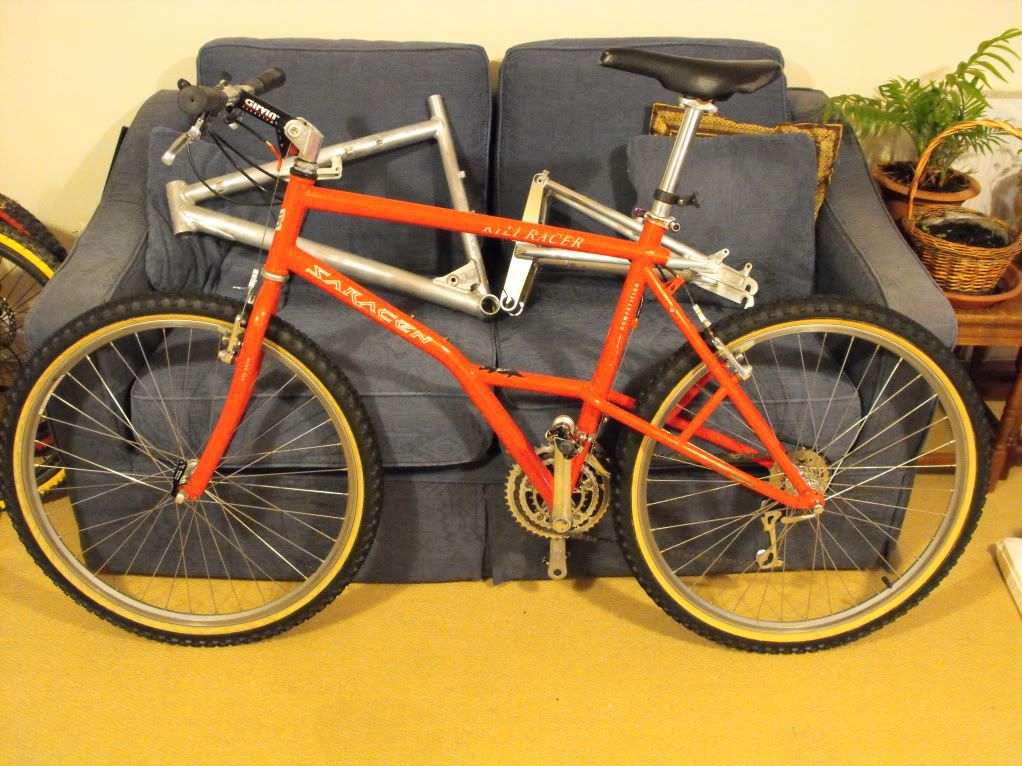 I must say I'm enjoying collecting bits for it!

_________________
Rides, 1991 Saracen Kili racer, 1995 Schwinn s9six, 1996 Schwinn homegrown factory xt, 1997 Schwinn factory f/s xt, 1998 Schwinn Homegrown hardtail Lxt, 1998 Chuck CR FS, 1999 Schwinn Homegrown 4 banger, 1999 Tomac 78 special