hi everybody, here is my saracen hardtrax.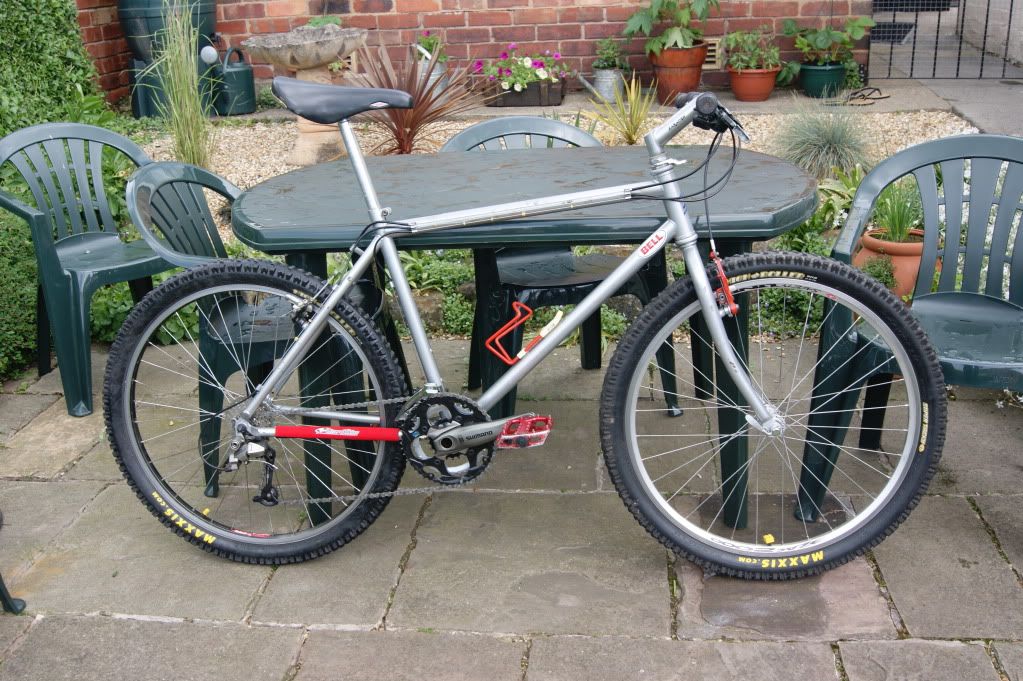 first of all this bike was bought new by my dad in '97 (receipt to prove
)
stayed as completely standard until about 5ish years ago when he stopped doing off road and wanted to do it up for road to get fitter on. (well except the original seat had a tear in when he bought it so they gave him the san marco rolls item instead.
had koolstop pads put on, schwalbe city jets, mudguards, a less 'rangy' cassette - more like a touring bike, think its 30-11t, the deore lx rear mech and a crankset with larger rings, again for a bit more speed on the road. i cant remember if it was at this point it got its new wheels or after :/
then he got a bianchi c2c road bike so this was converted back to a mtb with the dmr motos and losing the full 'guards for some little mtb style ones, the rest stayed the same.
this is how i got it just under a year ago. my intensions were simple, make a bike that i could ride up to the gfs on and not worry about it being outside using parts i had lying around.
the front brake was the first to get the chop being swapped for a promax v brake, gooooood pads and a xtr lever, to make this work i had to buy a 7 speed shifter, 12 quid for a altus one, bargin. the the brake caught on the tyre, a few measuremnts later saw that the maxxis highroller 2.35 supertacky one in shed would fit, bonus! still a bit too close though but it clears.
the rear wheel i got from from work and was wider than the one that was on it more suited to the wider tyres. it was free of course. somebody had skrewed a freewheel on the cassettes threads, the manager couldnt remove it, i rescued it from the bin and then had a nice wheel and 7 speed freewheel
the cranks i got in part of a deal with a work college but the outside 2 rings were toast so ive used to old biiiig ones, and made it fit using a spacer of another work college/friend whos on here and some instructions off him on how to put spacers onto hollowtech cranks (cheers matt!!!!!)
rear brake set up was another deal, have a matching front but dont have that 'nak' to set up cantis brilliantly yet to use it better than the v brake but ill learn!
rear tyre was free, has a few little marks in the sidewall, bloke was using it on his downhill bike, wanted a new so i had his old one.
treated it to the lizard skin because ive started to like it
pedals i swap and change all the time, although these are my best flats (colour aside!!!! but they were cheap
), have some dmr v8s with grip tape on to that i use, comuting pedals with reflectors and toeclips and ive just got some wellgo sealed items that ill fit with my NOS elite toe clips also have 105 sl's if i ever want to get clipped in and im sure i have spds lying around somewhere to!
used kona lock on grips replaced the funny feeling originals and the elite bottle cage goes with the red theme im trying to go for like the higher spec bikes in the cataloge i have
anyway less words for a bit and more pics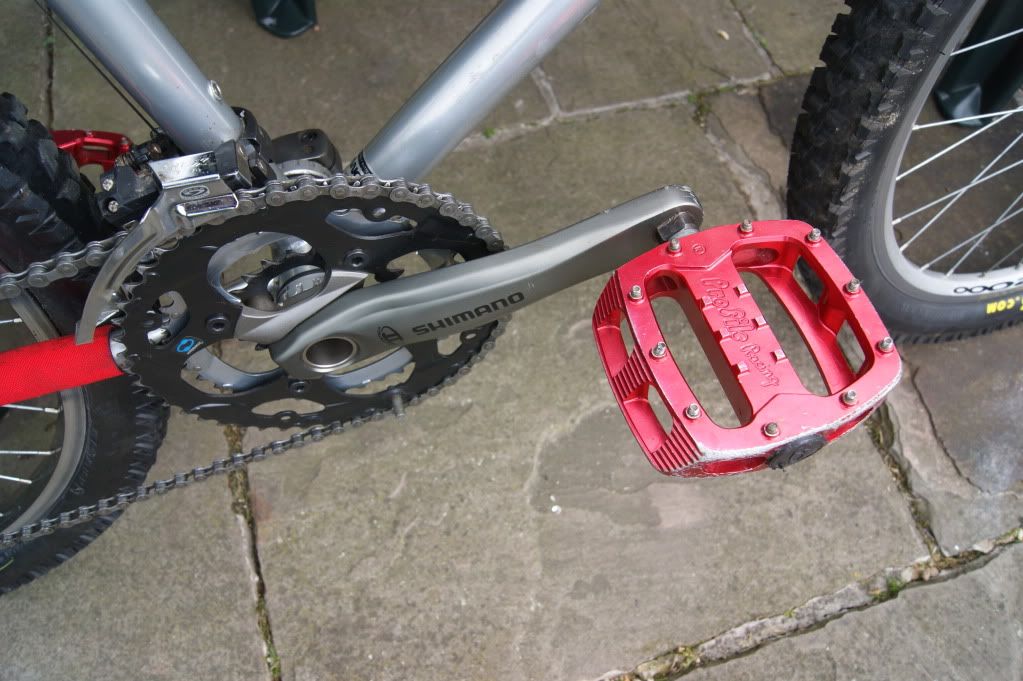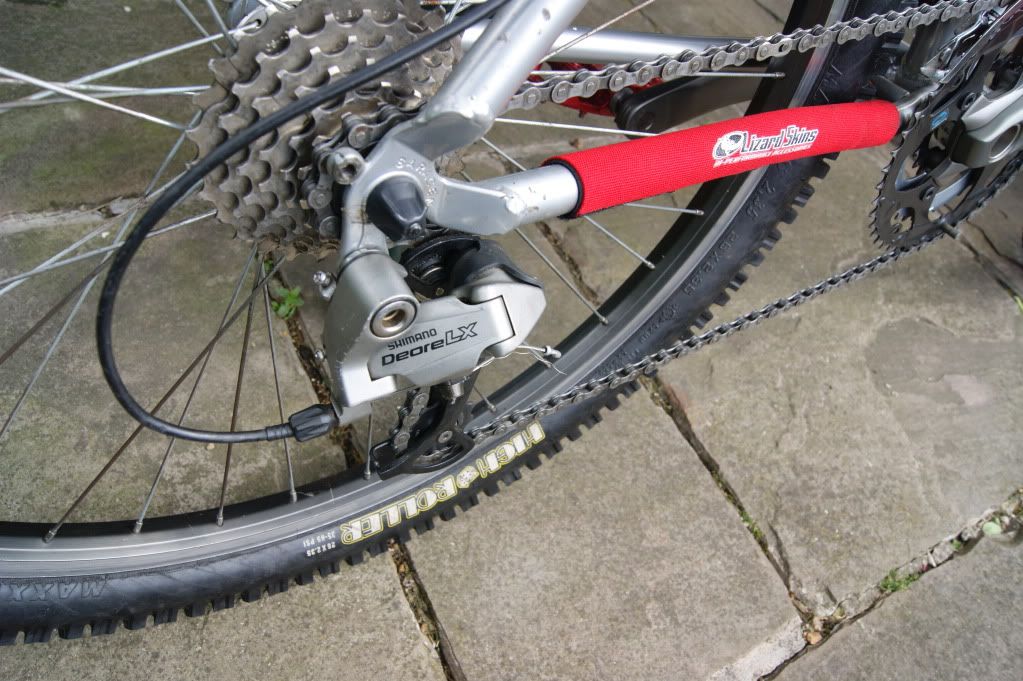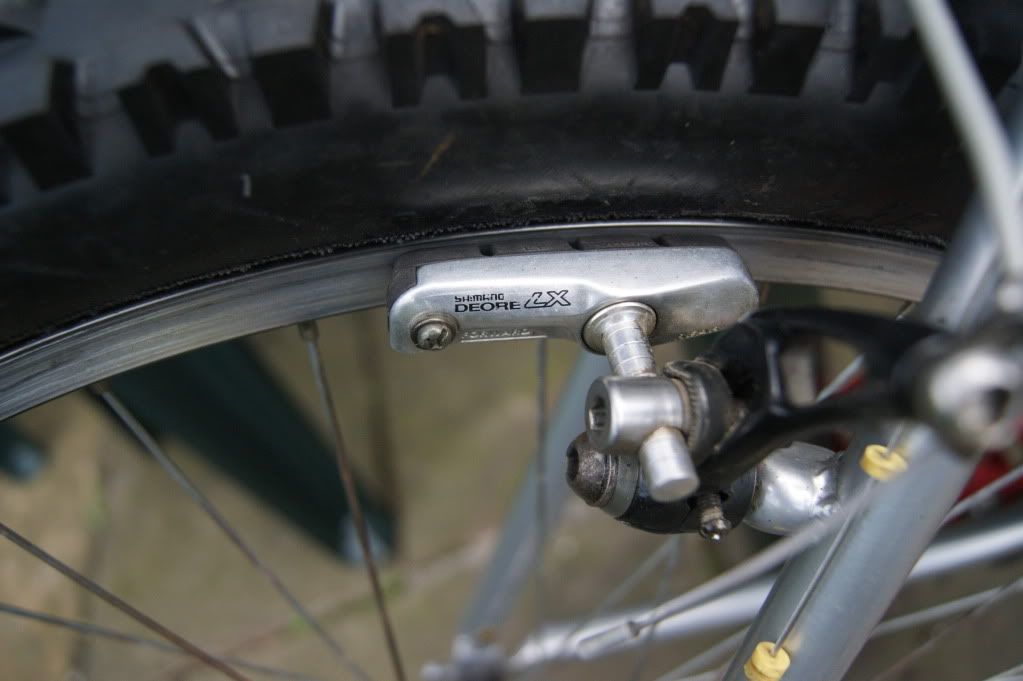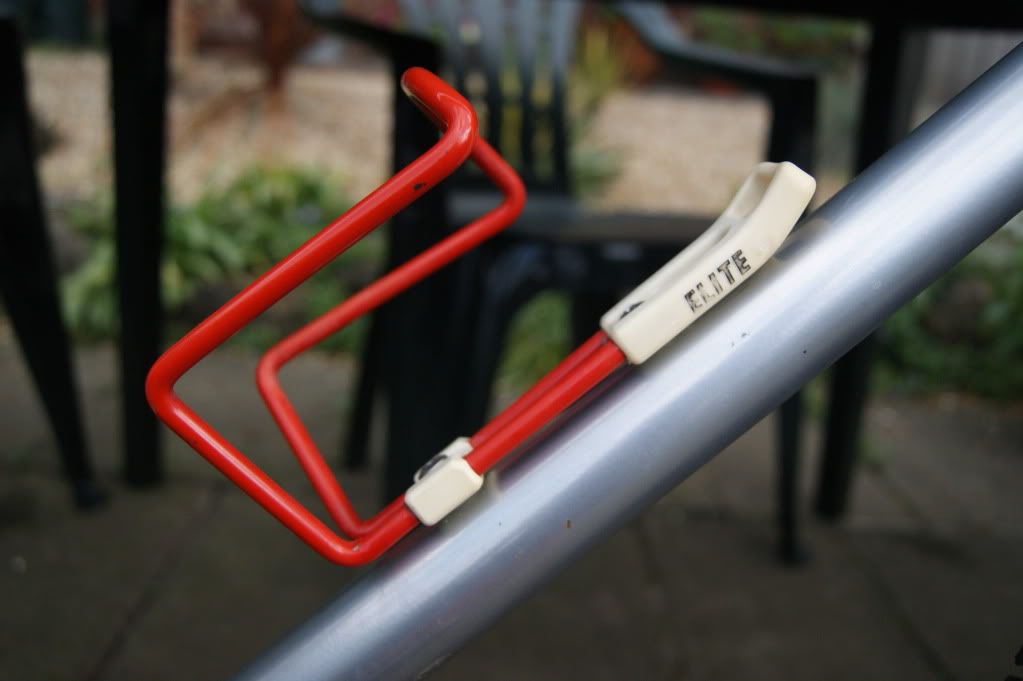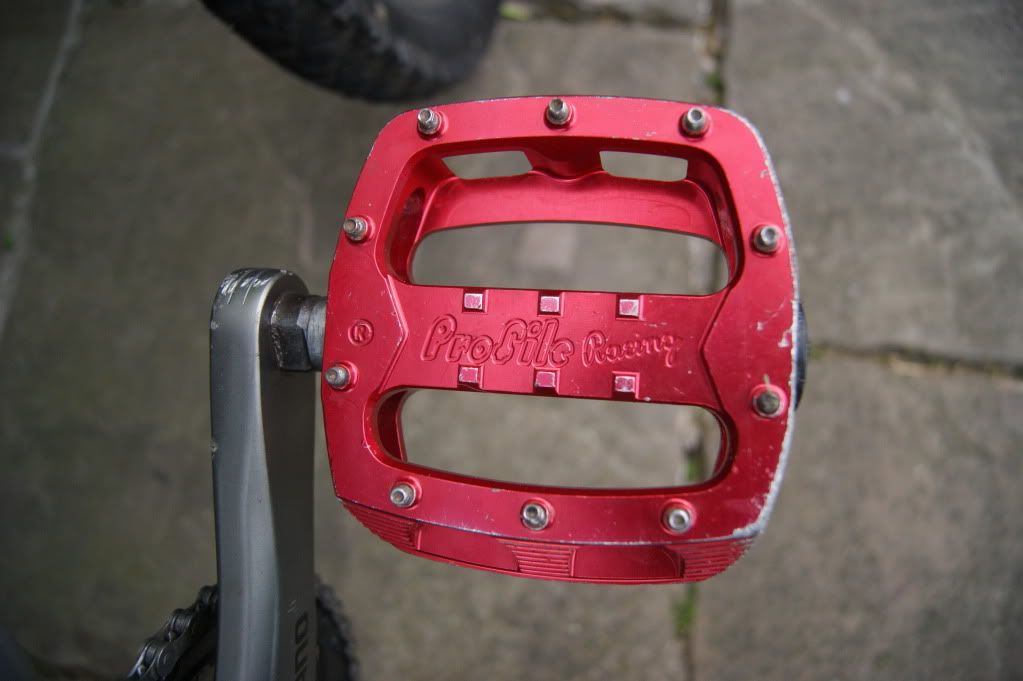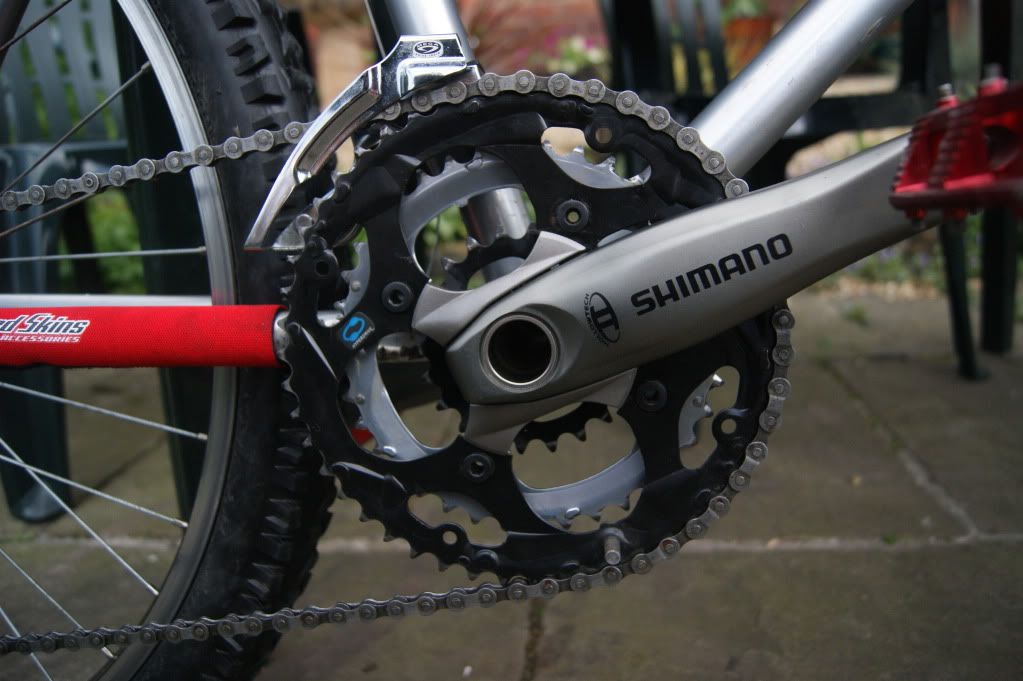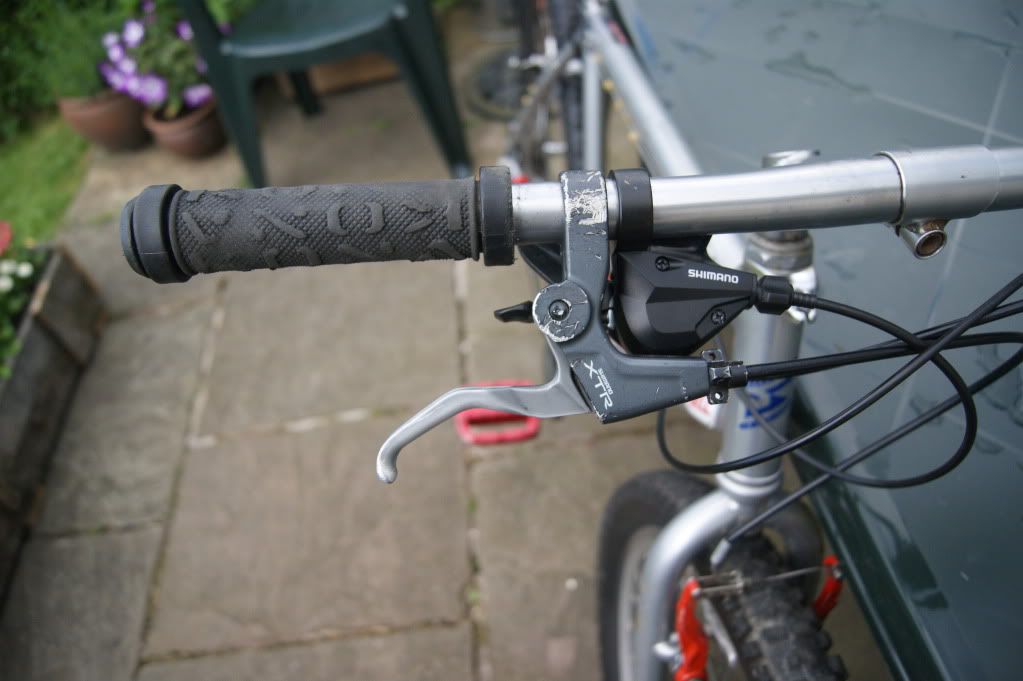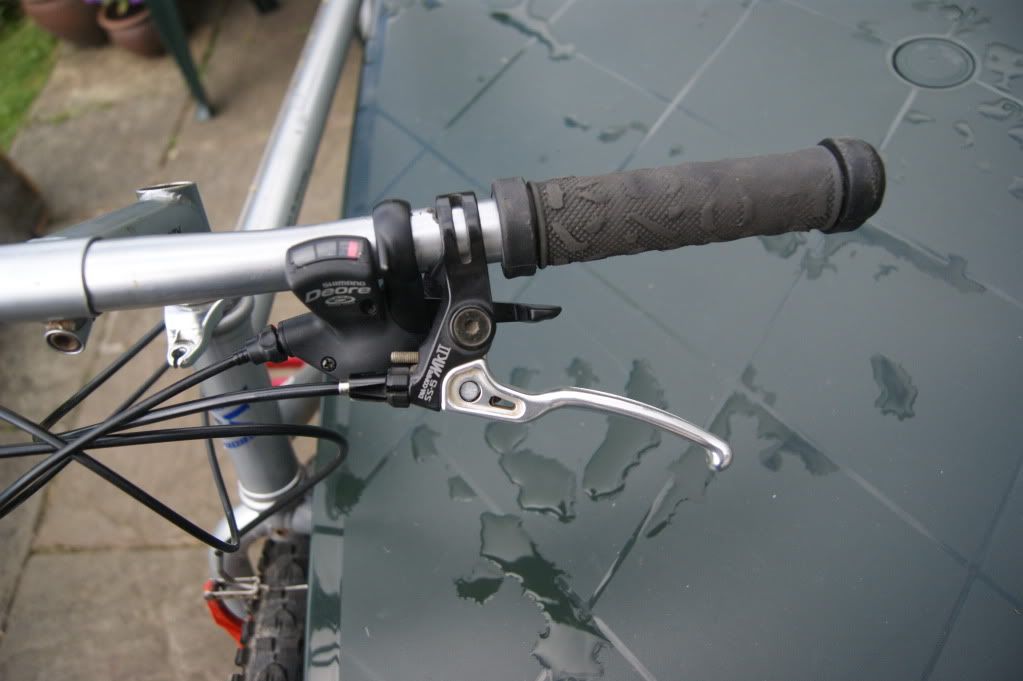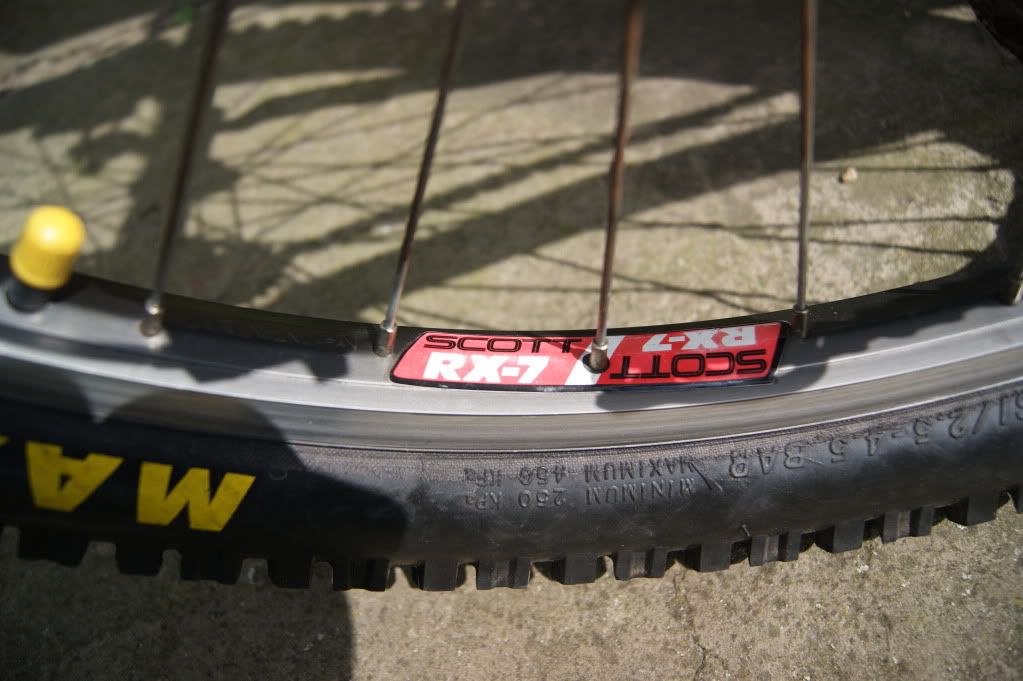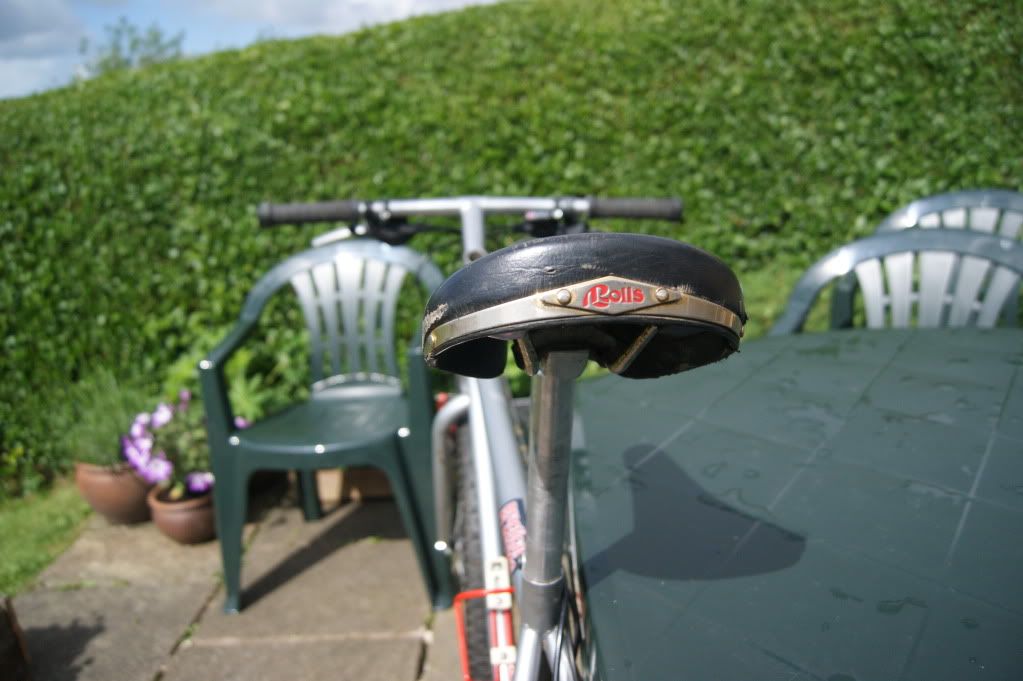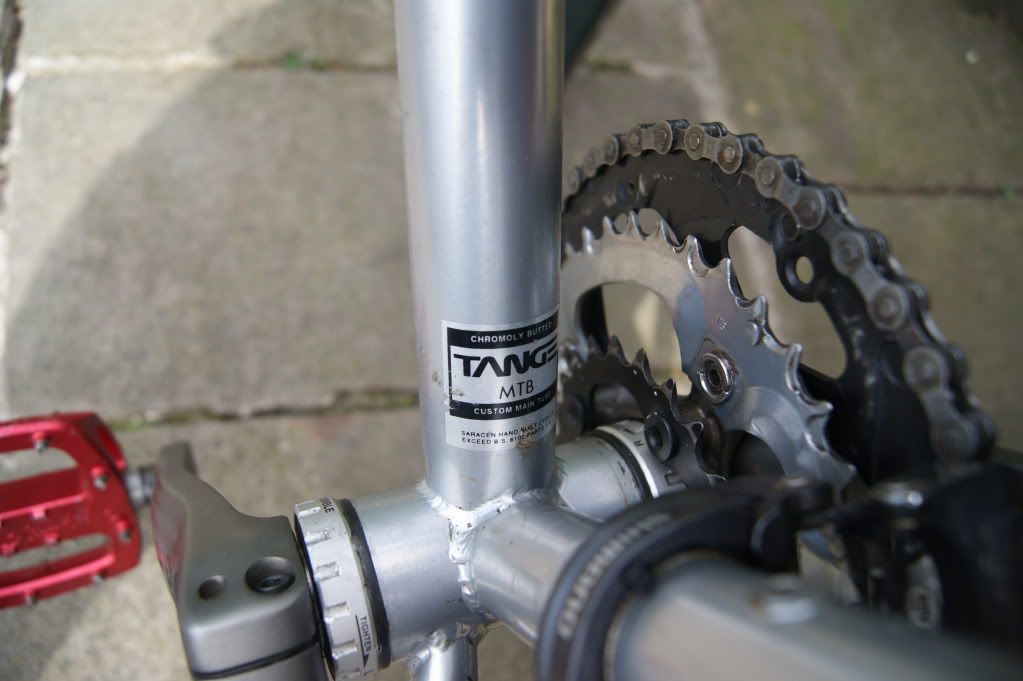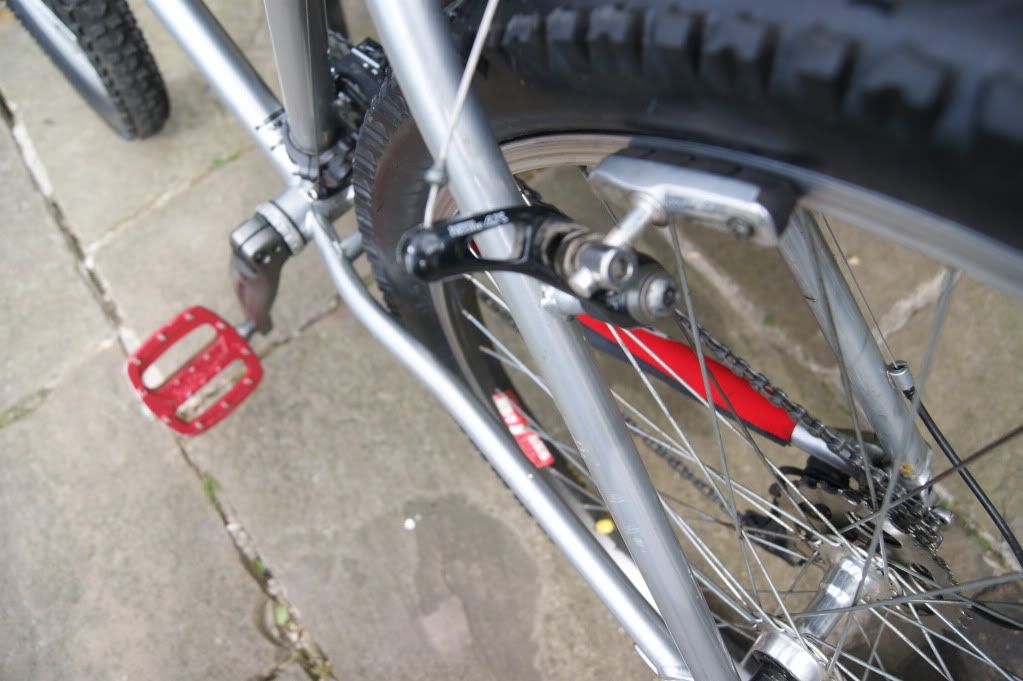 a few snaps of the catalogue (if anyone wants pics of specific bike sin the 97 range let me know)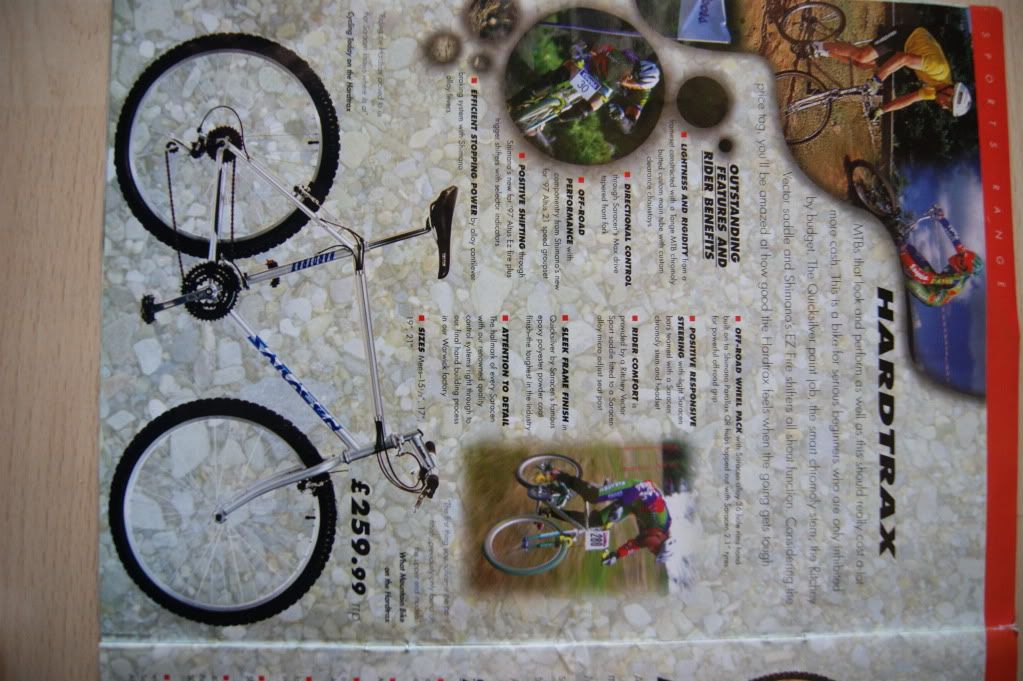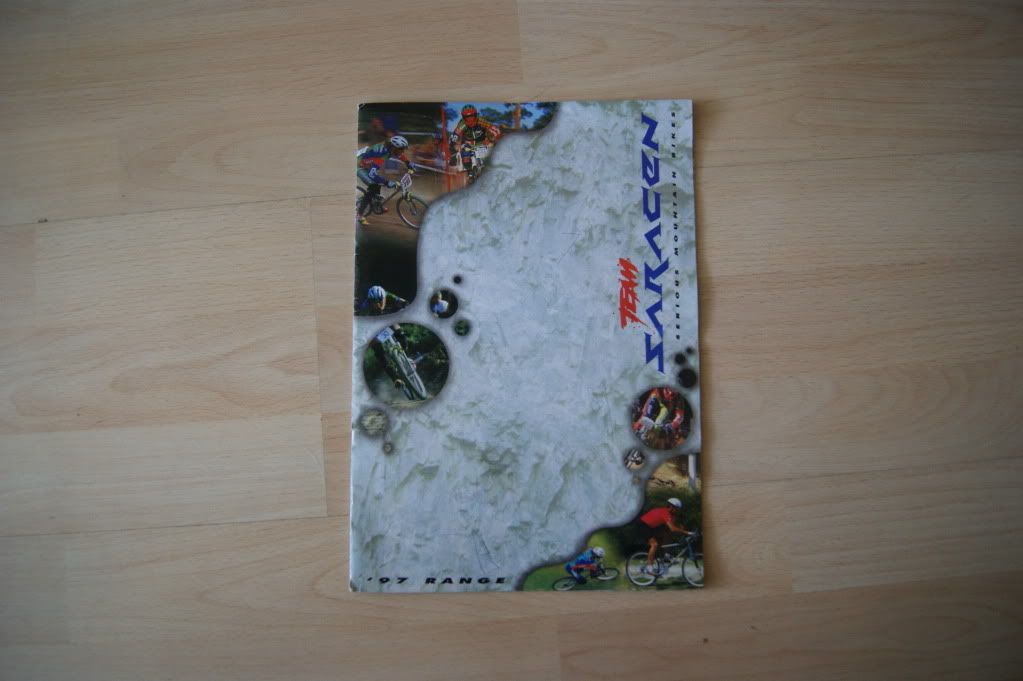 current plans are - in no particular order (depends what turns up)
use my scotts old 9 speed cassette and the deore shifter that matches the front when i buy a 9 speed chain.
get some front suspension if i find rigid less fun that i want it to be (sub 100mm, fancying indi/judys like the optional extras were on the higher spec bikes, but bombers or anything really would do, suspension and hydraulics are all a bit new to be! new stem and headset to fit those obviously. or maybe some kona project 2's if i want to keep rigid and find this lack on tyre clearence/wana keep the v brake thing a problem
front wheel thats wider for better tyre fit and allow more clearence with the brake.
maybe chuck the lizard skin grips off my kona onto this if this starts to see alot of use
hope ive not bored you all too much, i like rambling about bikes!!!! and working in bike shops to get free bits now and again