I would like to know what's the general opinion concerning CADEX (the top range of Giant)
Were they sold in the UK? here in holland you still see them riding now and then. There are
versions with both rear paths bolted on, they are the perfect frame to convert to a Singlespeeder.
I own now for some years this CADEX PS-S1 the first full carbon production MTB from giant, you
could say the daddy of all MCM's!
Through the years I build it up as a competition bike with full XTR, RS Mag SL titanium and syncros.
weighs only 10.8kg (with these wheels and tires). The Tioga came with the bike and has a service
number so I guess it was a competition wheel. I really like the paintjob with the carbon layers vagely
showing through here and there.
So is it a classic? or should the components be ashamed of the frame they are hanging on to?
Some Pics: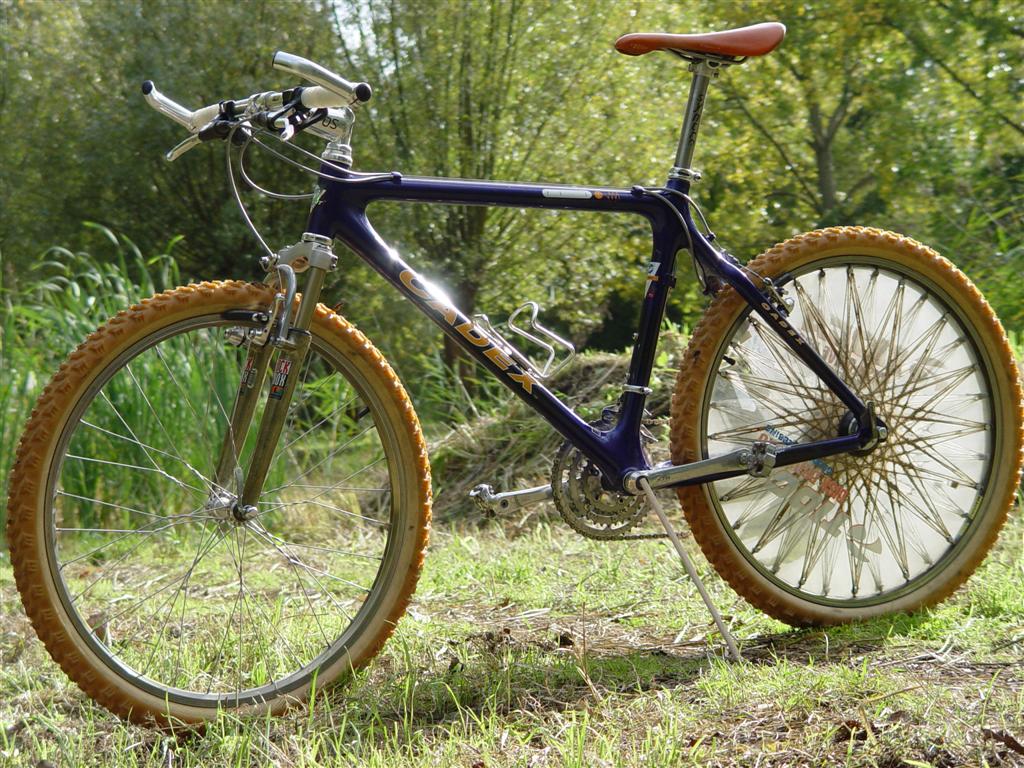 And if you don't like it