Got some nice brakes & levers for the XLM:
Avid SD Ultimates and Tri-Aligns.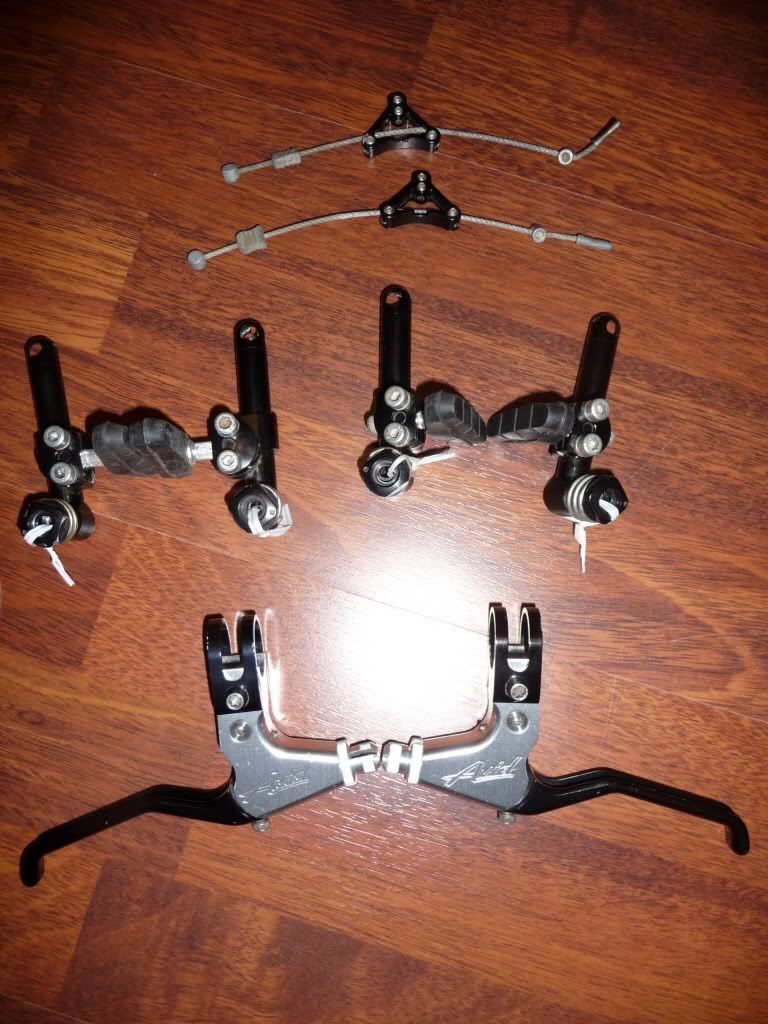 But fork me, the Tri-Aligns don't seem to fit with the Pace fork! The brake arms interfere with fork's brake bridge. Does anyone happen to know how to go around this issue except buying a pair of brakes with different design (like Grafton, Critical Racing, ...)
Anyhow, installed some preliminary wheels to see how it looks and here it is: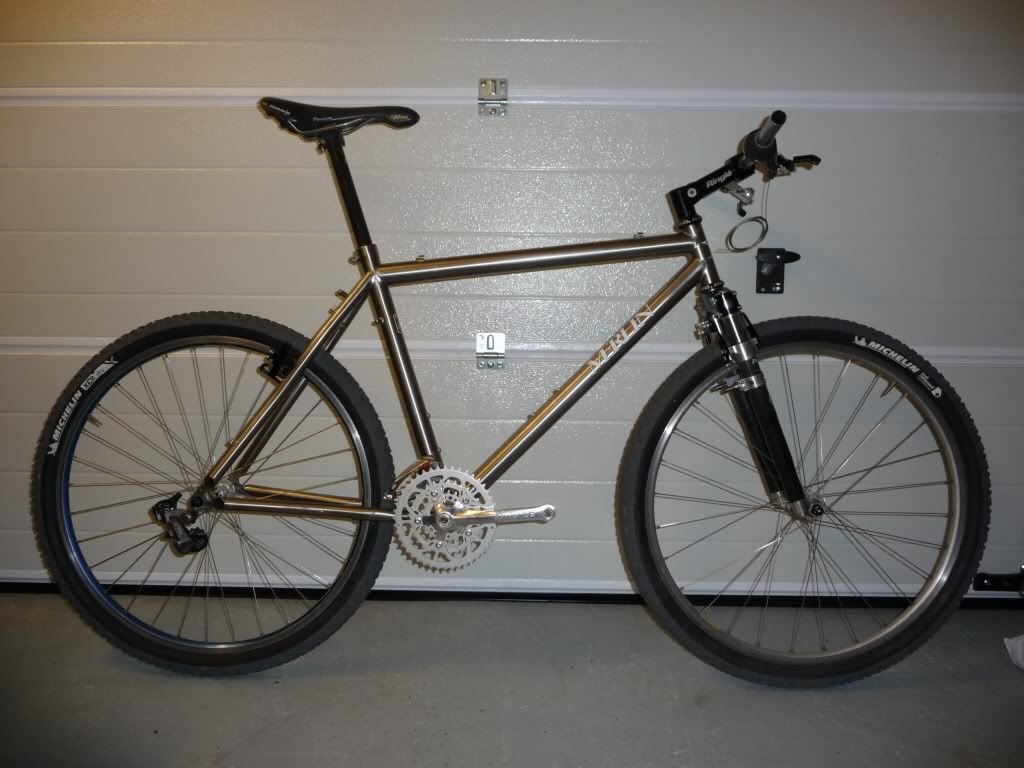 Will probably change that largest chainring to a black version, will probably look better.
How do you guys like the seatpost compared to my old Merlin's Syncros Ti? Which one would be cooler?