Some other upcoming components:
The wheels are going to have Pace RC50 front hub (again, thanks Tim!) and XTR M950 rear hub. Pace was a no-brainer of course but I thought that should I buy some exotic rear hub or something that people knew BITD that would actually work. Enter the XTR.
The rims are Specialized's top racing rims, XL21's. A bit too old for a '96 build perhaps, but I happened to have a pair of NOS rims and nothing else to use them for so here goes.
I found a good deal on DT Titanium spokes so I seized the opportunity. Just need to get them built now.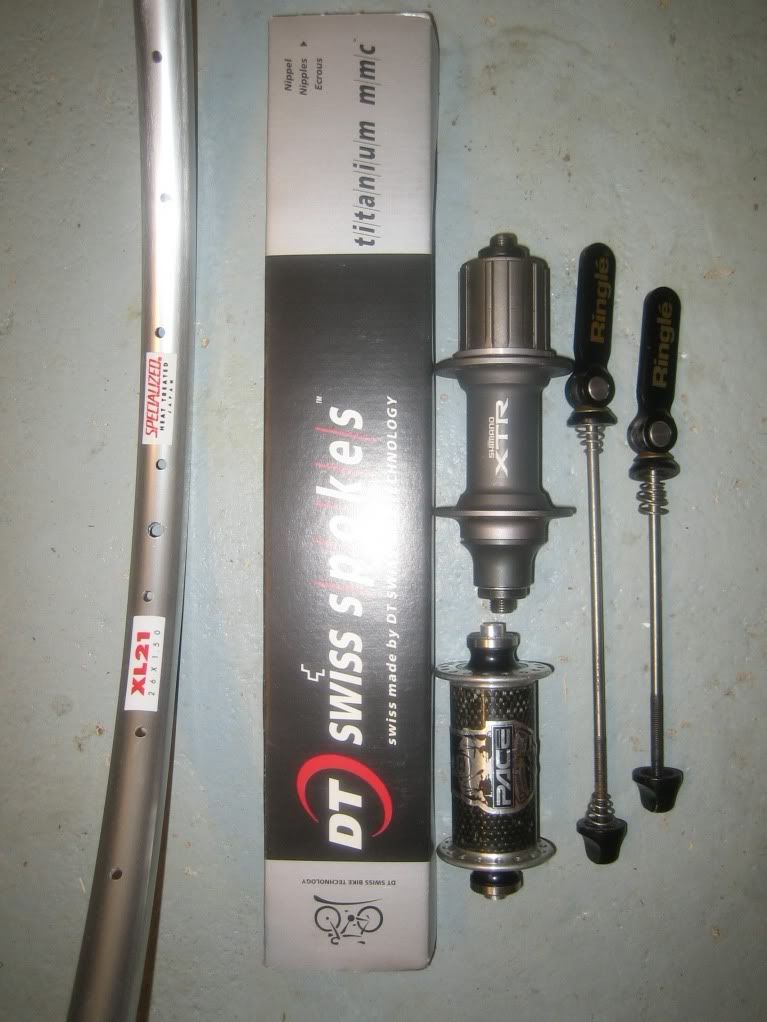 Crank area will be all Syncros. Their aluminum cranks combined with aluminum chainrings (compact 44/32/22) and Crank-o-matic ti crank bolts. Bottom bracket duties will be handled by FSA Ultimax Ti until I find a suitable Syncros Ti BB. Pedals will be Shimano's M747s.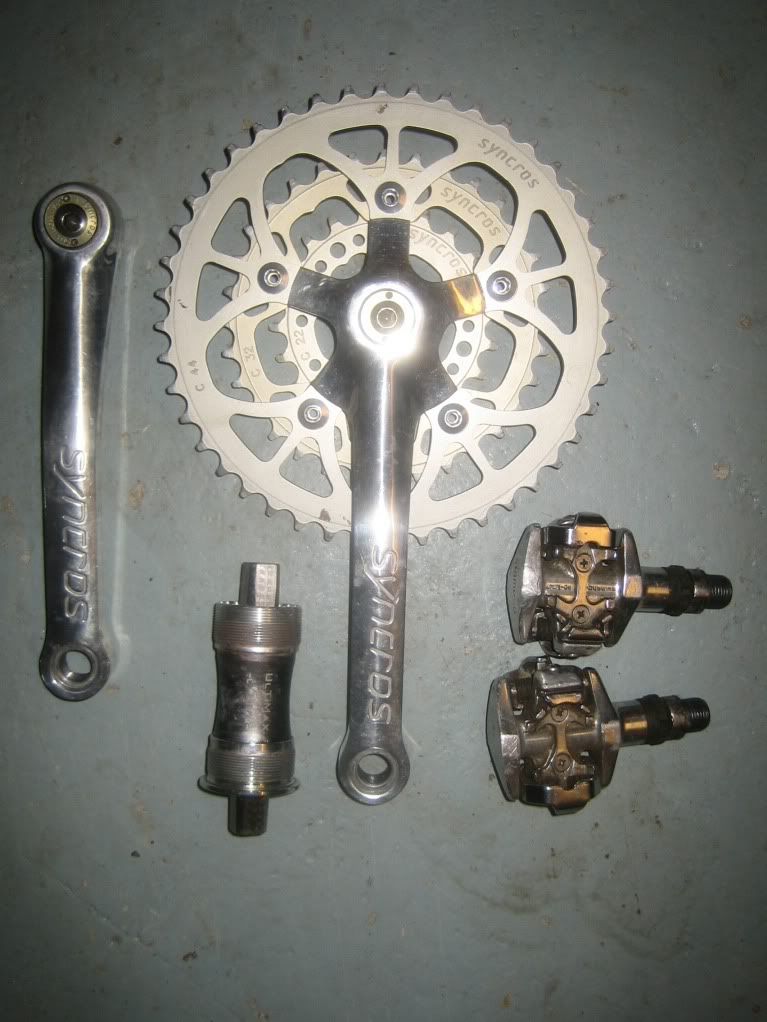 Until I find a Selle San Marco saddle with Merlin embroidery, the seat will be Flite Transalp Ti.
Seatpost again, is a problem: Should I use Syncros Ti, which would fit nicely with the Syncros cranks or should I opt for Ringlé Moby instead which fits the stem (Ringlé Zooka) and skewers?