Here's a few update pix of the build so far.......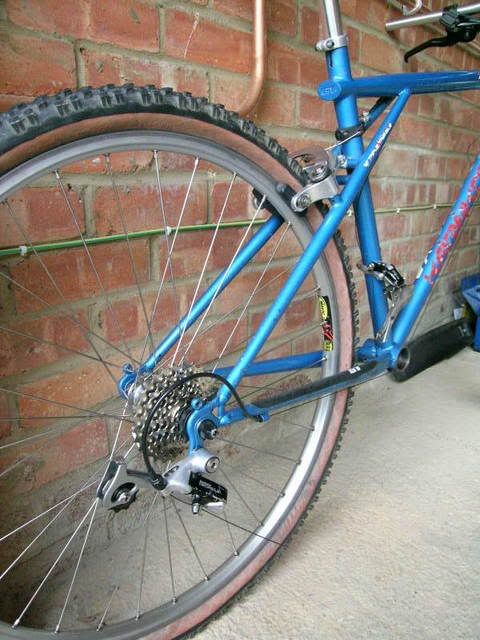 She is now fitted out with 7 Speed LX gear and a pair of 8 Speed XT / Mavic 317 wheels.
I'm waiting on a spacer to fit the 7 speed cassette properly, a bottom bracket and some LX500 cranks.
Still to source are a set of chain rings (5 on 110) some grips and a chain.
Once she's up and running I'll take my time to get a more suitable wheel set, tyres (to replace the IRCs) and a set of better LX Canti's.
Then it's respray and new decals time.
Until then, she's going to be ridden.
What d' ya think so far??
_________________
Modern:
Cotic Solaris | Cotic Escapade
Retro:
1988 MF Explorer | 1991 DB Apex | 1992 DB Response | 1992 Dave Yates Diabolo | 1993 Orange Clockwork | 1994 GT Zaskar LE | 1994 Saracen Kili Flyer
WANTED
:
RS Mag 21 with 1/18" unthreaded steerer
|
DBR Dual Response