After recently completing the restoration of my Trek Y3.........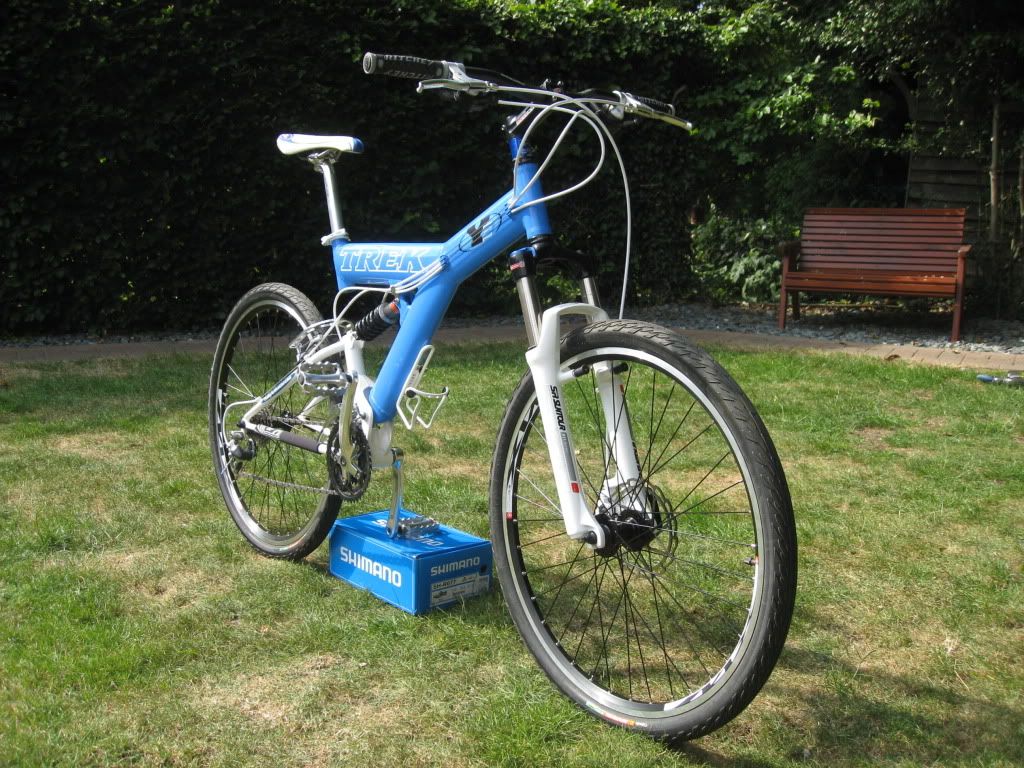 I started looking around for something cheap to do as my next 'project' I thought about Muddy Fox, Haro & Saracen. However after reading most of the Early Saracen Lovers Anonymous thread (all 64 pages) I decided I would like to restore a Saracen. Typically no sooner had I decided on the bike they all disappear from ebay & any left seem to all move North of Manchester. Not helpfull if like me you live in Kent! Anyway I finally stumble upon this 'Rufftrax' with the emphasis deffinatly on 'Ruff'
As you can tell my bid was the winning bid & I picked it up last Saturday.
Dismantled & cleaned (most of it) on Sunday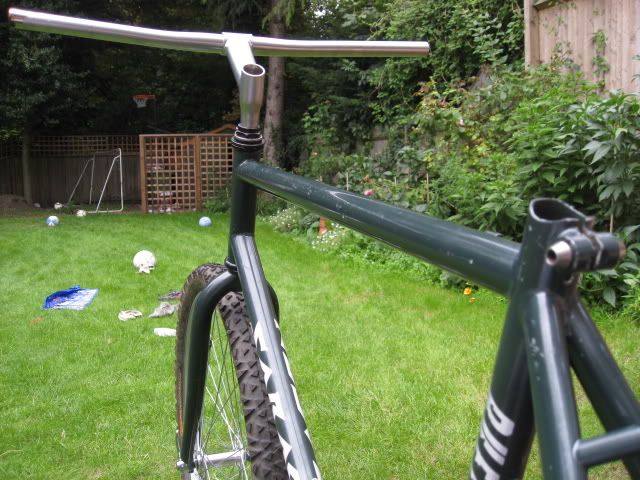 Anyway, I was thinking of just cleaning it up new cables etc & putting her back together, but now I'm thinking of powdercoating her, providing I can get a colour match (the green is a loverly colour in the flesh). But is this a waste of money? As the bike is nothing special (only £199.99 when new in 1996) I am seeking the collectives view on this?
I also would like to know did they have black or silver rims when new?
Quick release or bolt on?
Can anyone identify the make (logo) on the bars.....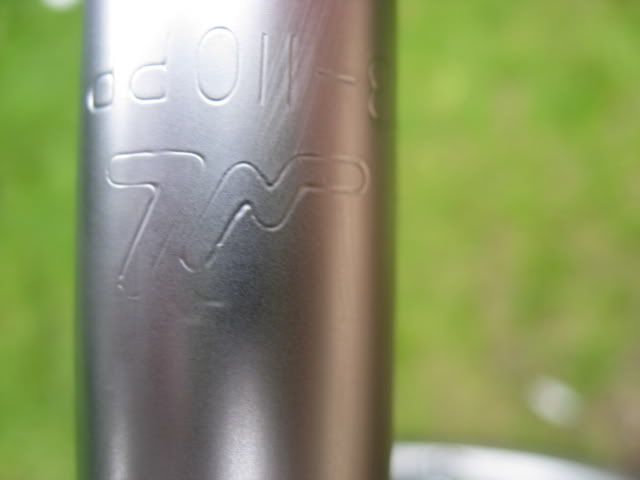 Although I must say, the previous owner probably never did any work on this bike yet it came apart with relative easy & appears extreamly well put together.
Anyone know what seat & seatpost they used when they were new as I will definatly require a new seat & the seat post does not look great either.
Along with new hand grips, any particular type? The grip shift grears are going back on.
New stickers will be applied, its just whether or not I go for the powder coat really.........
One final question were the quill stems branded Saracen or were they Kalin? Answers on a postcard please