So... I've been very busy on this thing!
First I took it all to bits
Seat post was stuck but as it has a clamp integrated to the frame you can just work a chisel in there and spray WD40 down the gaps that inevitably are forced to open by you expanding the clamp
meanwhile twist the saddle... and soon as the post rotates even the teeniest bit, the battle is won...
Tool time: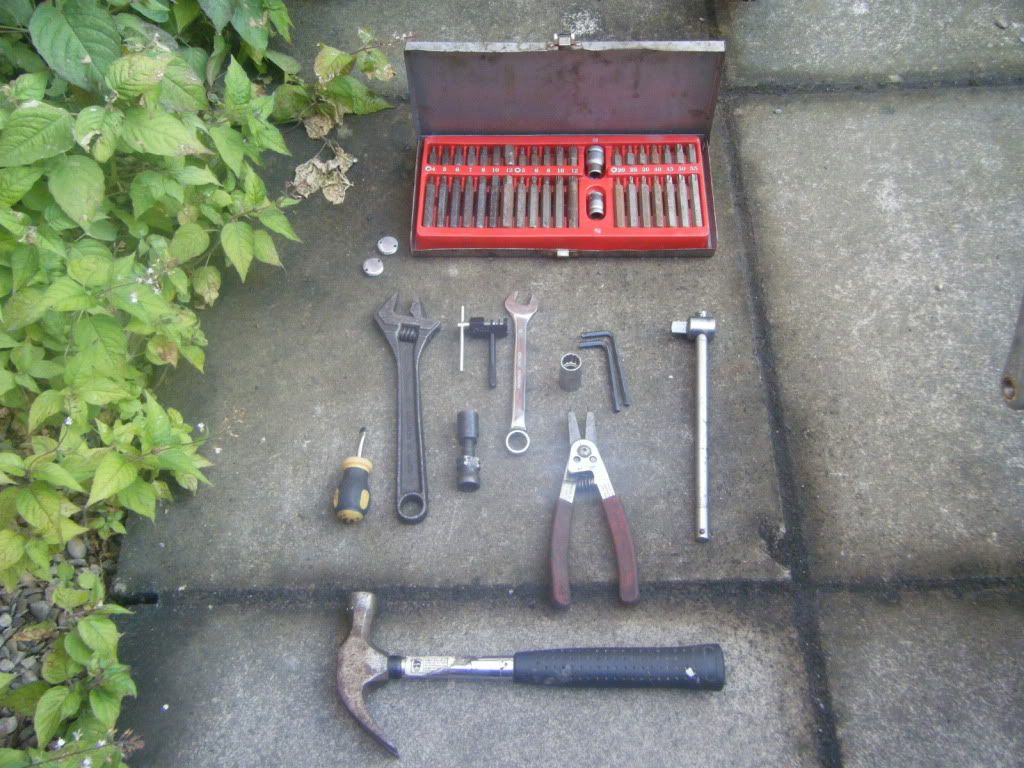 Here's some shots that indicate just how rusty this thing is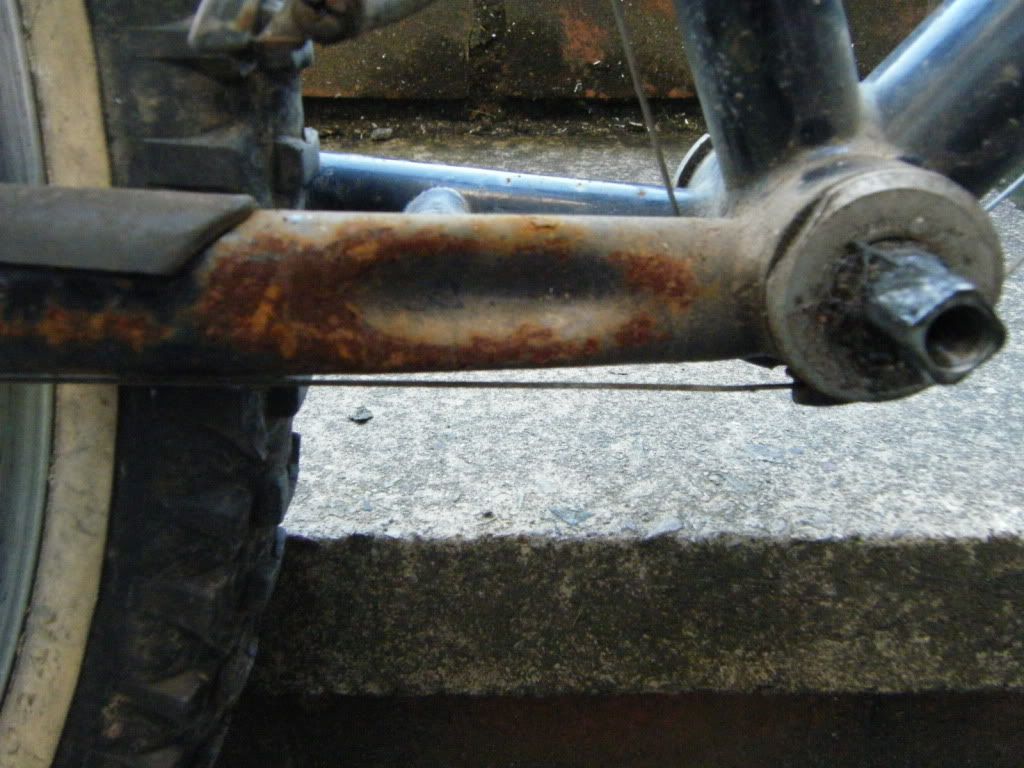 Wire brushed any suspicious bits and poked at them with a screwdriver...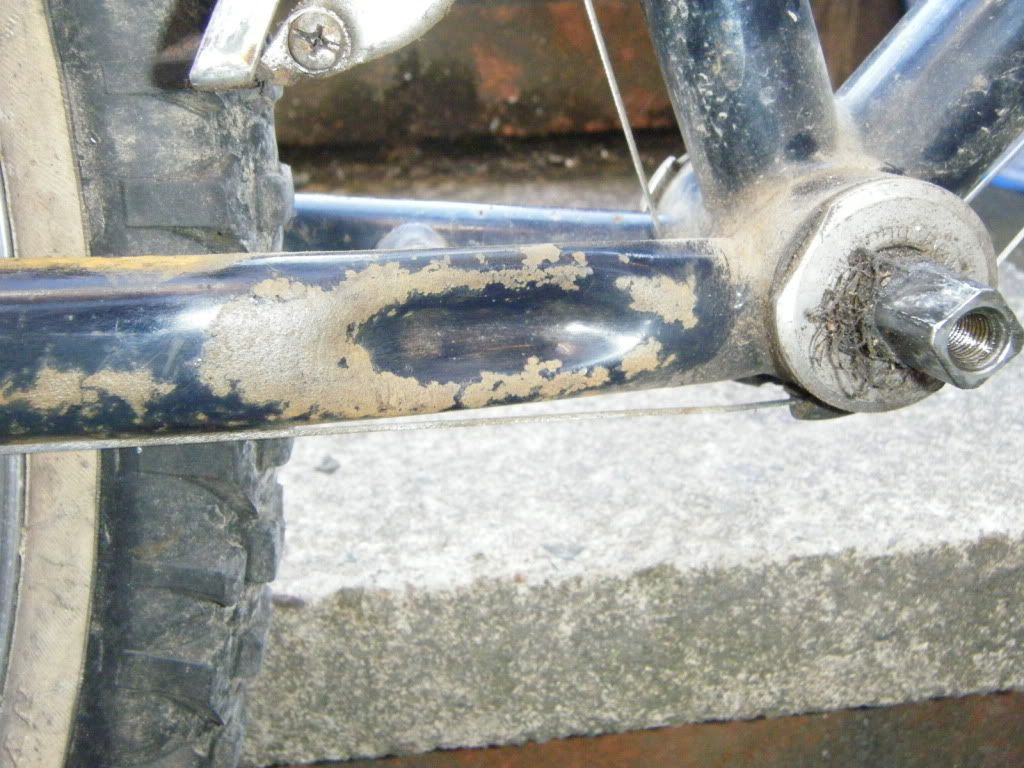 All good - I got this bike just in time I think
The new WD40 can is pretty cool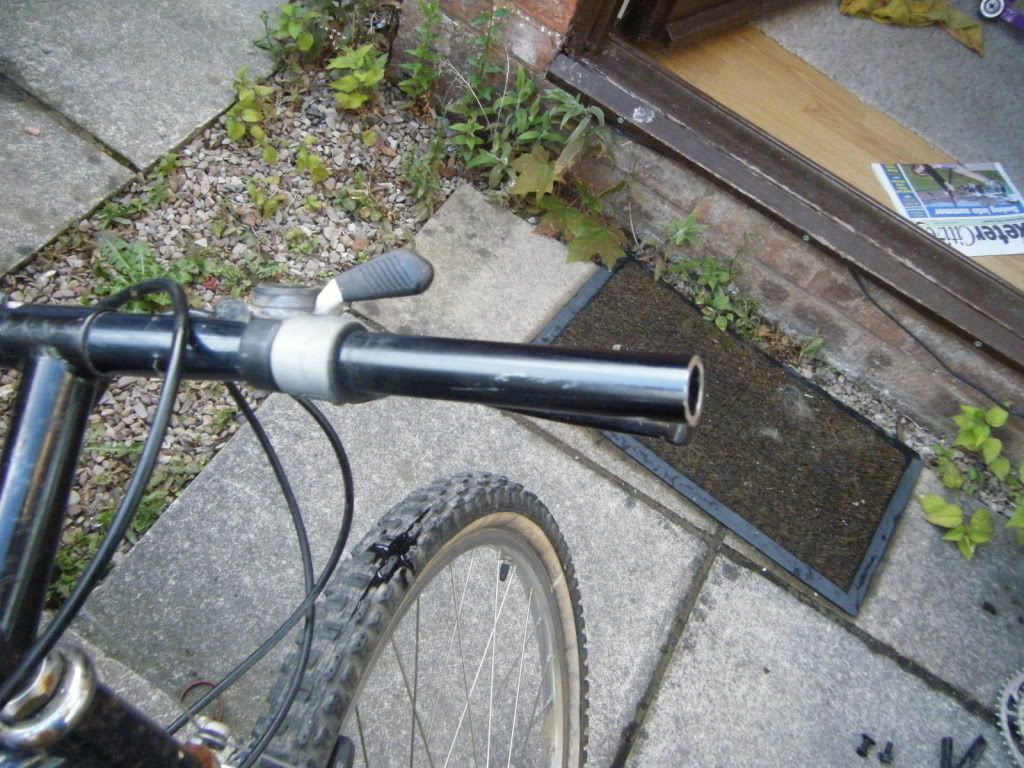 By the way I only use WD40 for disassembly/cleaning it is no good for anything else in my opinion, too penetrative and too light!
I discovered this when I was building my Look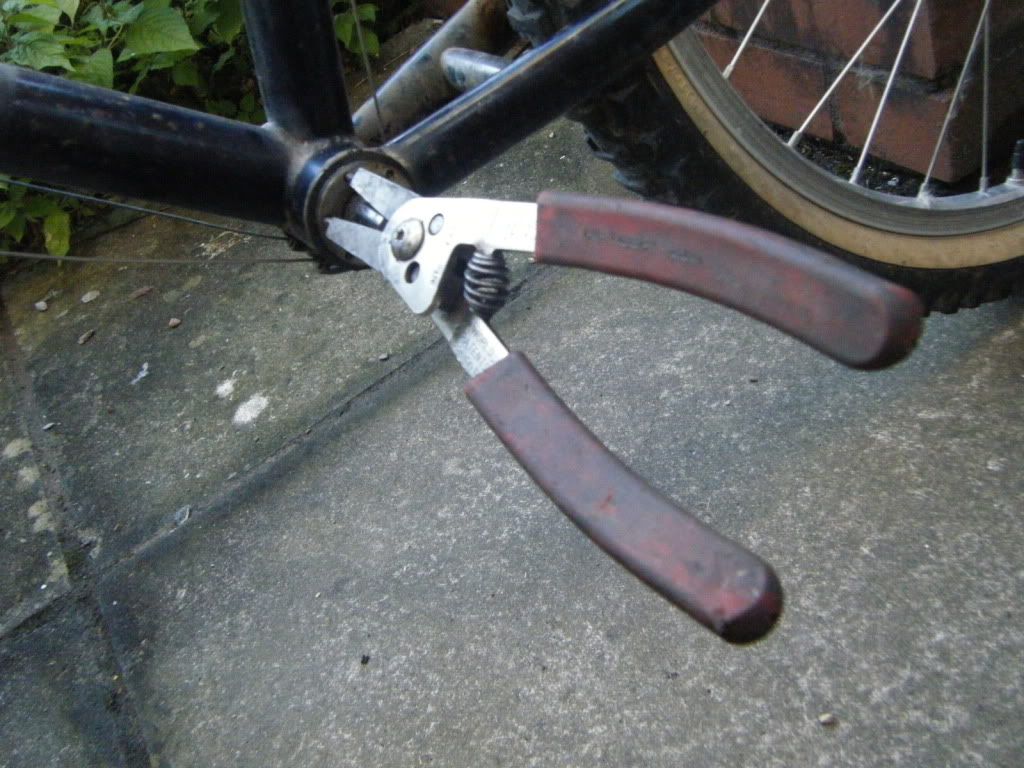 By lucky hap my super duper circlip pliers are a perfect fit for driving old XT adjustable BB cups
I had to replace (retire) my Cyclo chain breaker which I have had since the late '80s
I went Cyclo again
But now they have a pin with a tapered end... My god it's like magic it just finds its way into the chain plate on it's own
The chain was rusty as hell but not seized - I rode this bike!
This was an unfortunate discovery: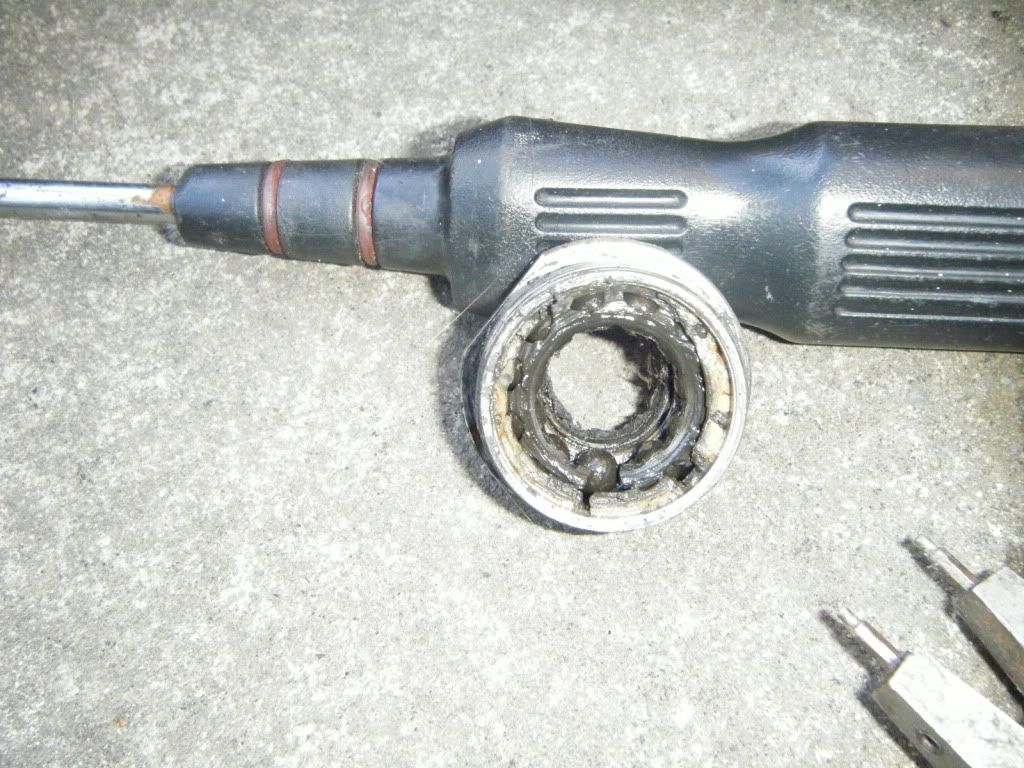 I'll bet any cup and cone BB bearing I can get now won't be up to snuff so I'll reuse the balls and replace the cage...
OK so it's a skeleton now
The index/friction lever has no cover... Ouch! better fix that - Here's where never throwing anything away comes in handy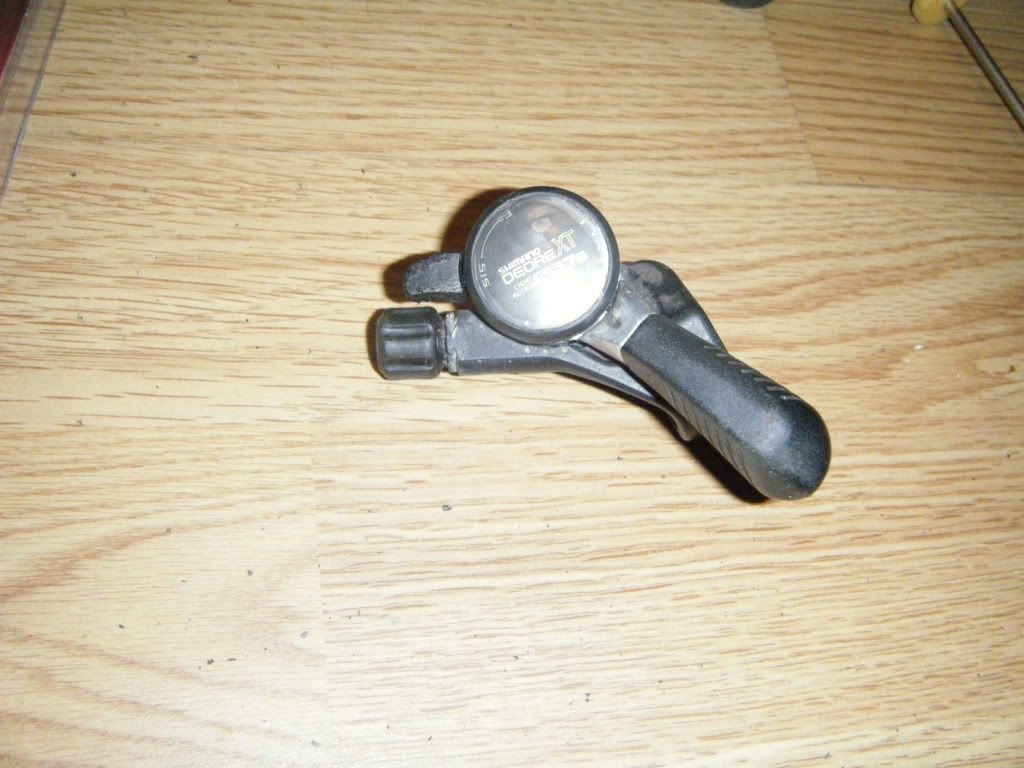 Seat post is well corroded, looks like the stuff you see on boat propellers!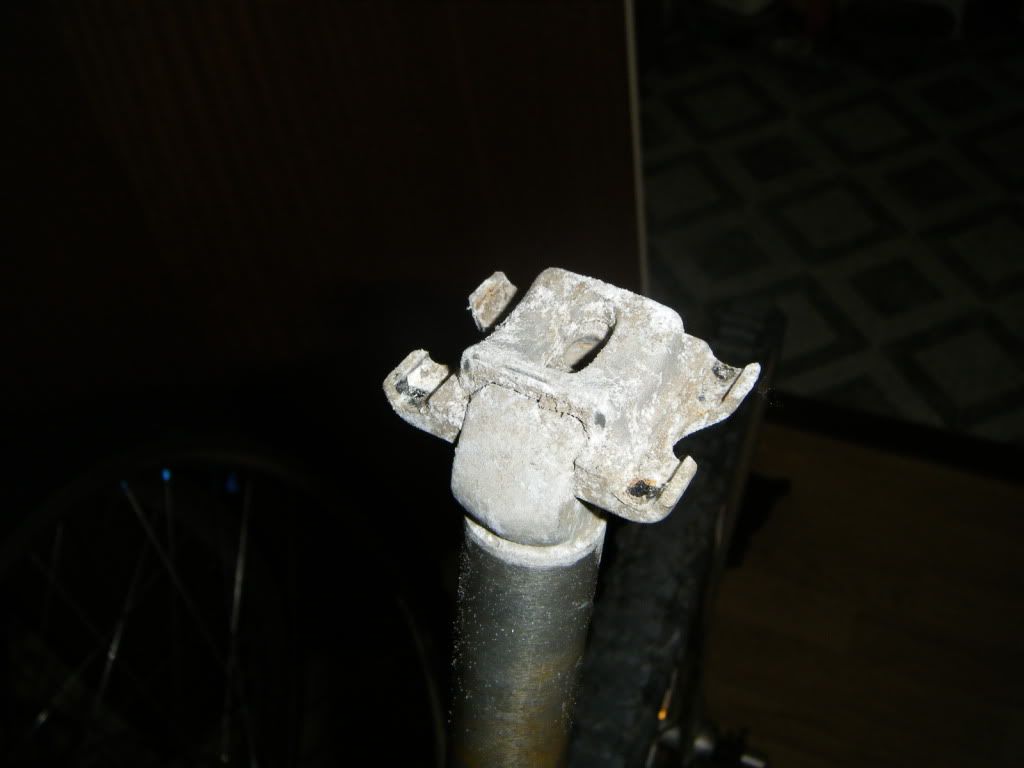 More rust, just starting to get a real good hold... It wouldn't have been long... Months I reckon before the F&F was rotten
Look at the saddle: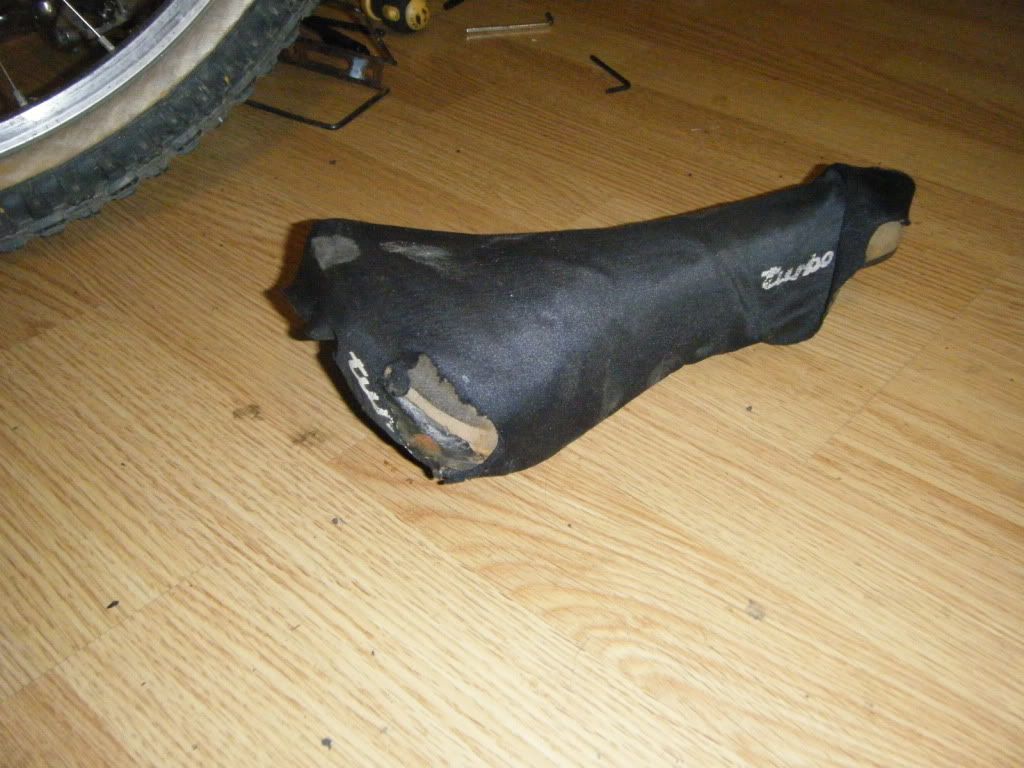 Never did like Lycra!
Then the fun abruptly stopped. Nitormors could not/would not eat the paint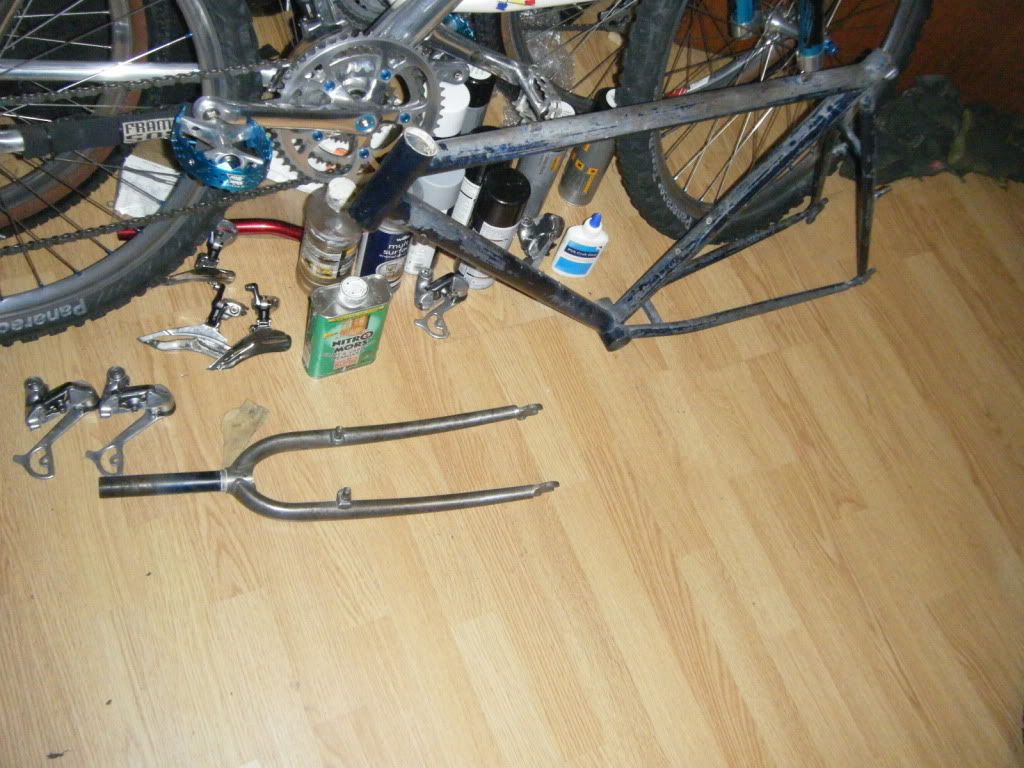 This is after three goes. The last time I actually left it so long I had to wash it off
BTW I did it outside, not in the house as the pic may lead you to think!
Bummer man! So I had to scrape the frame, the bits that hadn't been exposed to much Nitormors were easier as the thick paint was sort of brittle
Oh My God!!! I'm nearly done! I did over two evenings, it was hideous
I'm done! She's naked, look: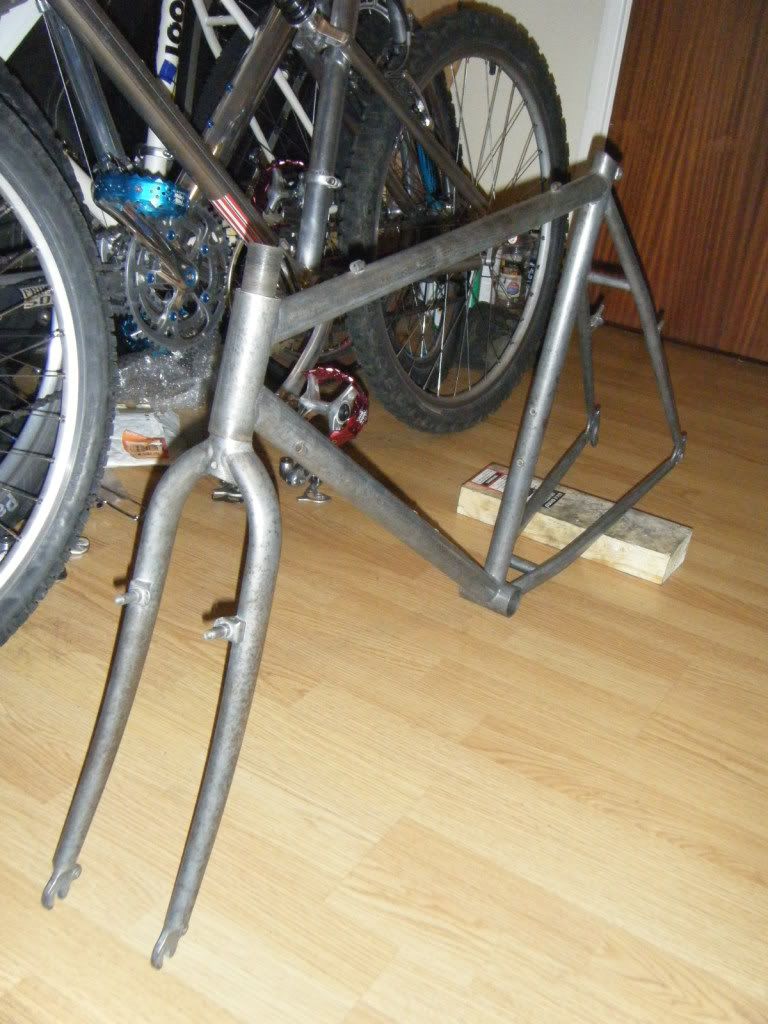 After a lot of sanding:
Cool forks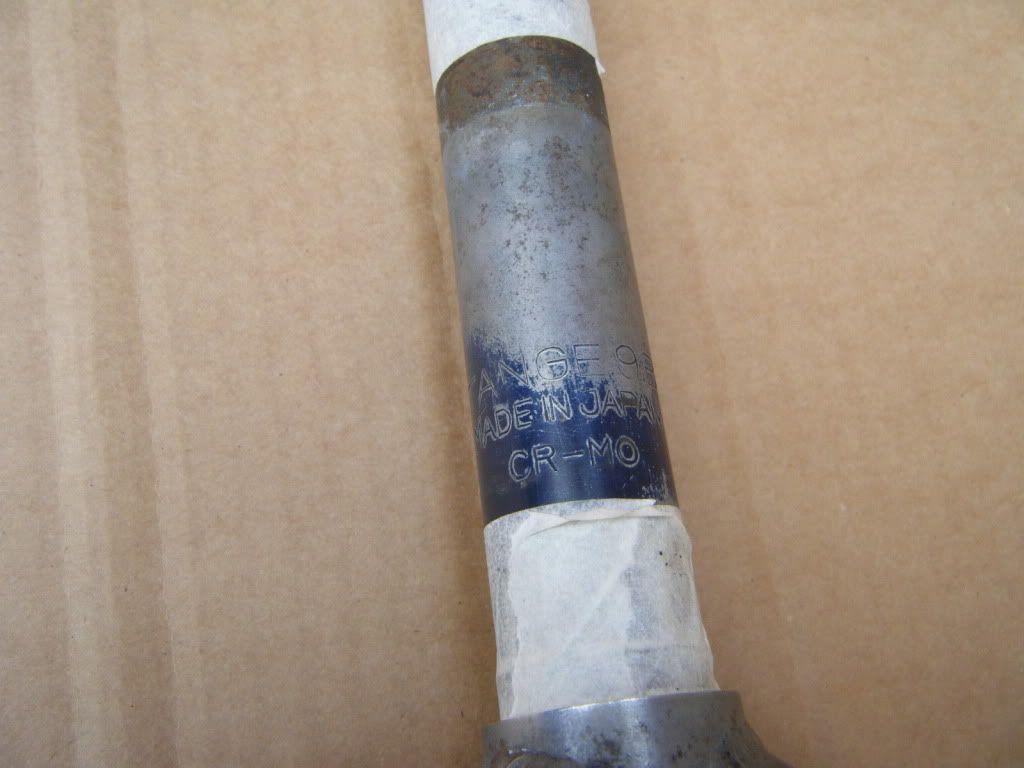 She's ready for paint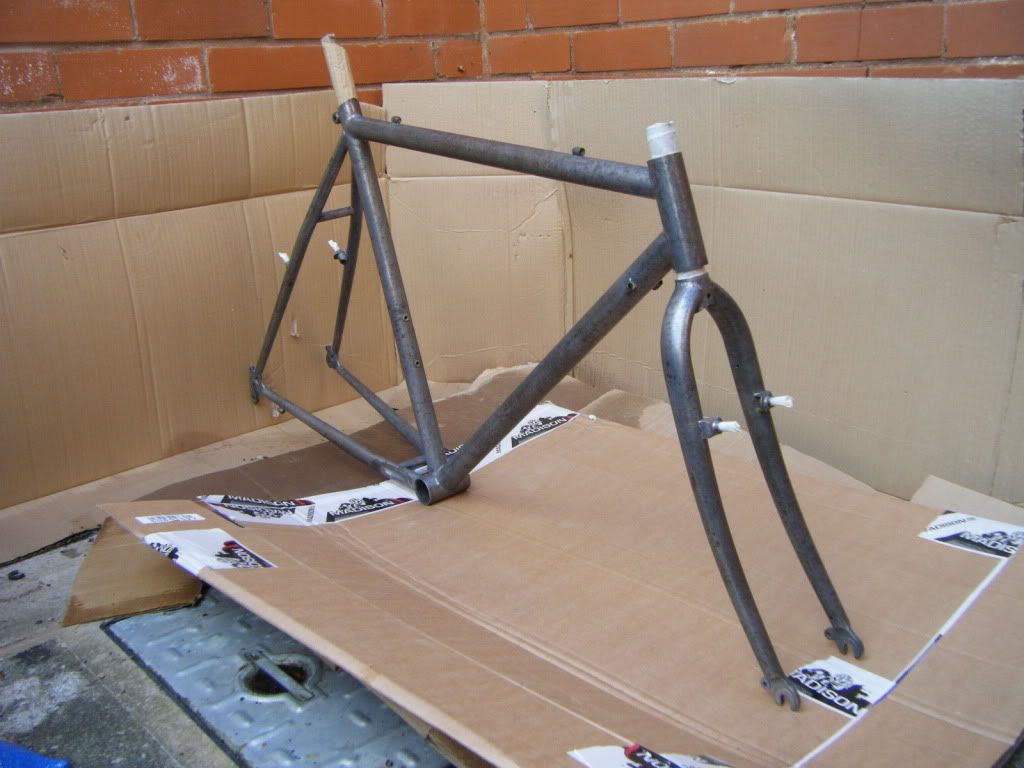 I used 'Rustoleum' as a rust cure and primer in one, never tried it before, it just looked and sounded the part. Can't recommend it more highly, went on smooth and laid up thick without running or sagging
I did this over two days I left out the under side of the BB and the chainstays, then after 24 hours I did those last bits
Plenty of coats!
I fashioned a means of suspending the frame and the forks in my chamber of semi assembled retro bikes, while the paint hardened
A quick wet and dry and then the same deal with the 'colour' coat I say 'colour' cos isn't black the absence of colour?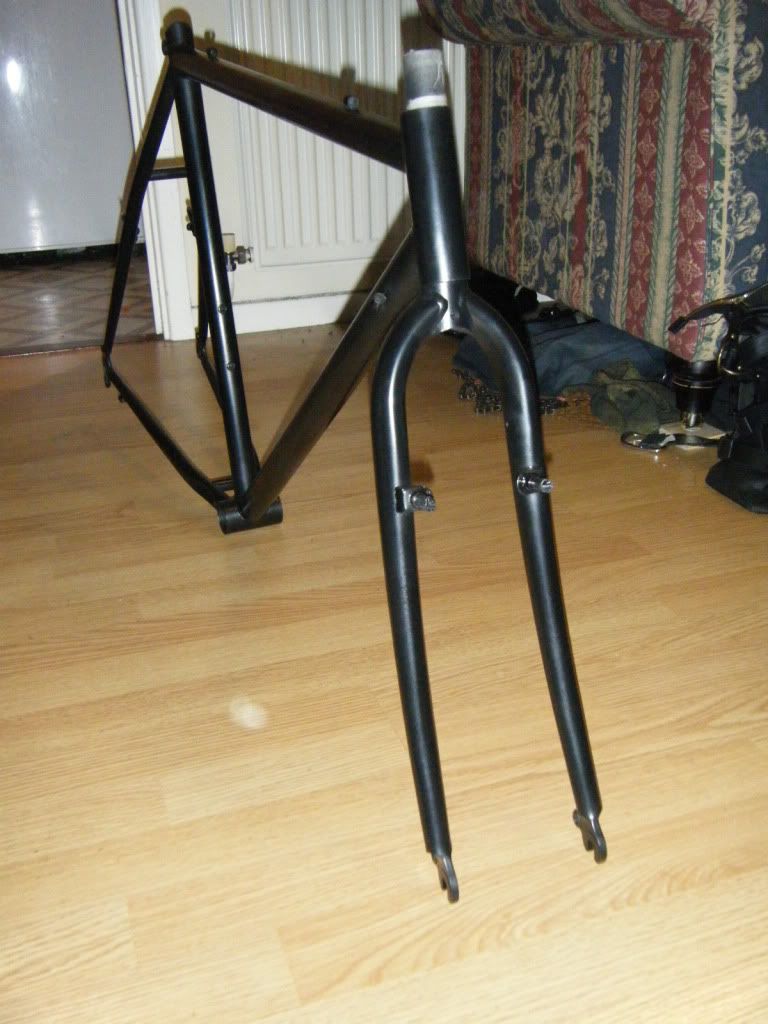 Ready for decals which I'm not doing by the book (catalogue) There it is! I always have to do at least one weird thing per build
Anyway Gil_m (who else?) Is on the case
If you wondering why the paint is flat, that is because on the decals go on I will do many coats of clear to get a crazy deep shine
Update over!