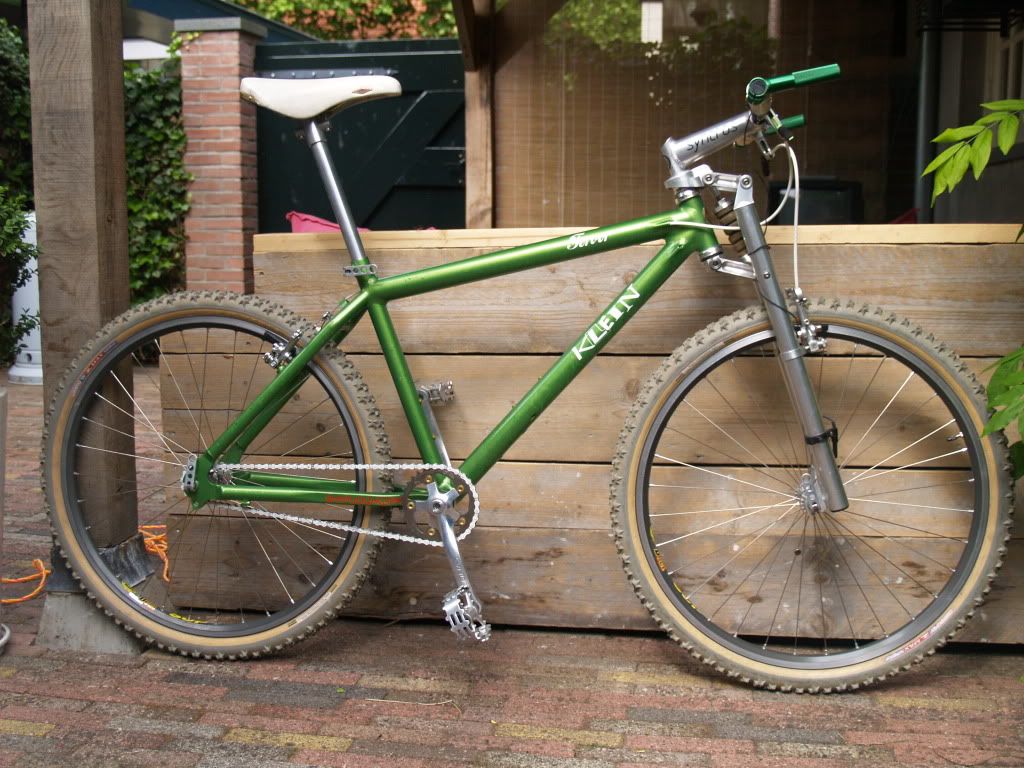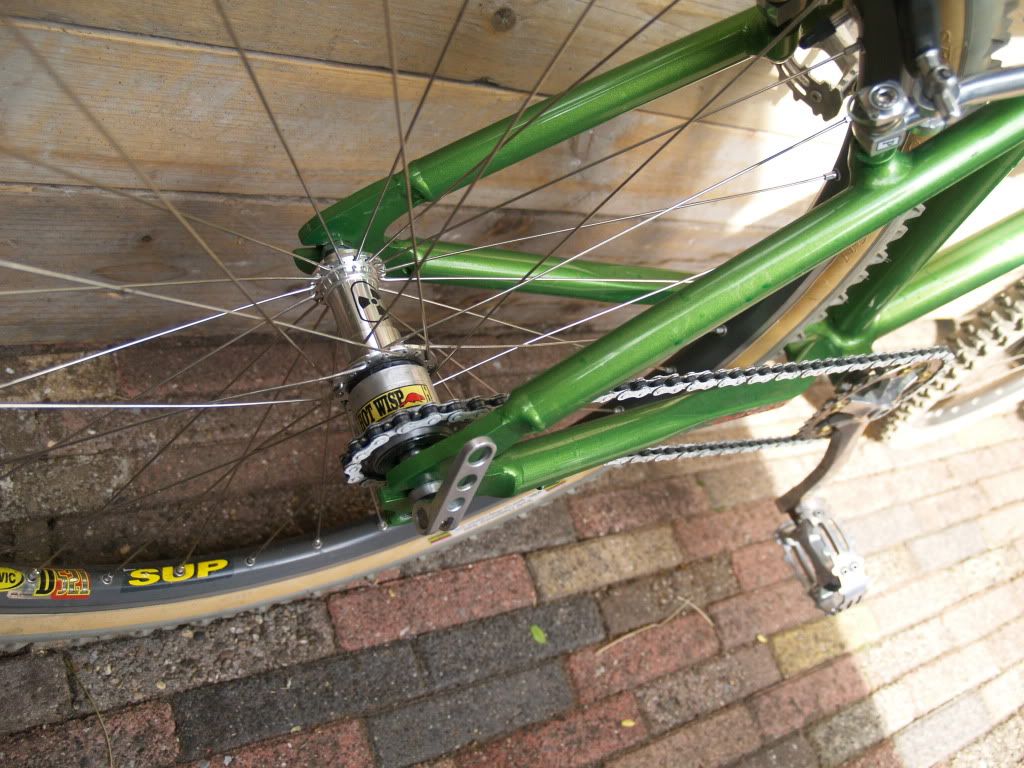 Have been busy with my Klein, yesterday i finished it of (eurm, for now then
)
-Quasar Fork (alu-titanium)
-Syncros stem-post-cranks
-Hyperlite bar
-White Oury Grips
-White Rolls sadle
-NukeProof hubeset laced in dark-grey Mavic 521 SUP rims
-Ritchey WCS Z-max tyres in grey
-Paul brakes (front-rear)
-Kooka brakelevers
-Ride-on white cableset
-Ringle Holy-stix (titanium)
-Frame was a broken one, now repaired and resprayed in ApplecandyGreen with owndesigned stickers.

_________________
"Computer games don't affect kids, I mean, if Pac Man affected us as
kids, we'd all be running around in darkened rooms, munching pills and
listening to repetitive music."

Murphy was just a cynical bastard.