It's ugly, but I love it...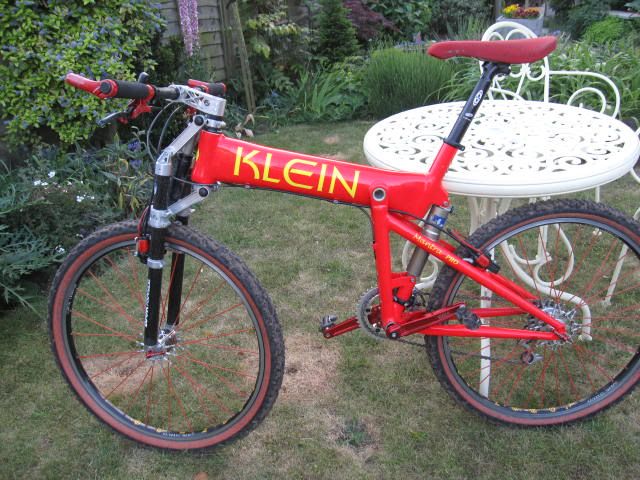 I managed to machine some adapters for the Klein oversized headset system to fit the Look Fournales forks married to an X-Lite Angelo stem amd a Campagnolo Record integrated headset...mmm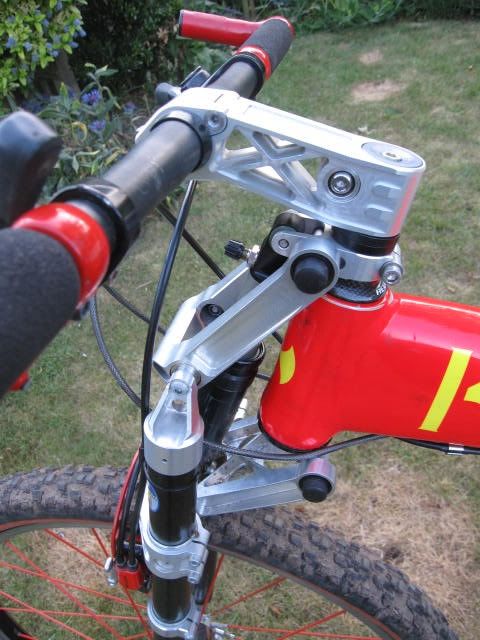 Some small aluminium pads glued on the spread the load from the Maguras against the carbon fork legs: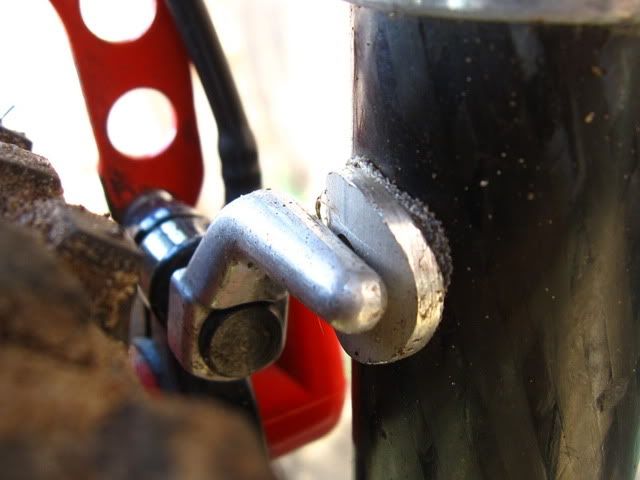 Spinergy Spox with redwall IRC Mythos tyres to match the red/carbon/machined alu feel: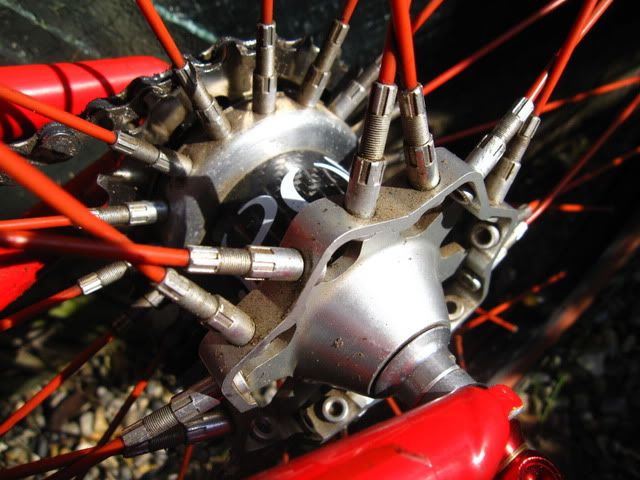 8spd XC Pro thumbies with Magura Raceline Tomac brakes: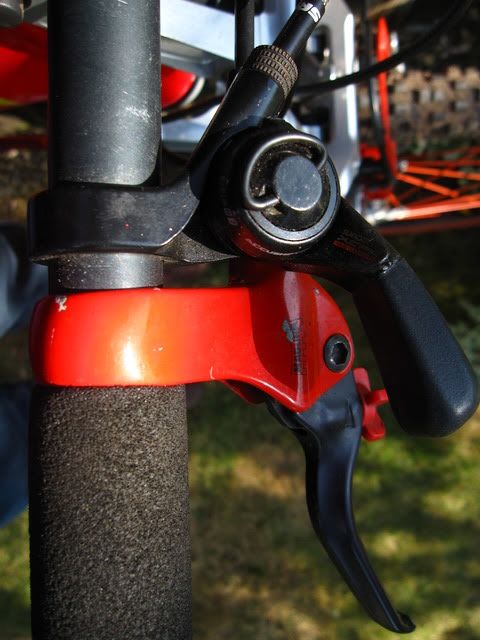 XC Pro short rear mech with Avid Rollamajig: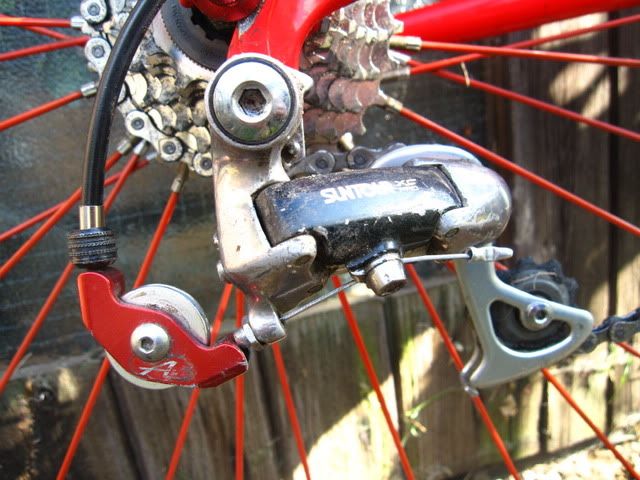 Kooka cranks: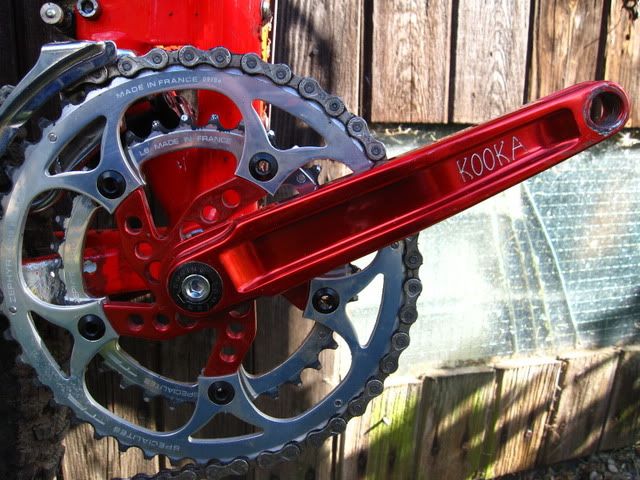 I've got a pair of Spinergy Rev Roxs lined up...too much perhaps?
All the best,
_________________
Dan Chambers/danson67
Pause, take a breath and ask yourself: "What would
Rast
amo
use
do?"
New in the quiver:
Danson Pinion P1.18 hardtail