Hey all............ I was going to wait until it was finished but after spending a few hours on it this afternoon it looked so tasty that I thought I'd give a few sneaky peeks. Only crappy phone pictures for now; will do a proper job when finished.
Unfortunately I had to ditch my original SM800 resto project (
http://www.retrobike.co.uk/forum/viewto ... ight=sm800
) as the frame needed too much work but this one came up and although there was not one original component the fuselage was in much better nick.
So far I've just stripped and T-Cut the frame, then I've lumped on a load of NOS parts of original spec (M550 and M650). Added some Araya rims with DX hubs, a Logic/Sugino crankest and a period Avocet saddle.
Still got a few hours work on it but boy is it gonna be a sweeeet ride... and the best bit, I finally have a retro ride that fits me
The original.....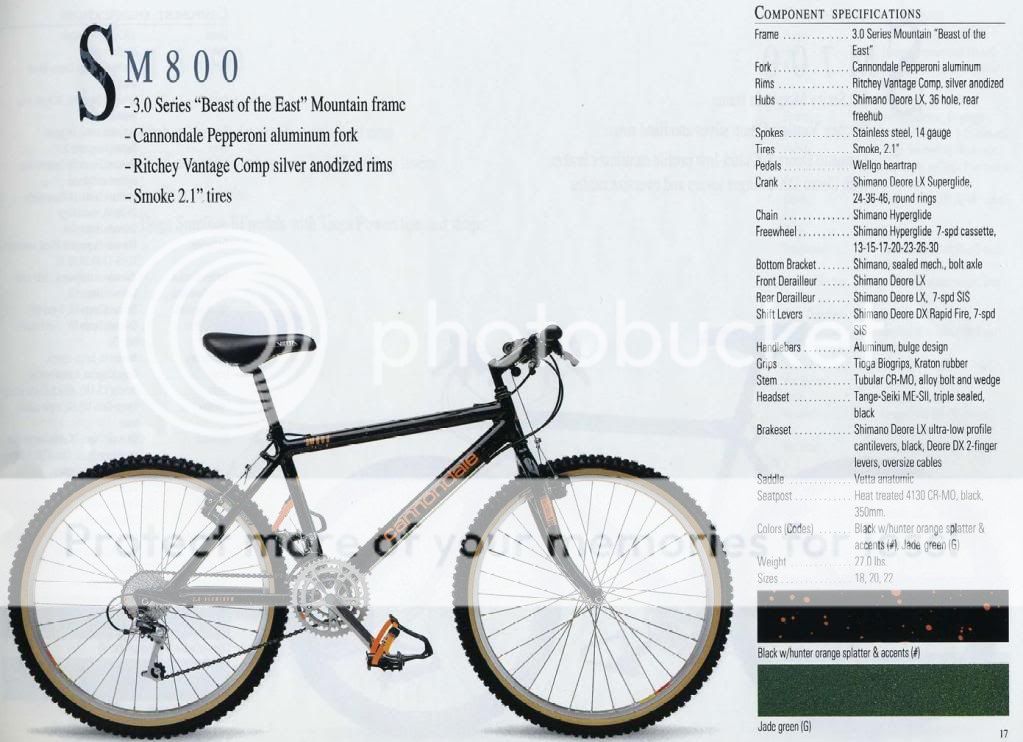 More to follow