Hi all,
I've been signed up here for a while, largely to lurk and look at all the bikes which I lusted after in my youth.
A couple of weeks ago I picked up this '94 Kona Kilauea, which looked like it had spent some time outside in the rain, but might be worth a punt.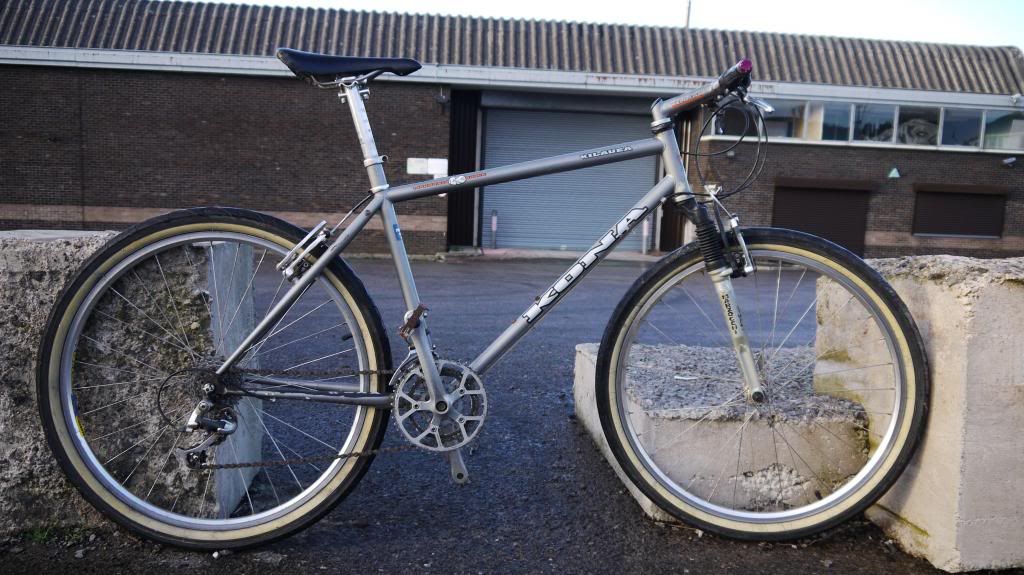 It's been in commuter mode for a fair while I think, but has retained quite a lot of original parts, as well as some (pretty much) period correct changes:
- X-Lite Ti bar (540mm feels very narrow to me...)
- X-Lite Chicken Stix (which aren't compatible with the XT Vs)
- Mavic 217s instead of the stock 231s
- The front hub is non-standard, but has no stickers or logos, any ideas?
I've done very little with it so far, taken off the lights, bottle cage, Profile bar ends and cycle computer.
The seatpost was stiff, but not seized. A quick regrease has it sliding freely.
There's a small amount of surface rust, a few chips in the paint and the possibility of some untold horror beneath the strip of duct tape which has been applied to the underside of the downtube. I'm hoping that it's just there for protection though, rather than hiding anything nasty...
The paint and decals are good enough that I'm going to leave them as they are.
I'll be taking it slowly, with a nine month old son time is at a premium, but I intend to strip it right down and clean all the components, get some new (non-rusty) bolts in various places, replace the 'Zocchis with some P2s (I know this sacrifices the originality, but I've wanted a Kona from this model year since it was current, and the one I would have bought would have been shod with a P2), get some XT levers to go with the v-brakes, different pedals, then ride it
That's enough words, here are some pics as it currently is:
A down tube with a little patina: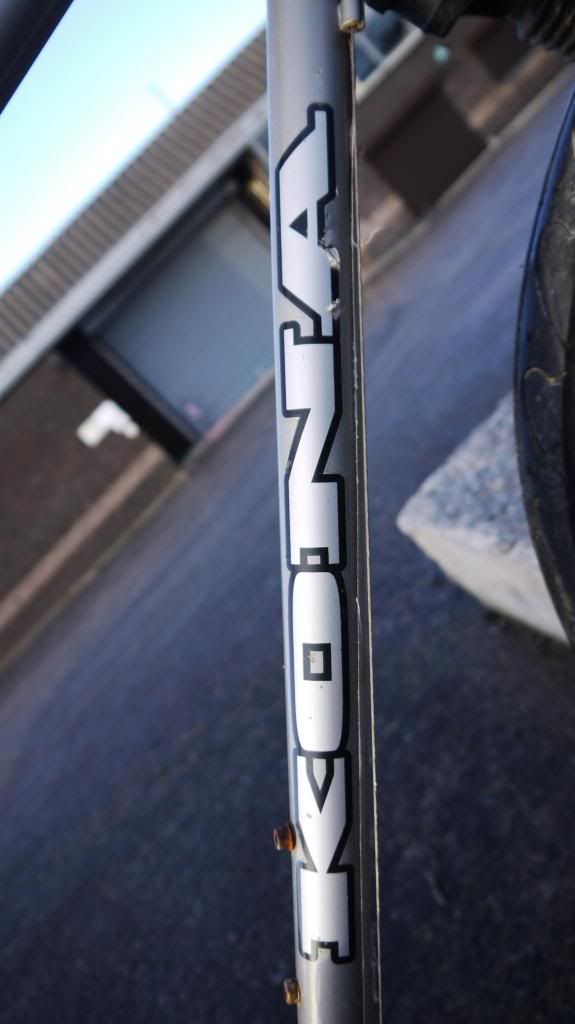 Slightly peely top tube decal: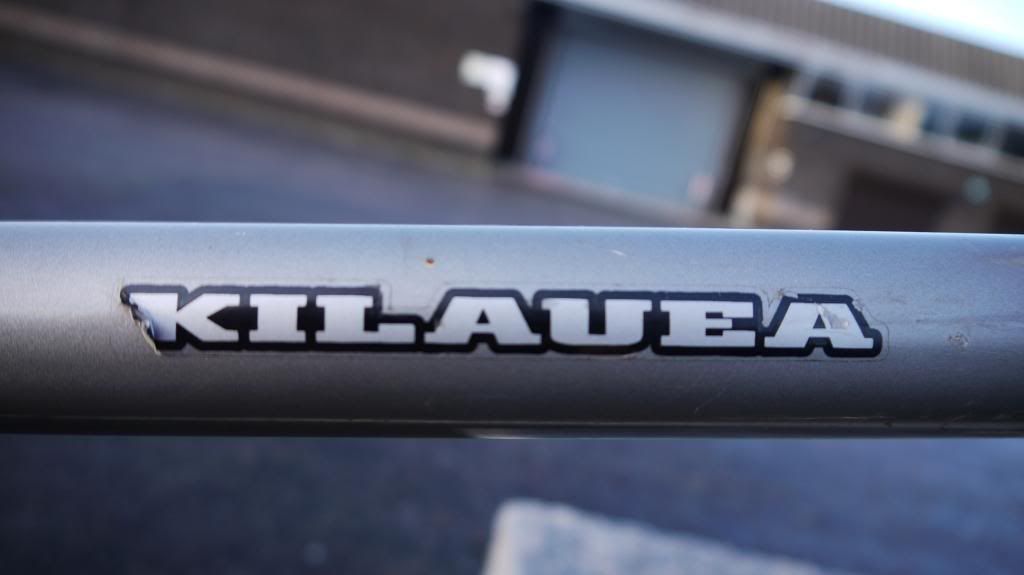 The logo I've wanted on a bike since I was twelve: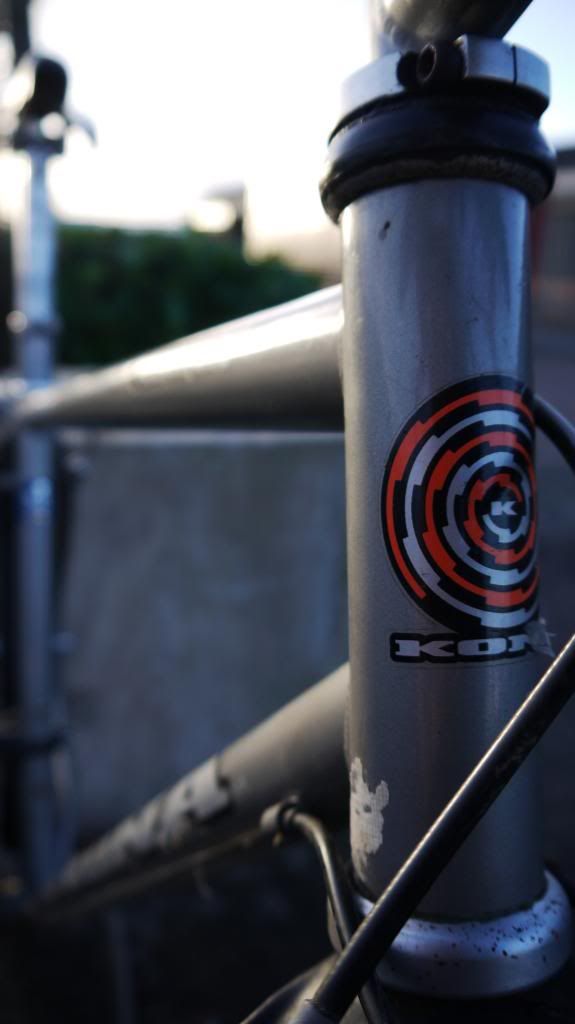 The first titanium component I've ever owned:
Wholly inappropriate brake levers:
My first ever piece of purple, just 20 years late: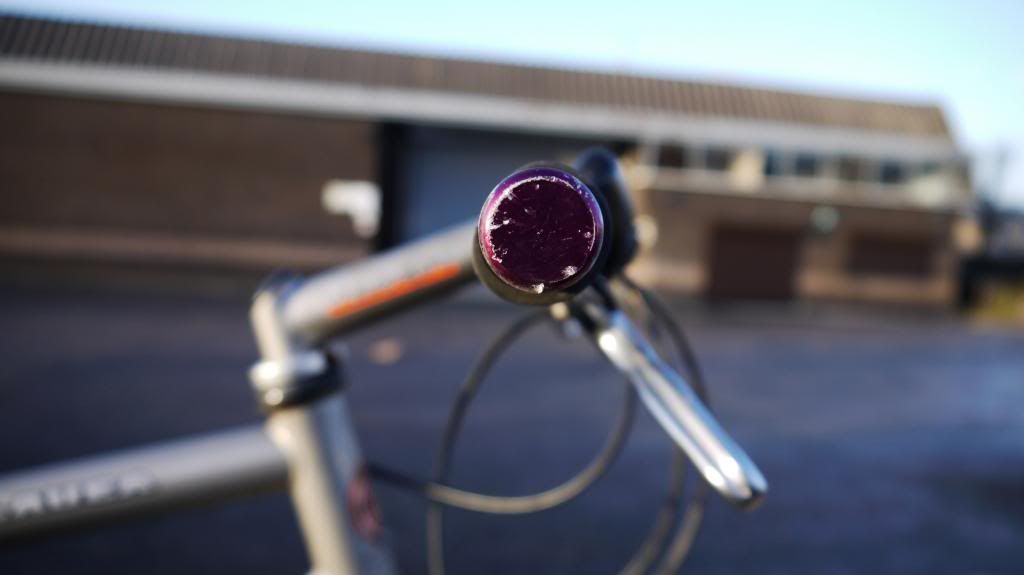 Spindly 'Zocchis: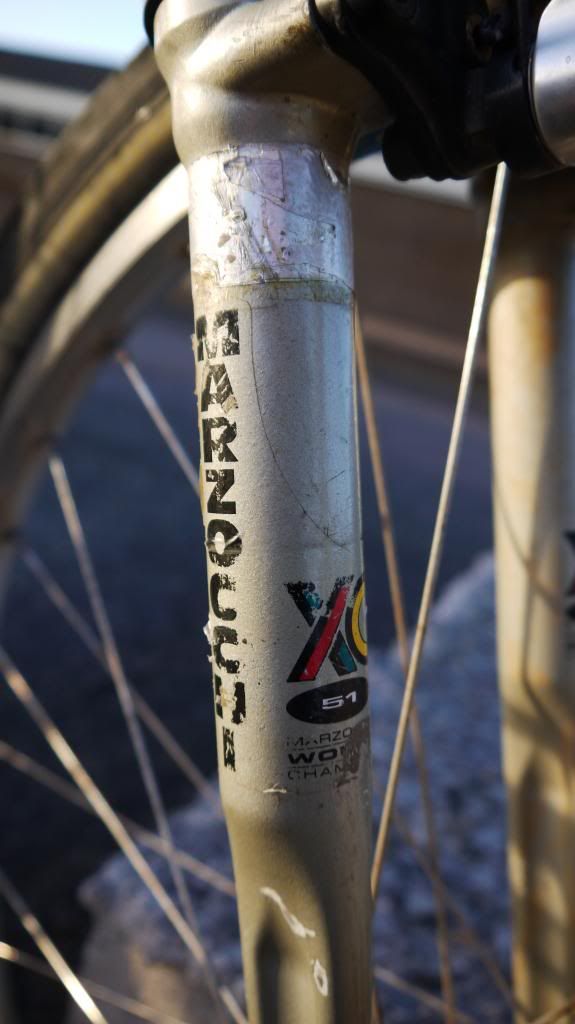 Mystery front hub:
Original seat, with just visible logos: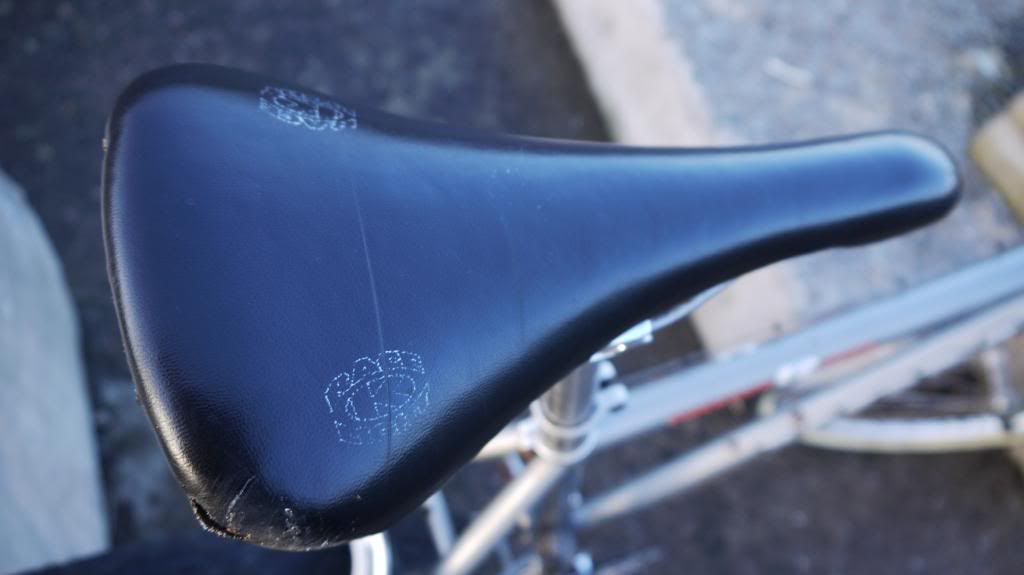 The worst of its battle scars:
Thanks for reading