A couple of weeks ago I purchased a Klein Attitude from eBay. I owned a Klein Rascal when I was 15, and to this day really gutted i let that one get away!!. Ever since always wanted another, and the last couple of years really trying to get my hands on one either in immaculate condition or a "do me upper".
Getting this one home and it needs a lot of work, but i got plenty of ambition for this.
I think its a year 1990 and it measures 18" from Centre of BB to top of seat tube, which is perfect for me, but cant believe how low down the front end is compared to my other bikes, any one else notice this?. I need to raise the stem up and inch or so.
The Stem bolt has snapped so at work I will be making a Titaninum bolt and stem wedge to replace these parts
Pictures: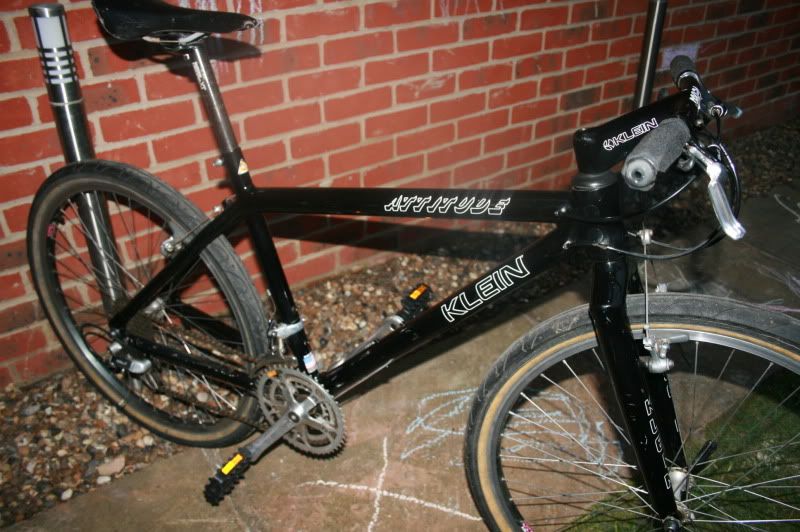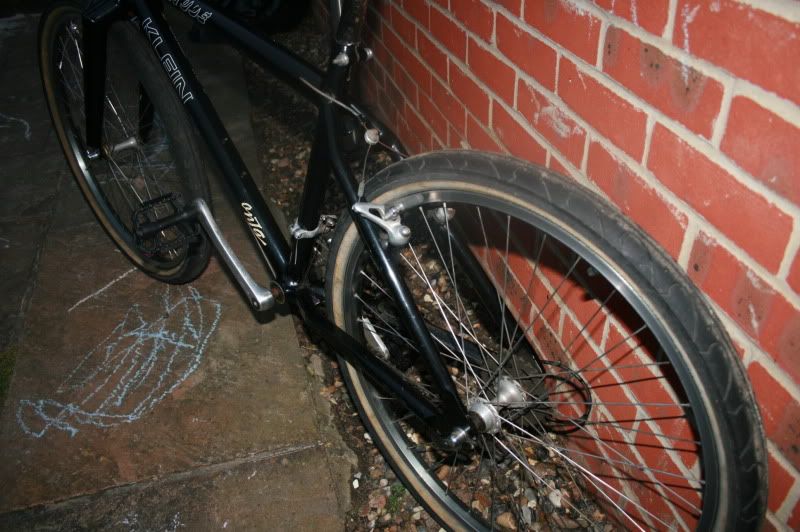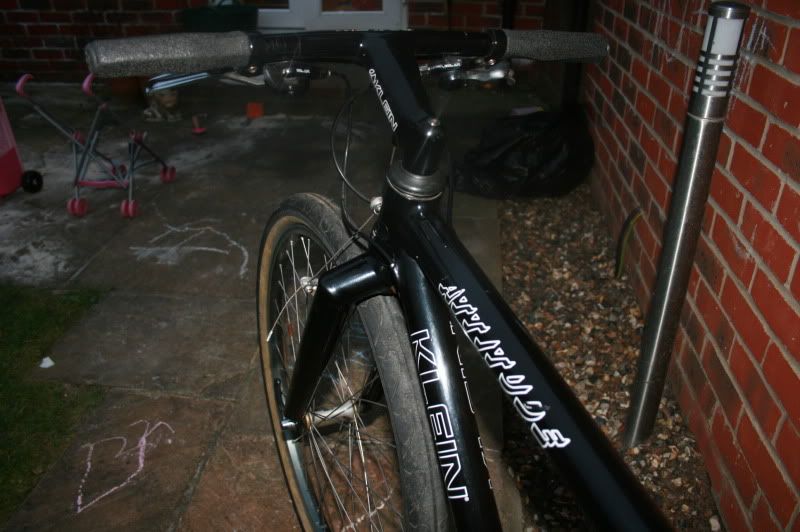 First plans for it:
1) Bought XT STi shifters to replace the LX ones,
2) Built Mavic wheels with XTR hubs, and a brand new 7 speed cassette
3) Need to replace the XT seatpost with a 400mm long post, sadly will have to be modern. The Syncros one will be nice.
4) New Grips
5) Will replace the XT rear mech, and chainset but with the same better condtion, as these are quite scratched up.
6) The biggest mod will be the most exciting in trading Black for Dolomite by Jon.
I will be fulfilling a teenage'hood dream by building this bike, cant wait for it to be complete!!