No long story this time.
Ever since I joined the VRC restoration game I've lusted after Yetis. The steel ones in particular always caught my eye. Its true, Yetis are heavy and slow.. I raced a 2001 ARC, and although it decended great, it climbed like sh*t. But after looking at pics of Tomac on his in 1989 and 90, with the neon accutrax and Tioga disc, I knew with any luck I'd own one someday....
This came by way of a lucky ebay snipe. It wasn't cheap, but not that outrageous either. Story has it the seller's brother lived one town over from me and bought it straight from the factory in Durango. It eventually made its way to Connecticut, where the brother pawned it for an unknown amount. The seller's brother found it at the same pawn shop 5 years later and bought it for his wife to ride. She never took to it, and it sat in a basement until I came along. A couple more lucky ebay finds later and I give you the 1991 FRO: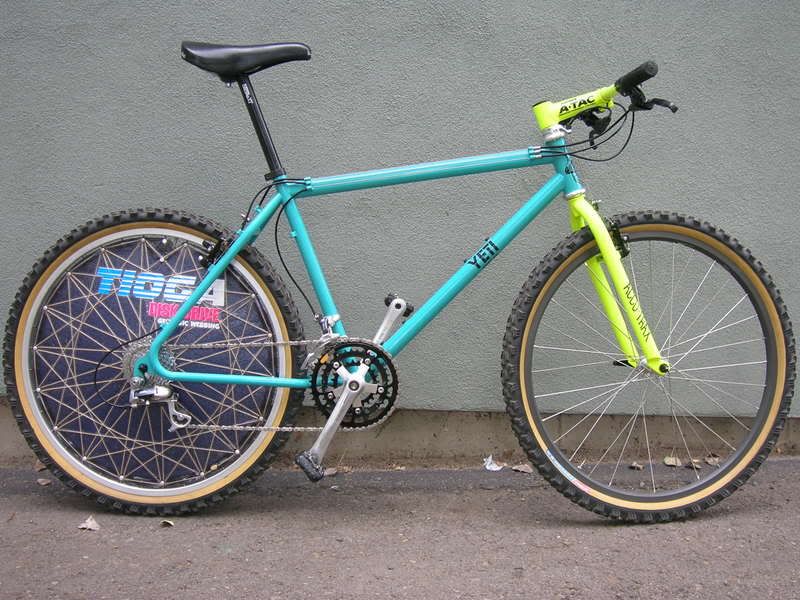 Frame: 1991 Yeti FRO - Durango built, number 1738
Fork: Answer/Yeti Accutrax
Rims: Matrix front, Bontrager rear
Hubs: Shimano M730
Tires: Tioga Psycho 1.95
Pedals: Shimano M730
Crank: Shimano M730
Chain: SRAM
Rear Cogs: Shimano Hyperglide 12/28
Bottom Bracket: Shimano XT 122.5mm
Front Derailleur: Shimano XT M730
Rear Derailleur: Shimano XT M730
Shifters: Shimano XT M730
Handlebars: True Temper
Grips: Specialized 'Durango' grips
Stem: Answer ATAC
Headset: Tange
Brake set: Shimano XT M730
Brake levers: Shimano XT M730
Saddle: Selle Italia Turbo
Seat Post: Shimano XT
Paint: Yeti / Desert Turquoise (RAL 5018)
Size: 17"
The bike was a complete mess when it arrived. Here's a collage of the build process, left to right: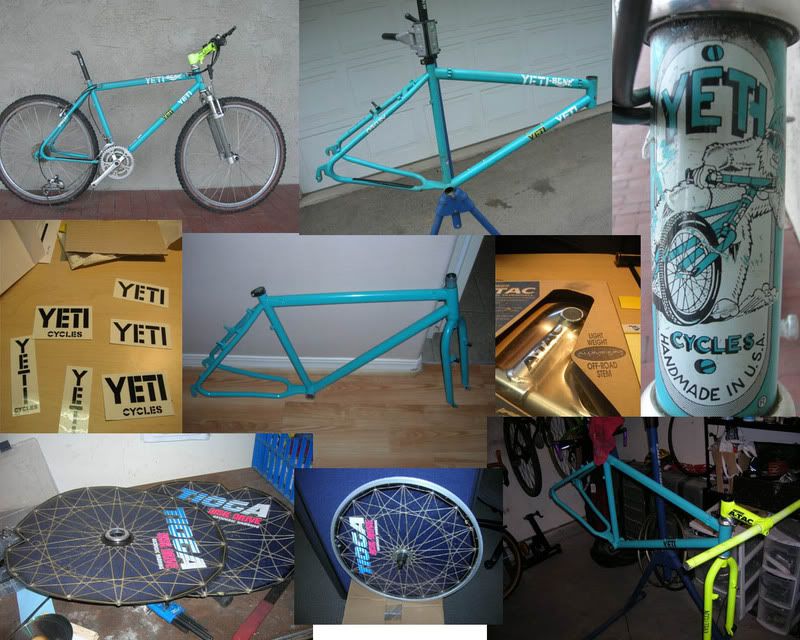 New powder coat for both frame, fork, and stem. Many of the parts are NOS, but some show some wear. The T-disc was the best part of the built -the disc halves were given to me by a friend, and I built it, and had it trued by Bicycle Bob. Although I wont ride it, he gave it his "thrashable" stamp of approval. Some more pics: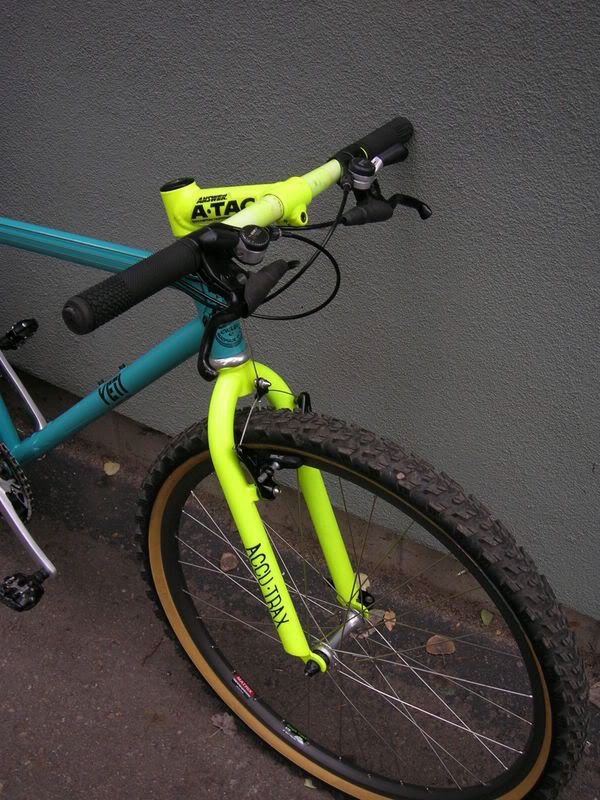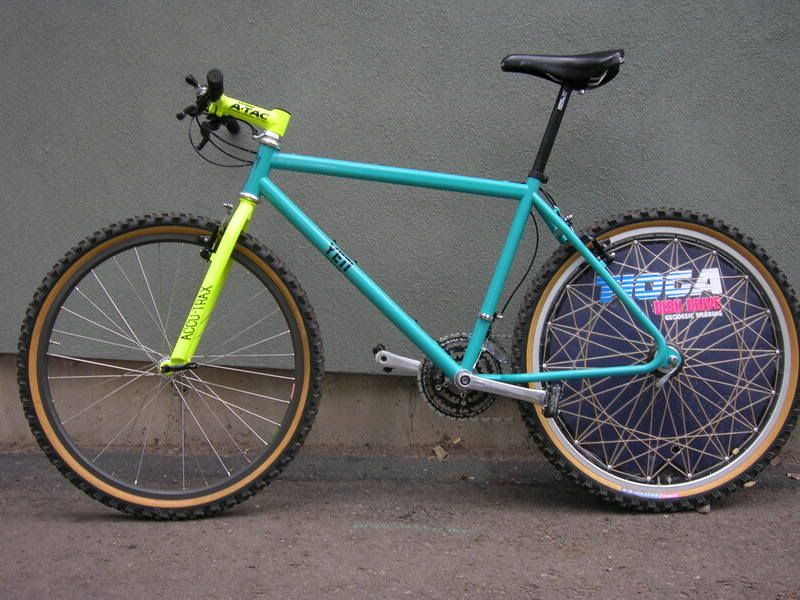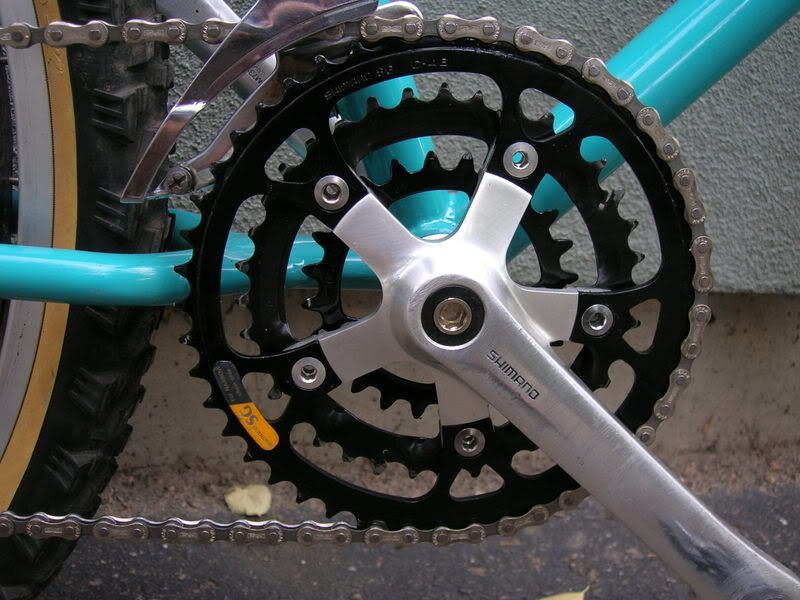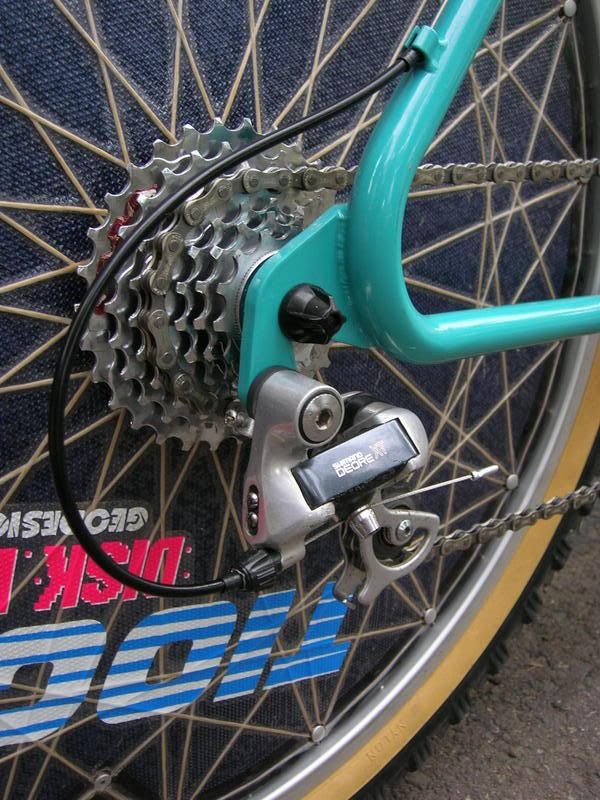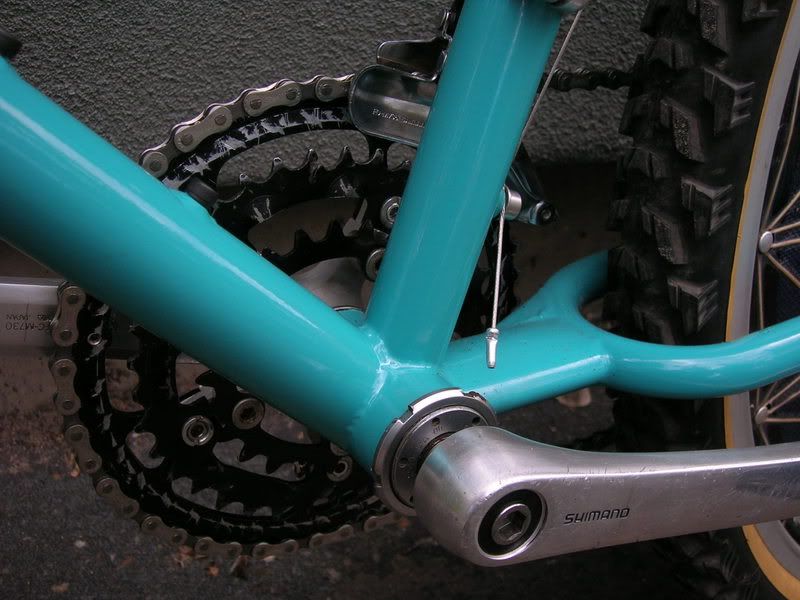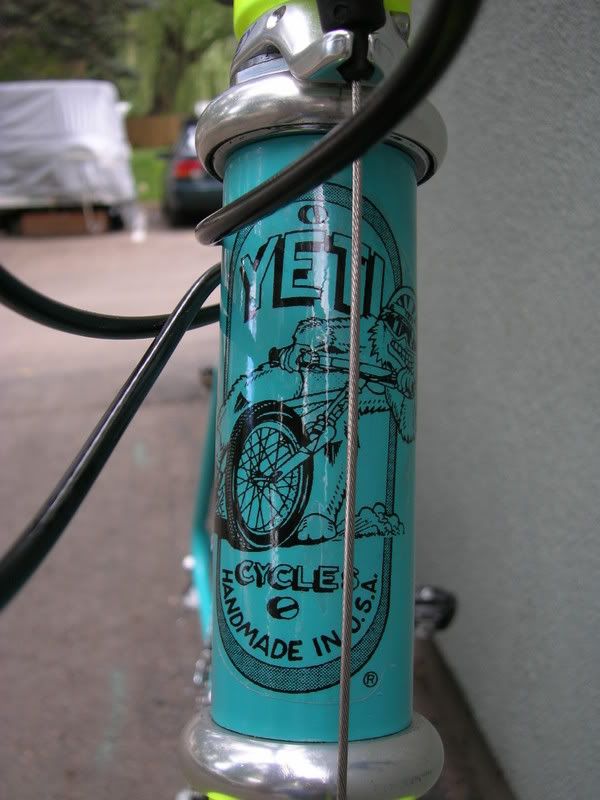 This is kinda neat. On an afternoon bike path ride with the lady & dog, I convinced her to head down to 194 Bodo Drive for a little homecoming.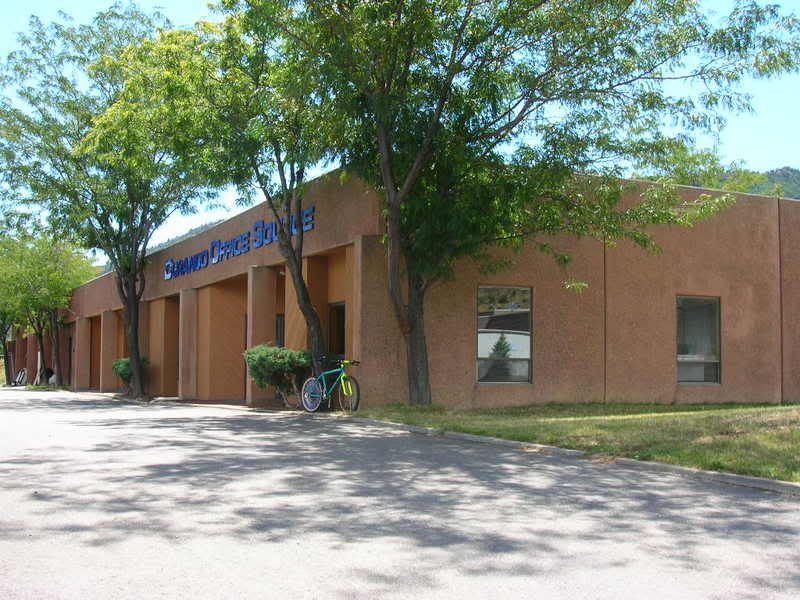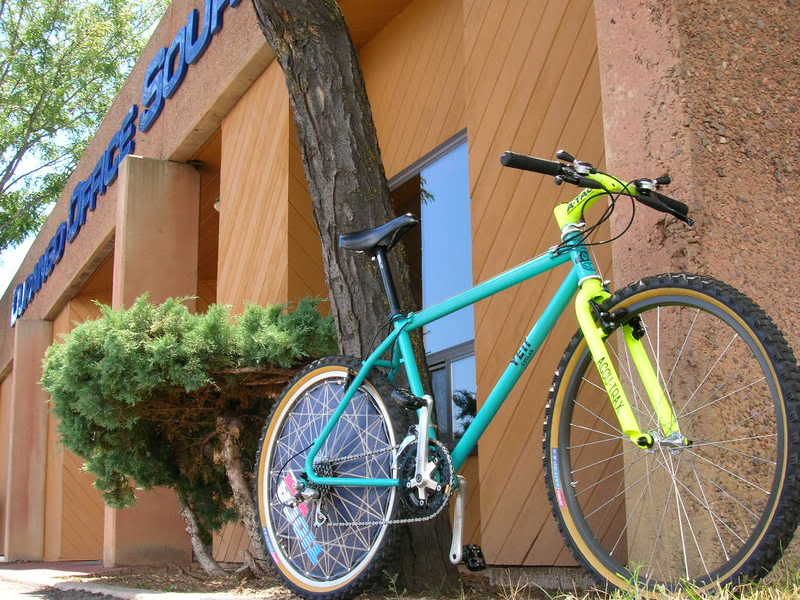 Amazingly, after 9 years, there's still a sticker in the window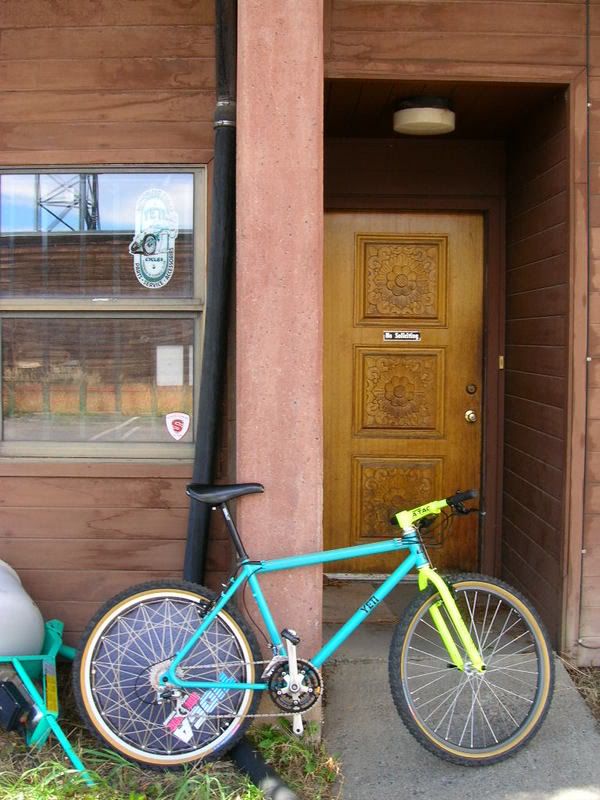 Its not without it faults:
-I was pretty disappointed when my line on a pair of black grafton cranks fell through. The FC-M730s match the build though
-I wasn't planning on using the original bar as it's pretty faded, but I havent gotten my hands on a suitable replacement. Melvin, didn't you have one?
-The front cable hanger situation is functional, but not optimal.
-The grips arent retro. Thats how I roll.
-The forks are missing the answer/yeti logo decal. Any help?
-The headtube decal is off. Cant seem to replicate the white/blue
-I'm missing three step-down ferrules. Oh well
-I'm missing the front mech roller on the seat tube. The setup now works fine.
-No black Ringle skewers. Sigh.
-Seat collar
Special thanks to MWR from MTBR for the decals.
I can say without any uncertainty this is the coolest bike I've ever owned.
It wont get ridden. It's for racing only
Builder's remorse? A bit.
Strike a pose: