I have been steadily accumulating bits noe for the build, and with the latest Logic chainset arriving this morning (thanks Sith!) thought I would update the thread.
Instead of going down my favoured 'as catalogue' build I have decided to try and slightly 'bling' up the look a bit. This mainly means Syncros post and bars I guess but also some nice Mavic 'Citrus' wheels. I am not completely swung in their favour but they are growing on me and I am actually starting to like the look of them on the frame. I think the decals kind of help as obviously the orange/yellow fork is always going to be hard to put anything against.
Rest of the build will be XT STI's 7 speed, some real nice XT cantis, front and rear mech. I have two stems on route from Canada - a black Ritchey and a black Rocky Mountain - so will see what works best. Gonna be all black cables, WTB skewers, and a lovely Flite to finish off.
We'll see how it all looks together but for now a few (quick) pics (tyres are on for show only and will be replaced with nicer ones when build complete)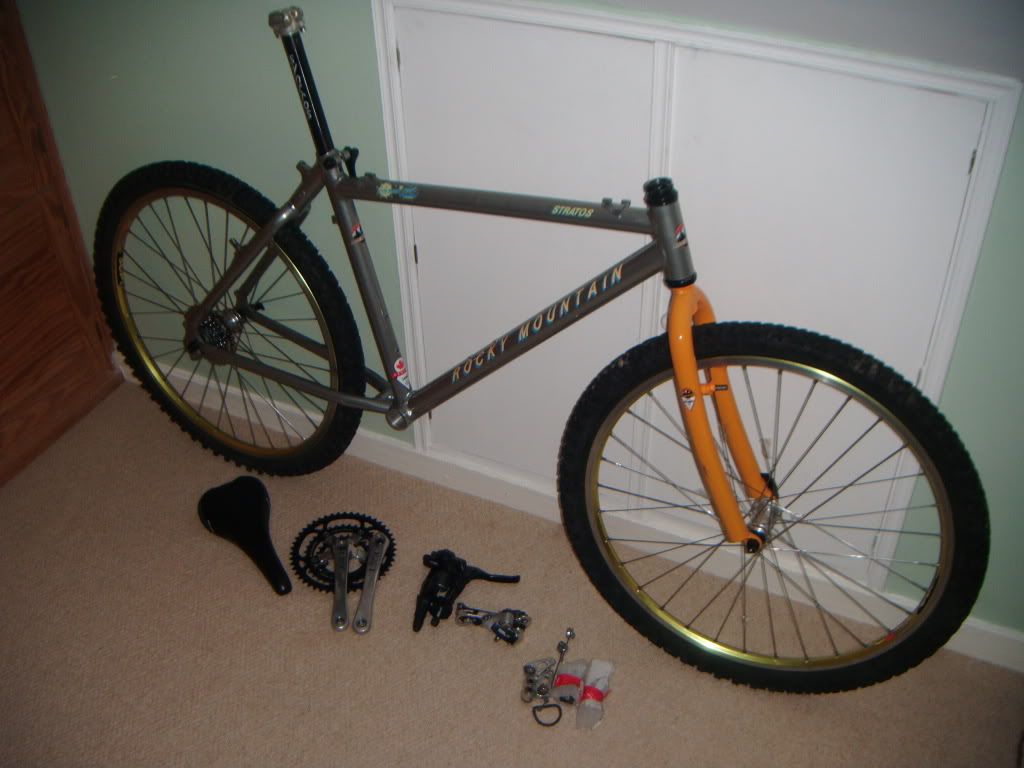 _________________
Road:
'79 Gazelle AA Champion Mondial , '79 Koga Myata Gents Luxe-S, '83 Raleigh Gran Sport
'92 Razesa
MTB:
'85 Claud Butler Canyon, '89 Giant Super Sierra, '92 Rocky Mountain Stratos