Remember the forks?
Now the forks looked like this: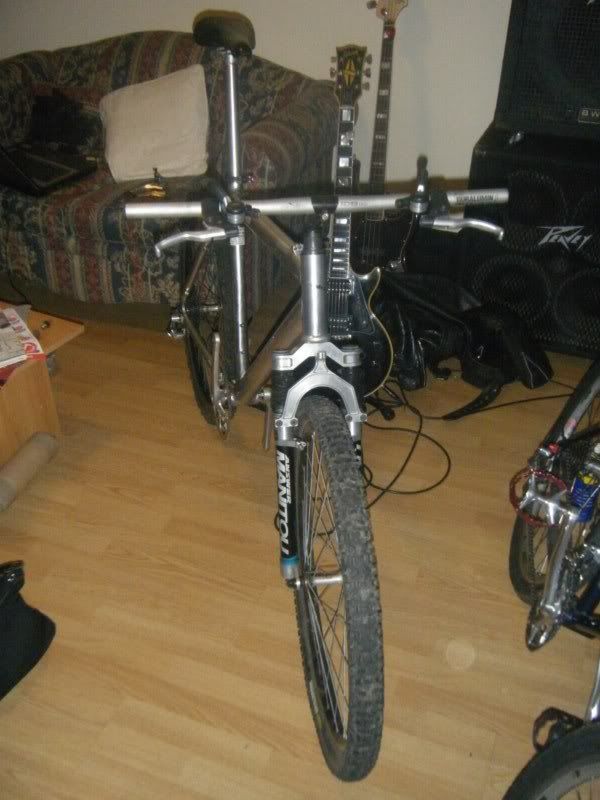 Well I'm waiting on lots of stuff...
Fork elastomers included, so I thought I'd busy myself with stripping the frame (which is now done)
- But not mirror polished yet!
And while the Nitromors was doing it's thing I decided on I'd tidy up the outsides of the forks
So I began by stripping them again, but as I was cleaning the outsides I'd do a total strip
All went smoothly until I attempted to undo the last fork brace bolt
This stuff is 10.9 high tensile steel but the head just rounded right out
- They are done up incredibly tight
Bugger! bit of a pain as it is countersunk, so I got out my old trusty old drill
And drilled
Beat the bugger as you can see. Once the head was split this relieved the compression and I was able to wedge a screw drive it there and get it out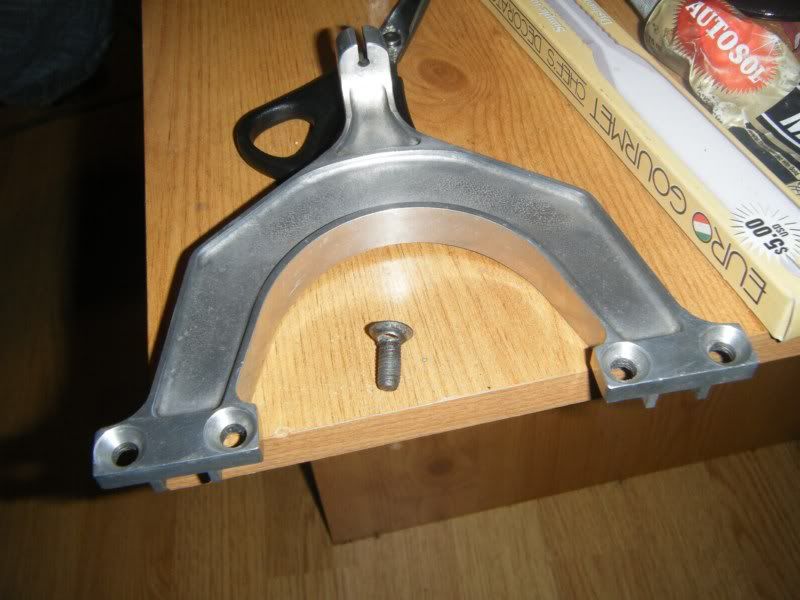 Now I had a drill in my hand and a cunning plan formulated...
I figured I'd put some aero slotting into that fork brace
So I roughed out some holes with the drill, then tidied these up with a selection of files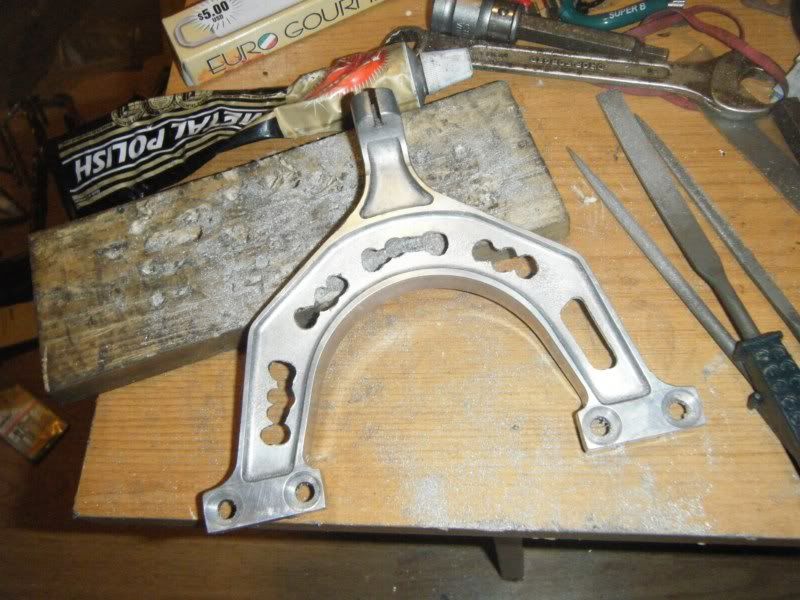 Long story short here's the finished result: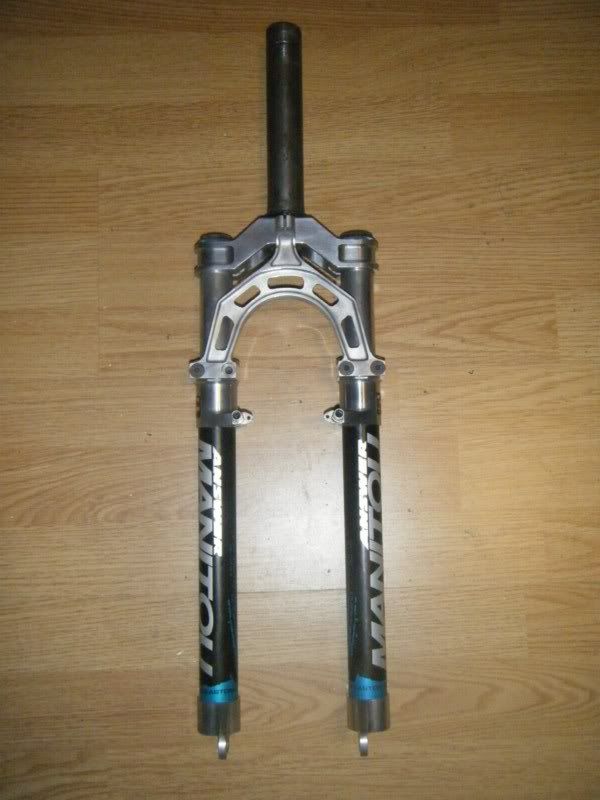 To be honest I'm really chuffed with the results!
_________________
'89 Specialized Stumpjumper Team
- '8? Klein Mountain Klein (WiP) - '89 Puegeot Scorpion 531 -
'90 Look Mi80
- '91 Britsh Eagle something or other XT
- '92 Specilaized Hardrock -
'93 Saracen Race Elite
- '93 Specialized Stumpjumper (stolen!) - '94 GT Zaskar LE Frame sold on RB - '95 Univega Alpina 508 XT - '97 Cannonadale Super V 1000 Freeride - '97 Cannondale M900