I decided to revisit this build with the cast off Ritchey bars from my Klein build
I also did a bit of stem shopping and came across a really nice CT 1 1/4" being offered by GTSteve, it was trade bait, but Steve flogged it to me
Cool!
So off with the Club Roost/Zoom set up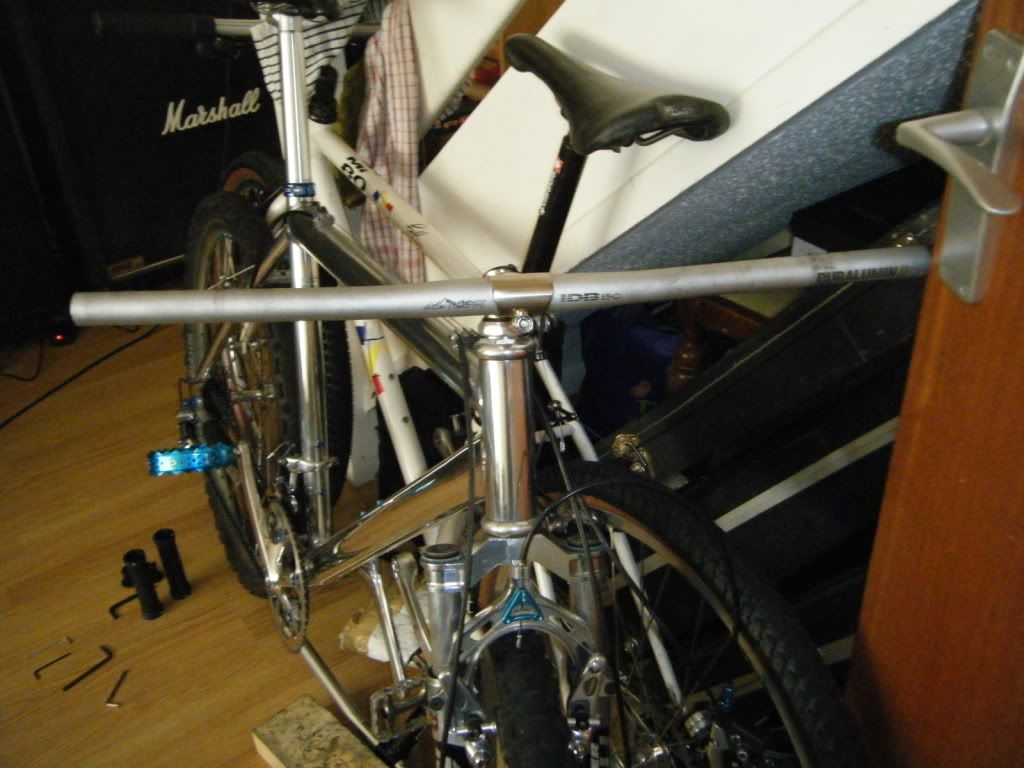 and on with the Control Tech/Ritchey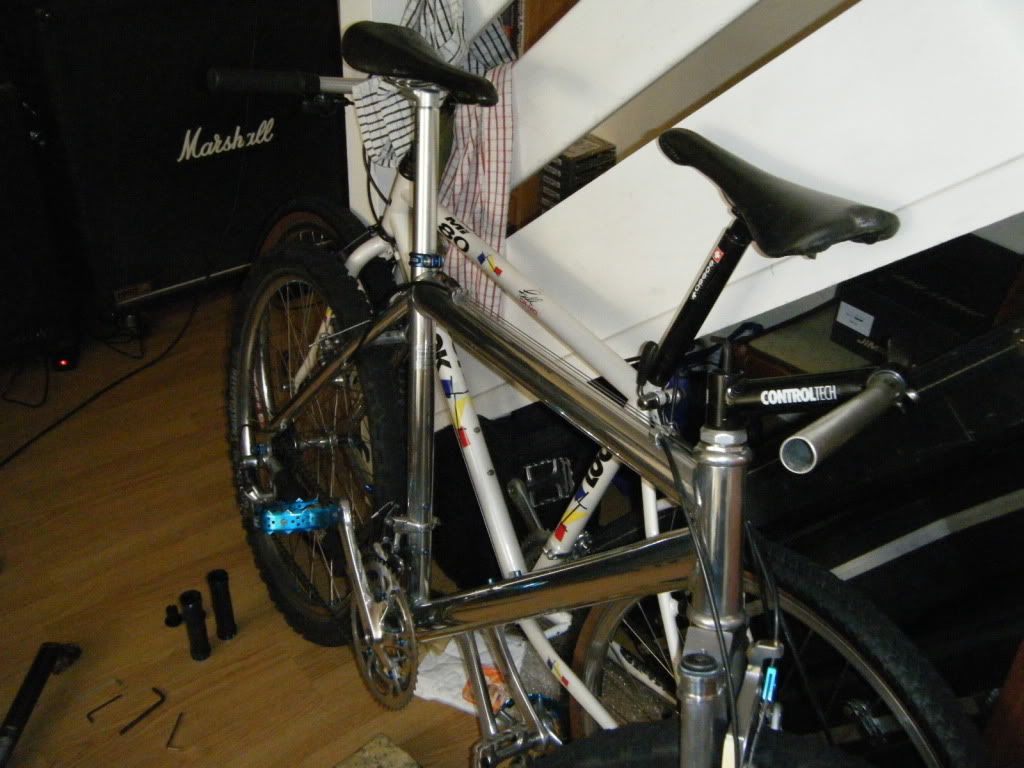 As usual did a little compare the Control Tech/Ritchey stuff weighs 14oz / 400 grams combined
The other stuff... A little more...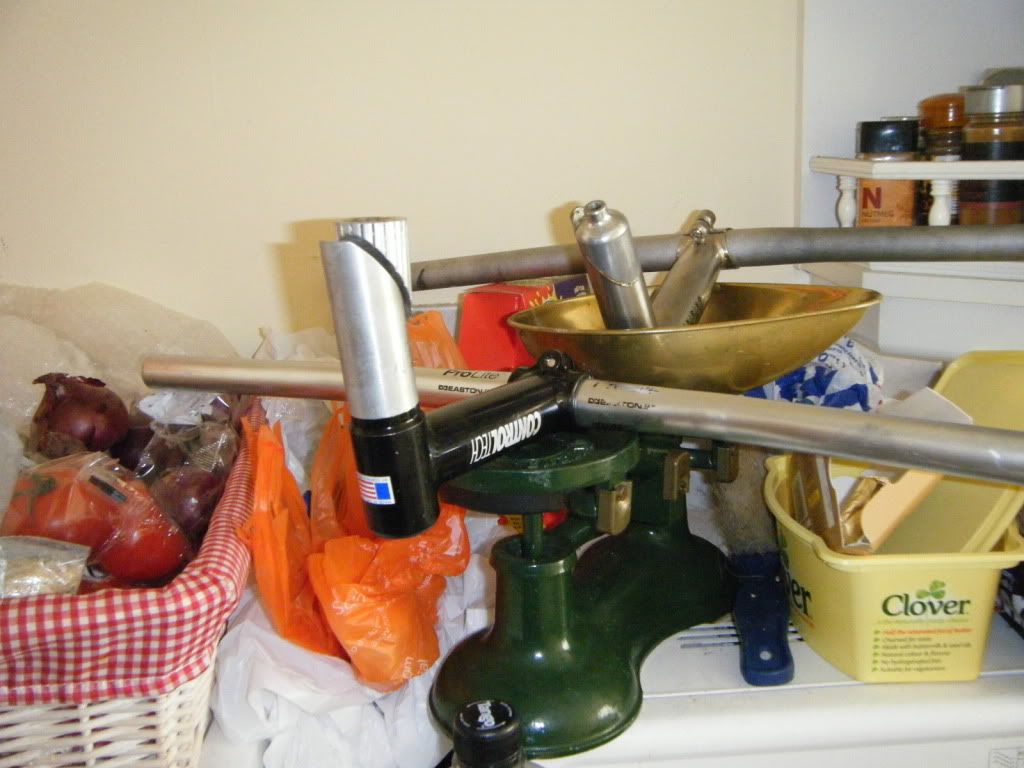 However the new setup didn't work at all with a shiny seat post!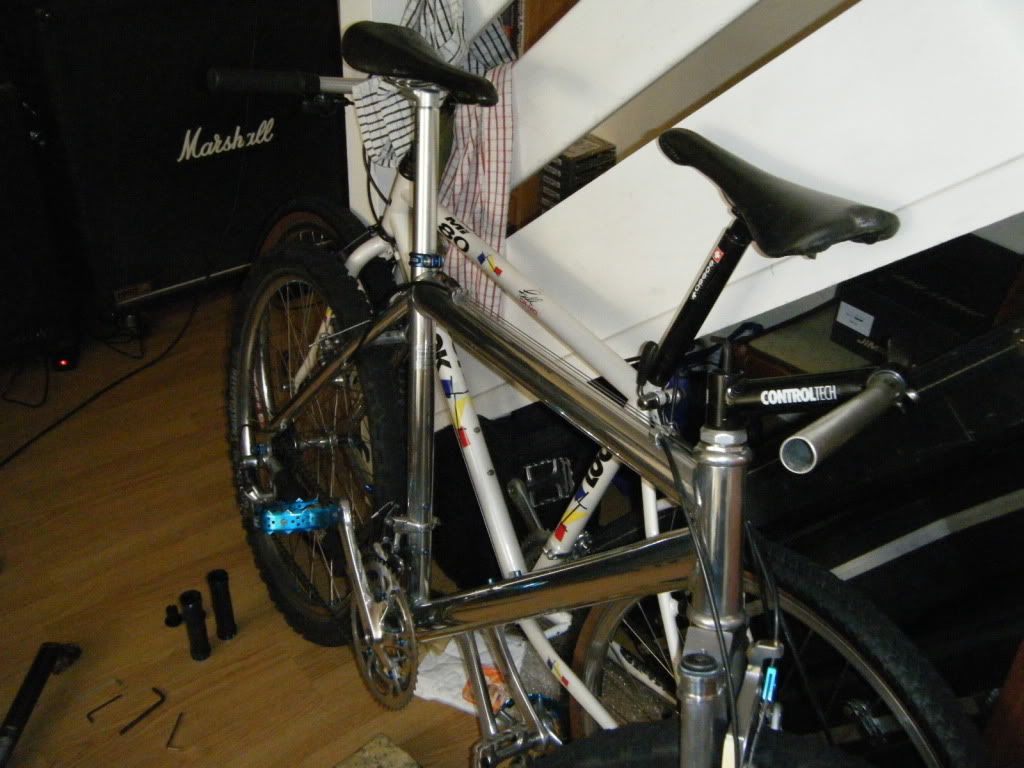 So I dug out a black one, happily this is also lighter than the one I was using, But needed tidying, easy job
Anyway I won't bore you with every detail here's a twilight shot: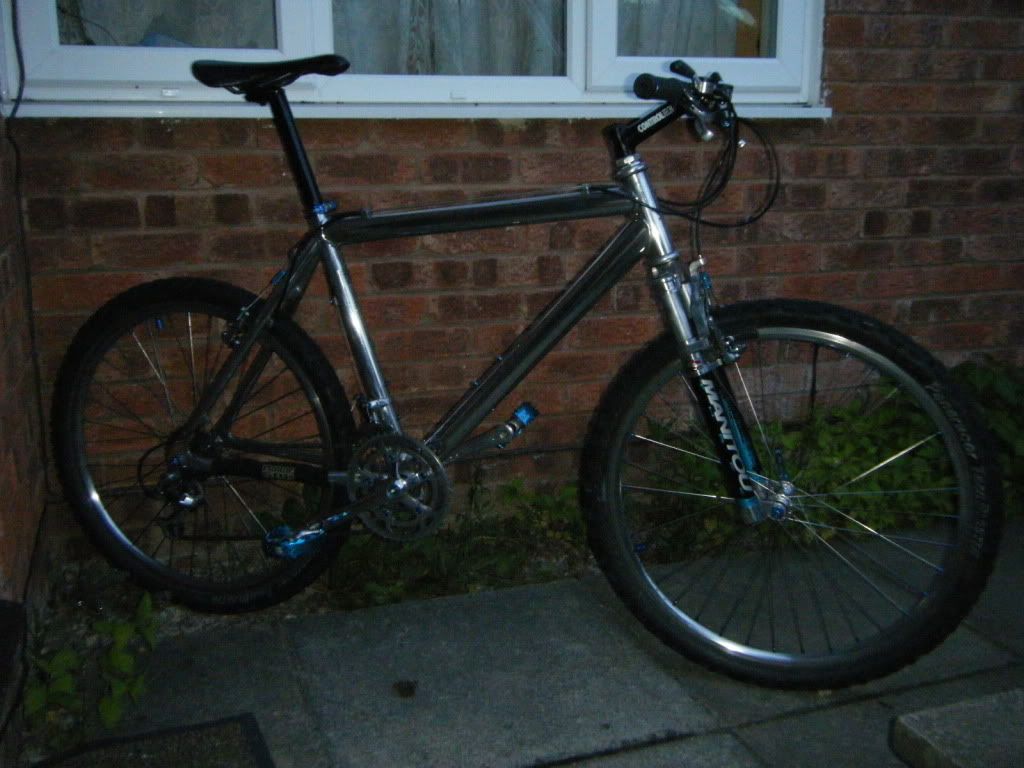 I hated it initially, but now I'm 50/50 on it, I'll ride it tomorrow...
_________________
'89 Specialized Stumpjumper Team
- '8? Klein Mountain Klein (WiP) - '89 Puegeot Scorpion 531 -
'90 Look Mi80
- '91 Britsh Eagle something or other XT
- '92 Specilaized Hardrock -
'93 Saracen Race Elite
- '93 Specialized Stumpjumper (stolen!) - '94 GT Zaskar LE Frame sold on RB - '95 Univega Alpina 508 XT - '97 Cannonadale Super V 1000 Freeride - '97 Cannondale M900