Some of you have probably seen this one before: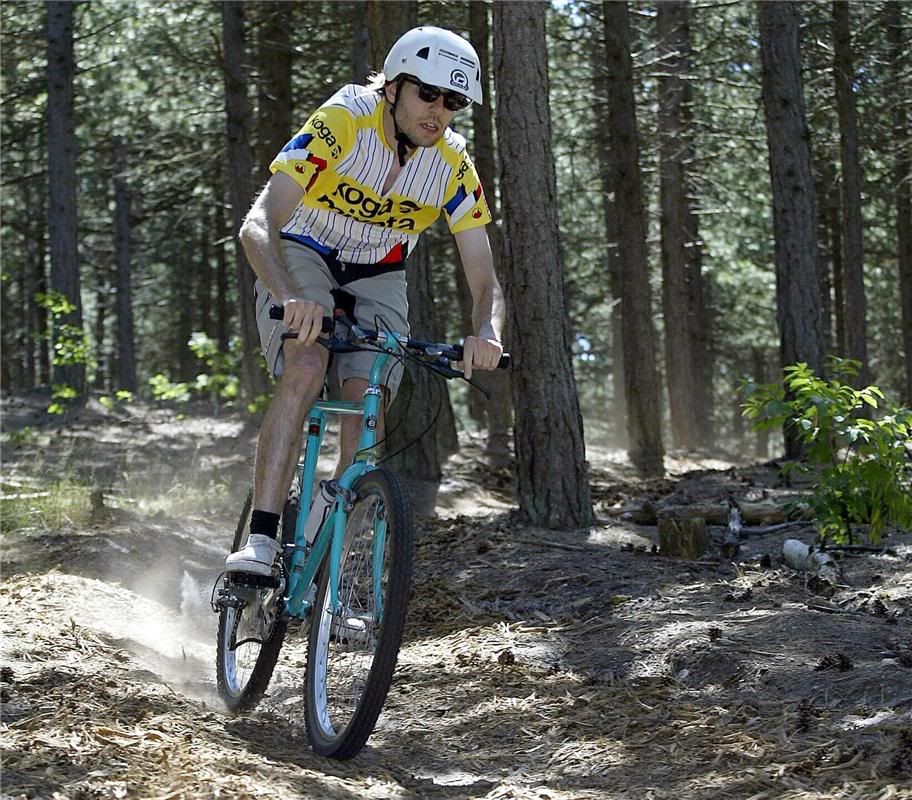 1988 Koga Miyata ValleyRunner. I do ride it off road regularly. I only yesterday finished the bike that is likely to be ridden more in future. It has a pretty similar frame, but it also has high tech features like HyperGlide.
It is a 1989 Koga Miyata TerraRunner. Complete Deore, TrueTemper bar, black chrome Tioga Mountaineer stem, Strong post, Panaracer DH Magics...
I completely rebuilt it. I removed the orignal balls in ring from the bb and headset. Originally there are only 9 balls in each side of the bb. Without the ring there are now moving 11 freely on each side. Same for the headset: Originally 2x 20, now 2x 24. A 20% increase! I used Motorex grease from Switzerland. No need to look after the bearings the upcoming yrs. The headset is the one with partially rubber cups btw. I think that was for 1989 only.
Inside the frame I sprayed FluidFilm AS-R. About the best rust prevention you can get for a bicycle.
In fact I now have a pretty much near new bike. Took me some hours to rebuilt everything, but the bike itself costed me nothing, as it was given away free.
Several more pics:
Built with Miyatas own tubing. 3ple butted and with spirals at the ends. On the frame: It is not really that there is much detailling that is a delight for the eye. It is a functional frame with eyelets and even a mount for the dynamo. What is there, is neatly made.
I haven't weighted it, but I think the bikes weighs somewhere between 12-13kg. The TrueTemper/Tioga combo is not particularly light and also the tyres contribute substantially. I have had the fork in my hand and it felt not heavy.
I for sure will ride it often the upcoming time.