I did finally take her out for a ride
It was a few weeks back now and I just remembered I was sent some pics.
and as usual for me it was finished just before the ride, in fact I think this was actually finished in the car park before the ride
It rode well, better than I was expecting, not sure I would like it with shorter forks. Oddly comfy... well up until there were bump on the path.
And what better way to treat some nice amberwalls other than dump them in the Humber Estuary.
Only a few mechanicals, like my pedal ripping out and making even a helicoil an impracticality, but riding one footed shows the benefits of spd's
The rear mech, due to the late final build, has a very loose complete jockey cage I hadn't noticed/forgotten about and so gear changes where interesting, made doubly worse by the utter crap budged '200' gripshift, I'll stick to 500/600 I think.
987's & 231CD are a crap compination and I'm sure there where a few other niggles, but hey ho all the more fun.
Pictures expertly taken by ChrisV40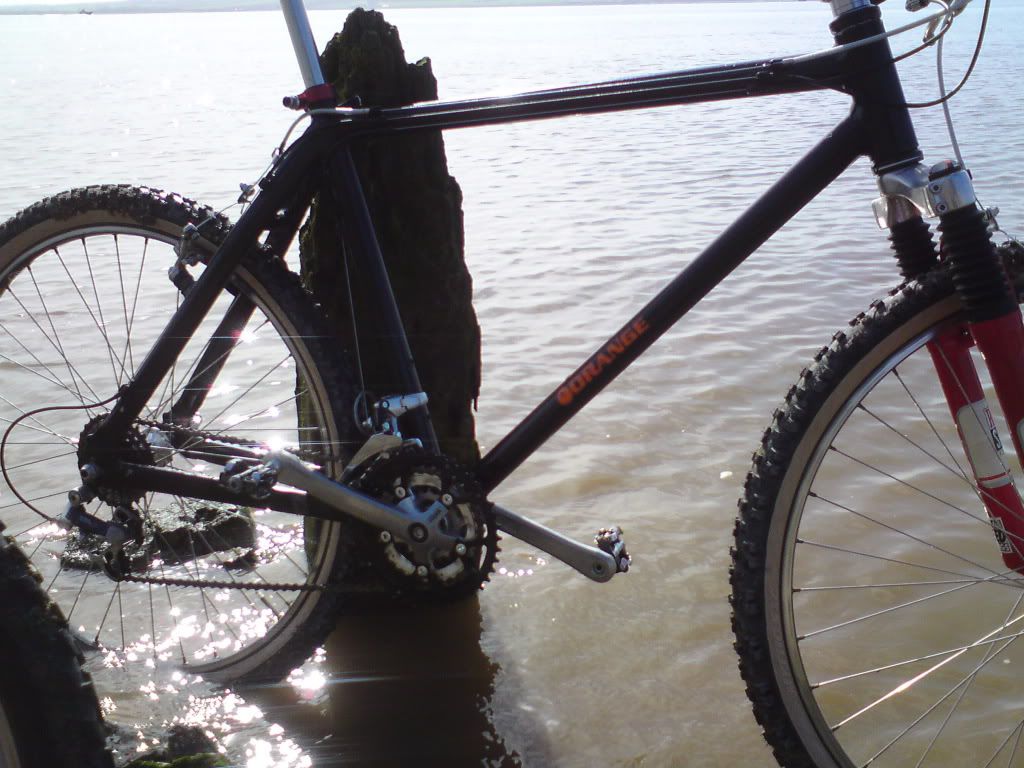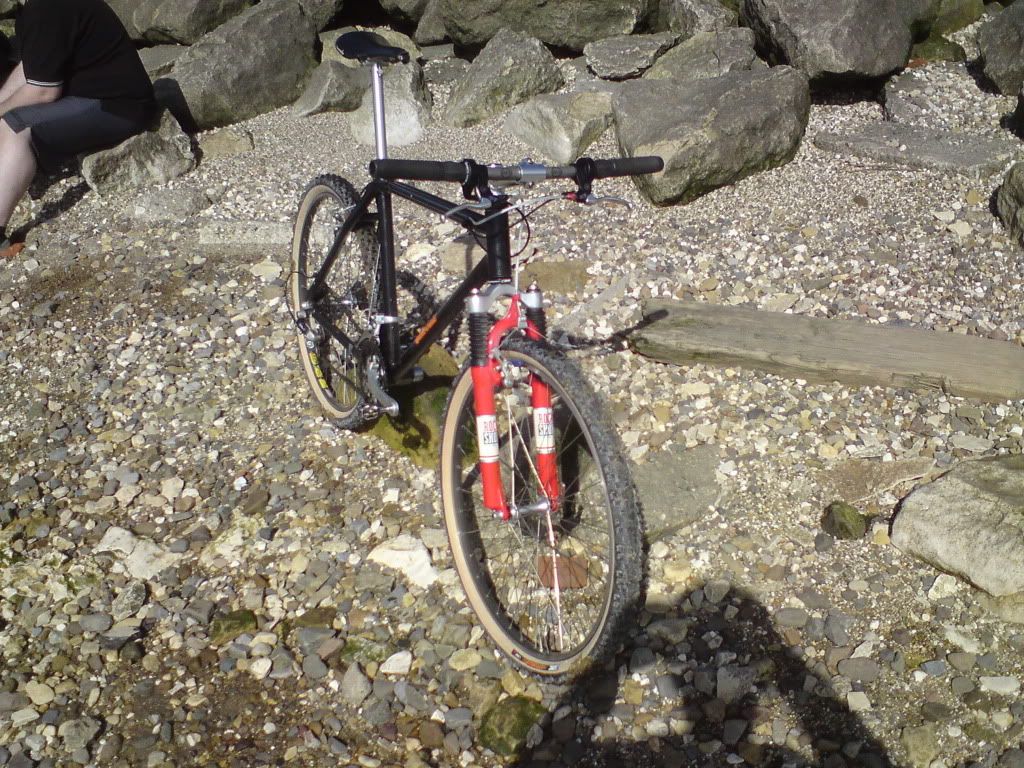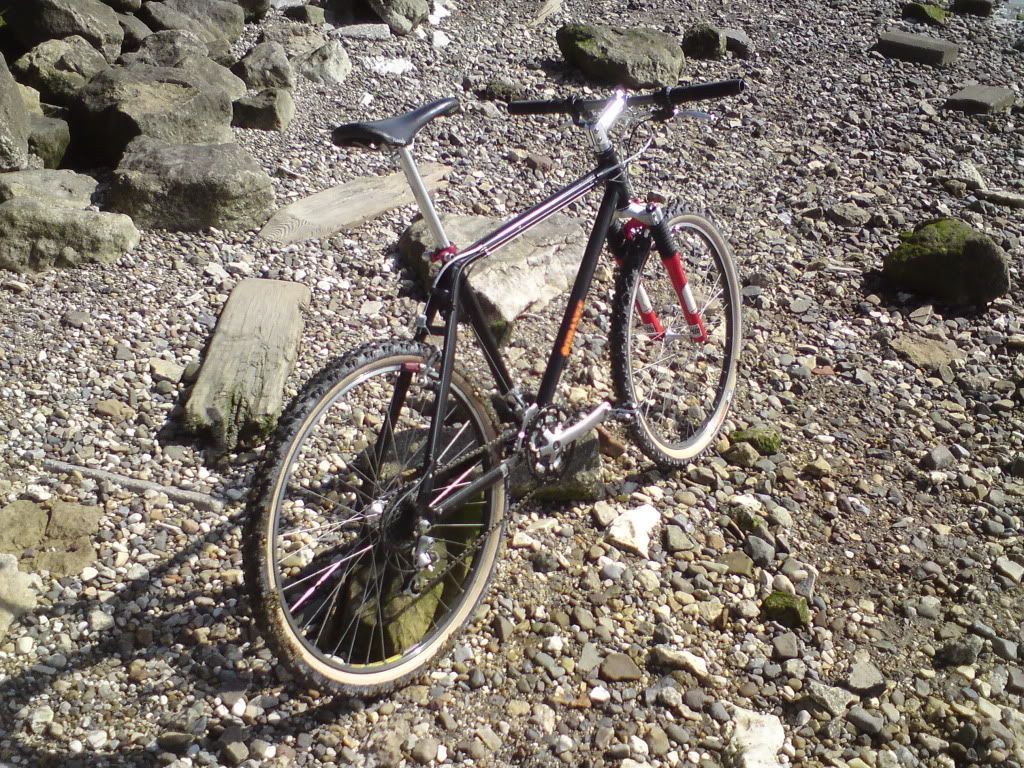 The proper way to fix a bike