My most recent project. Took delivery of this NOS ECS frame this week. No pics at the moment except for this brochure pic: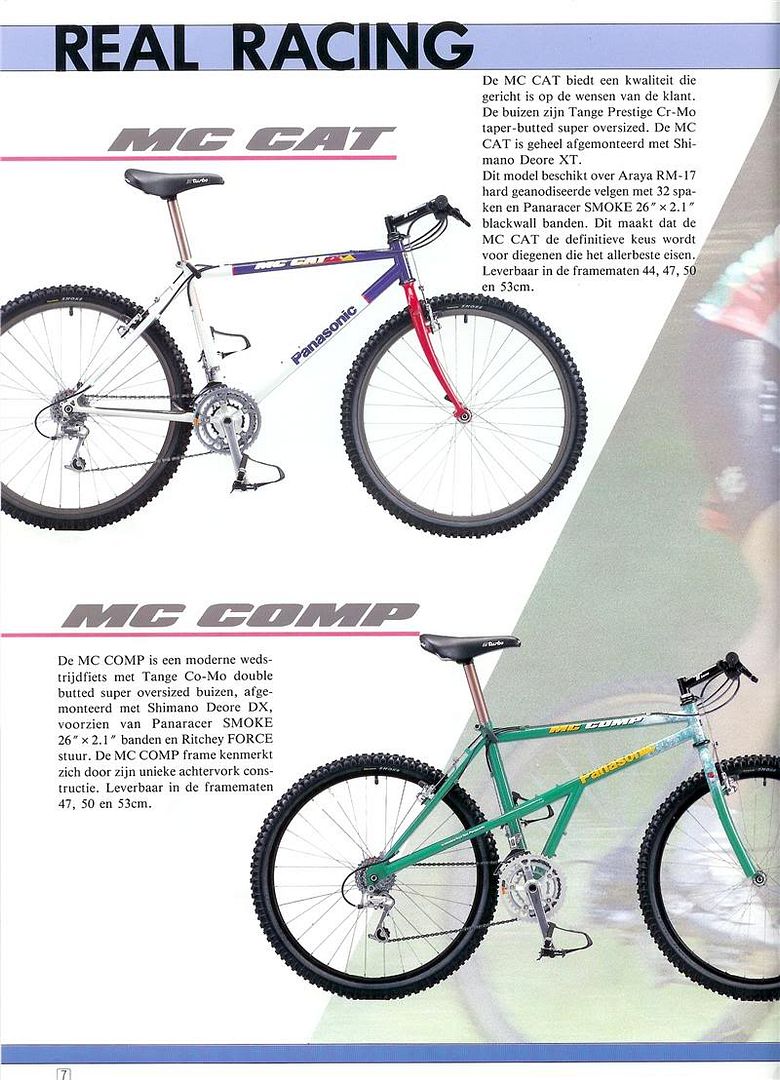 You can find the whole brochure in the mag scan section.
It is my second Pana. Bought my first, a 1990 MC4500, only a month ago.
I were really curious after the welding and overall finishing of the frame. I expected pretty nice stuff. My expectations are definately met. Nice welds, decals under clearcoat....
The German eBay seller claimed; "Stabiler Rahmen". Sure!! Stable it is! Light not. Just for fun I weighted the thing. 3180grams of Tange MTB OS tubing
Built to last.
Initially my aim was to built it 100% Japanese, but due to the excessive weight I considered another theme even more approptiate. New theme will be HARD CORE
Frame came without the fork pictured. Currently there is already a 1" NOS Switchblades installed in the 1-1/8" frame. For that reducers were needed, two parts my lbs luckily had. The headset is a again NOS XTR m900. I am thinking on all other components, but I will let you all know in this topic later.
To be continued
- Melvin
_________________
official OW
2
0
1
0
Concours de Elegance jury member
Enter Elev12K's candy store
For Sale:
☆ Vitus FCK9
☆ Koga Miyata Survivor