I have to bump this thread as I have 2-3 questions. I may have a 96 GT Psyclone 18inch incoming.
But first of all: you did a very nice build; Team Scream is a difficult colour,
Now some questions:
- GM, do you have an explantation why other 96 Psyclones have red decals (I prefer the white ones, like on the 93/94)?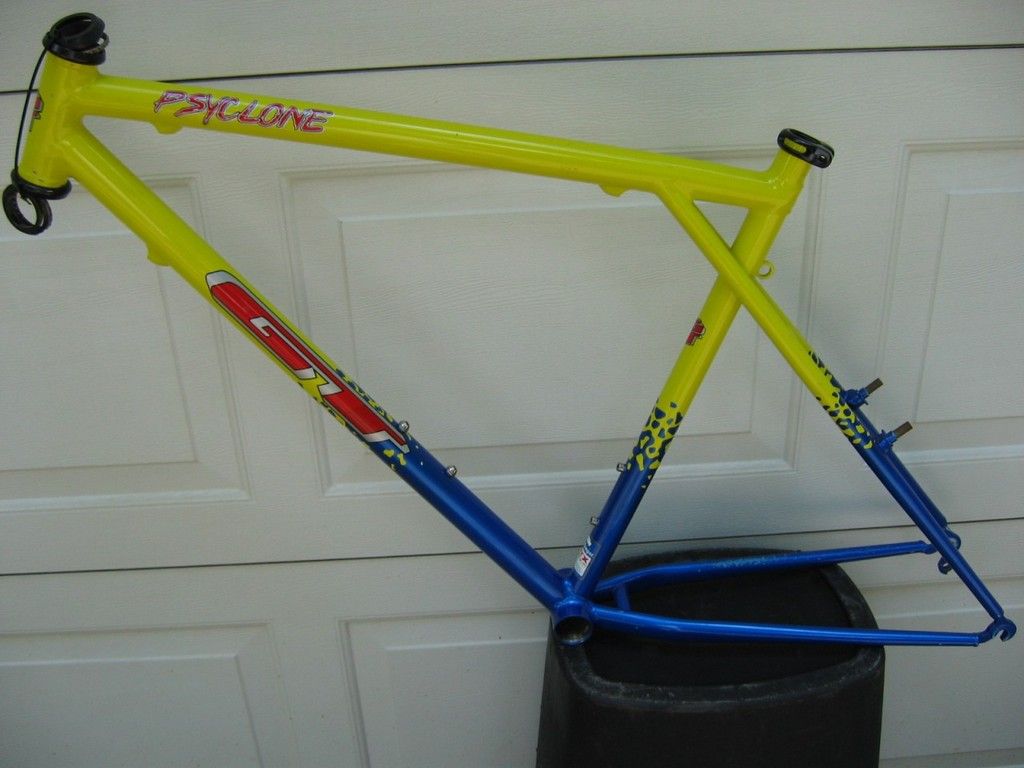 (C) davidbelize / mtb-news.de
- are the 96 frames already suspension corrected or will they still work with Bologna forks? Obviously they work with your frame?
- what diameter seatpost do they take?
- GM, do you have a Team Scream fork for me?
Thank you!