Ok, so not strictly retro, but getting there.
I helped along the retro feel with the build.
Frame fitted the bill perfectly. Skinny enough steel tubes, horizontal dropouts, V-brake only, and a bit rarer than On One and most other affordable single speed frames. Obviously from Ebay, possibly paid too much, but finally a frame that has reduced "need" for now.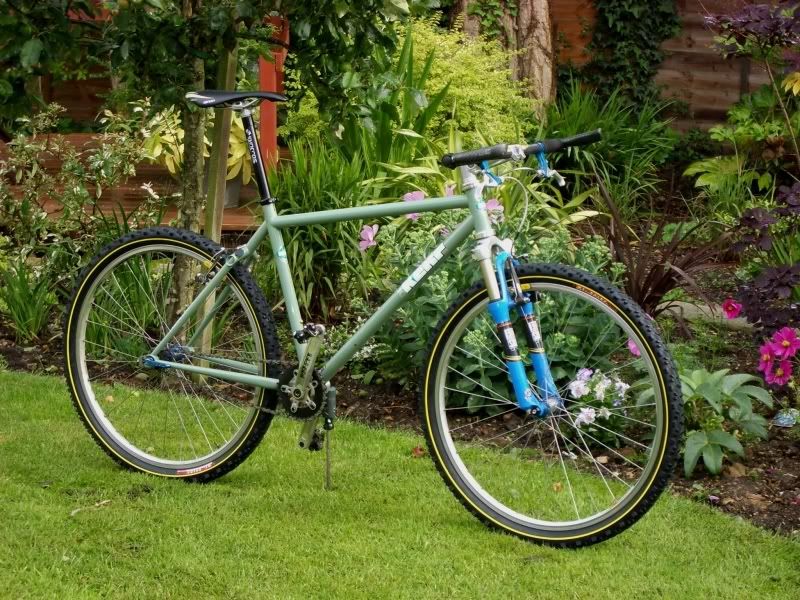 Had a few issues... but the only one that keeps on coming back is a creak. This creak can be blamed on the Race Face cranks somehow becoming loose on the Taperlock Ti bottom bracket. Tried most things that get listed on the web. Don't see any obvious cracks and the tapers look ok.
That said, once the weather clears up, a nice UN72 will silence things.