Finally! I just had a week off work and was able to get out on the bike and snap a few pics.
It's currently wearing Schwalbe City Jet tyres for some tarmac work, but I have some WTB Moto Raptor tyres ready for it (at £6 a tyre from CRC it seemed rude not to get a set!)
Pics...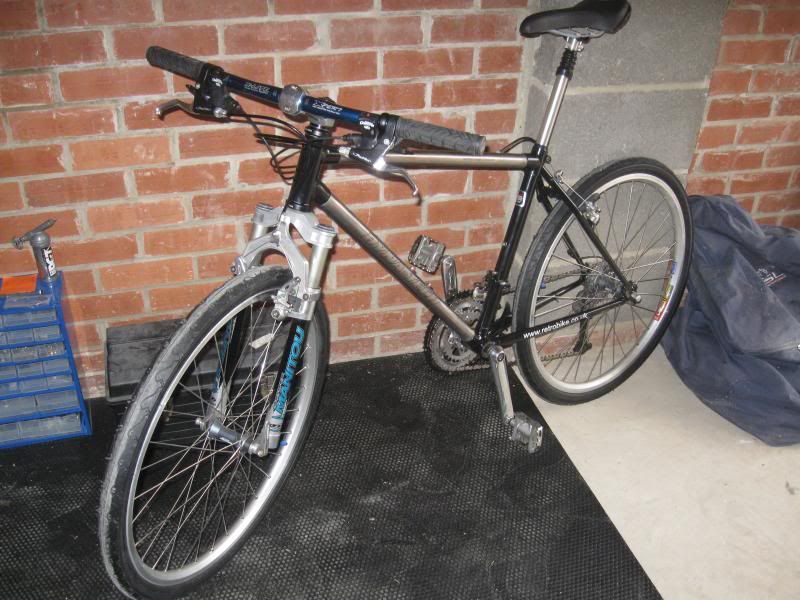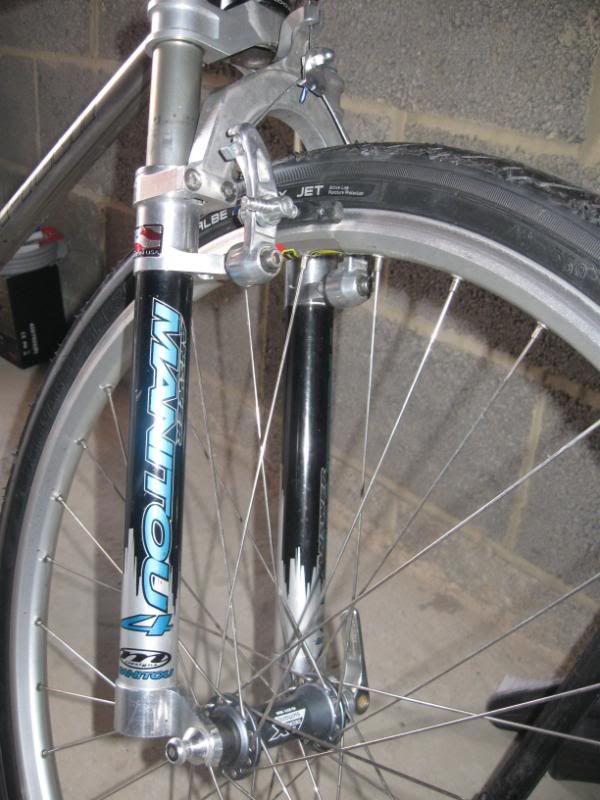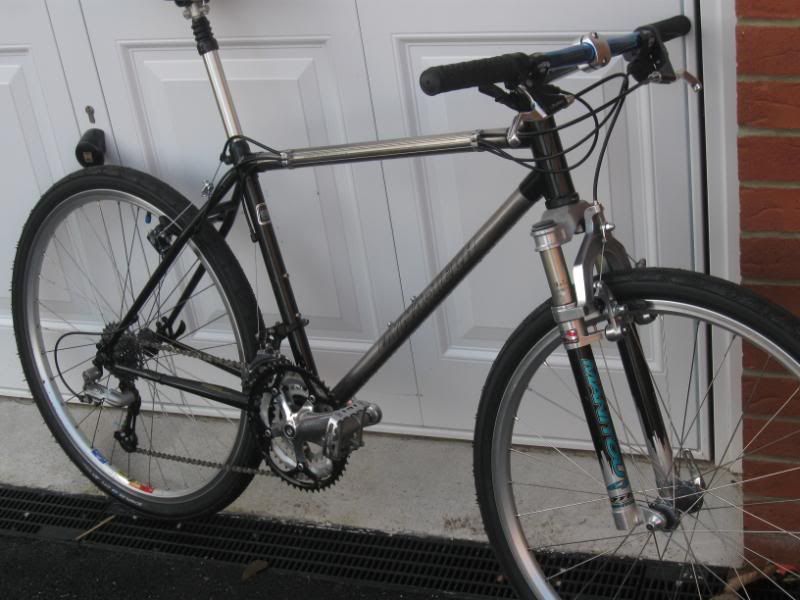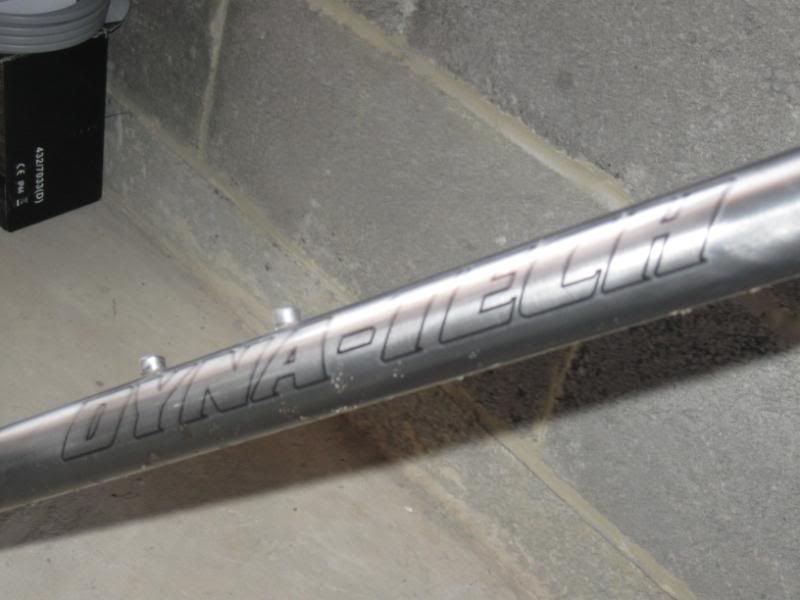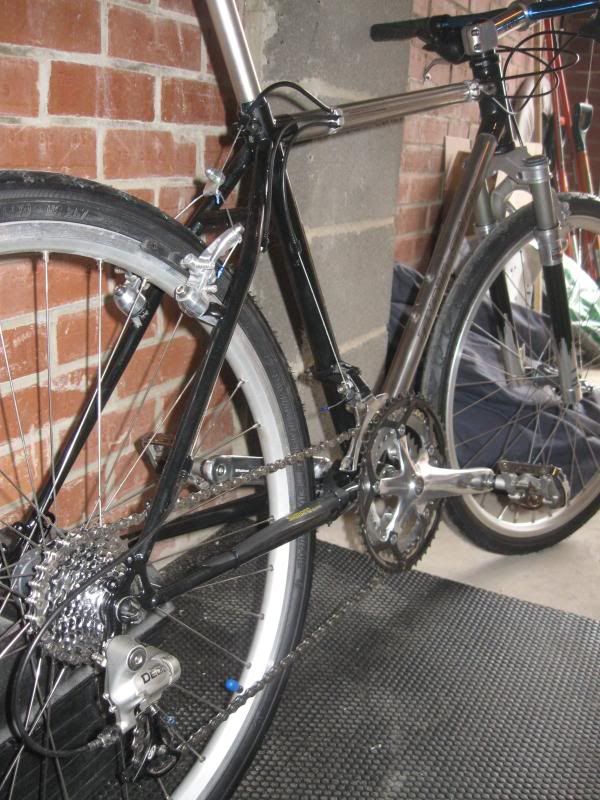 and the "money shot"...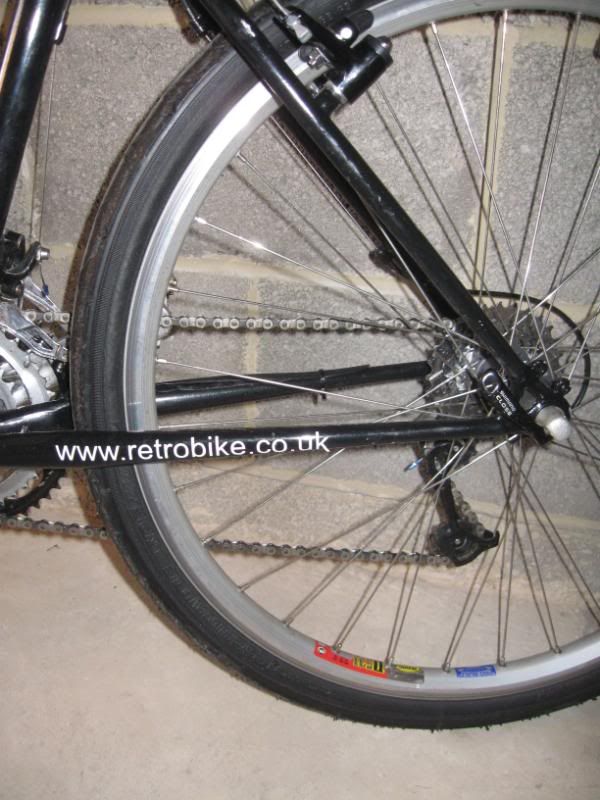 Specs... apologies for omissions/errors...
Frame:Raleigh Dyna-Tech, Ti Top & down tubes, cro-mo rear triangle.
Fork: Manitou 4
Headset: Kooka Kolor
Stem: RSP Alloy
Handlebar: X-Lite Xpert 6000 Alloy
Grips: Raleigh Kraton Grips
Brakes: Front: Shimano??? Rear: Suntour XC S
Brake Levers: X-Lite chicken stix
Shifters: Shimano Deore (9spd)
Front Derailleur: Shimano LX
Rear Derailleur: Shimano Deore (9spd)
Cassette: Shimano... 8spd
Chain: SRAM PC-971
Cranks: Truvativ Touro
Chainrings: 52-42-30
Bottom Bracket: Shimano UN51
Pedals: Shimano flat/spd???
Hub Skewers: Cheapo Ebay jobbies
Rims: Mavic D521 (Pro-Build by Raleigh??) eh?
Hubs:Shimano LX
Tyres: Schwalbe City Jet (26x1.5) / WTB Moto Raptor (26x2.1)
Saddle: Fizik (??)
Seatpost: USE Shockpost
Weight: No idea, but it's no lightweight
This bike is a "second" bike for me, and will be used for road use, shop/pub use, and off-road when the Proflex isn't around.
So far it's been all good, even had a few descents where I used the 52 tooth chainring
managing to hit 36mph (I think it's pure wind resistance holding me back tbh).
One thing bugs me though... the brakes seem crap, I don't know if it's just me being used to discs/V's or what, but the brakes aren't up to much tbh... are those Promax levers I have for V or canti brakes??? I have some X-Lite levers I'm going to try as I'm sure they are for canti brakes, so we will see.
Edited: 4/5/11