Here's my big project for the moment.
I bought this for £618 in February 1986 via Steve Devine at the Bristol shop.
After three paint jobs and 15 years in the shed, this is what is left: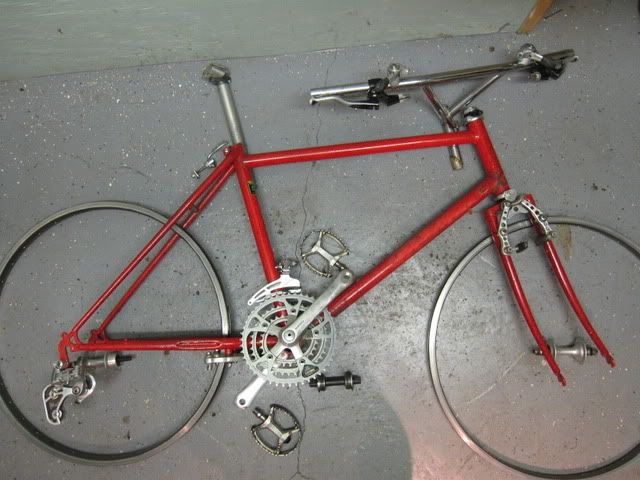 Twenty four years ago, it looked like this: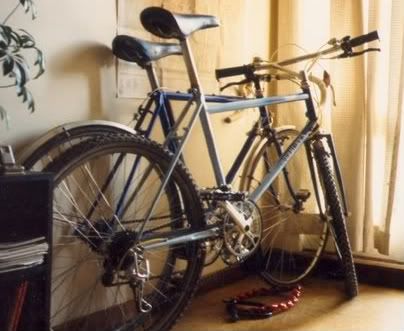 I'm looking to build it up first with the original parts I still have and some used parts, then respray, tranfers etc and NOS parts to make it gleaming again.
I'm not sticking religiously to the original spec, a mix of Suntour XC and Shimano Stagshead/600. Some of it was terrible, especially the Panaracer Ibex tyres and was swapped out pretty soon, but I'll stick with the Biopace chainset...
Originally the derailleurs were Shimano, but I'll be fitting Suntour XC to get as close to a groupset as possible. Here's the weird 3-pulley rear mech I've found...never seen one like that before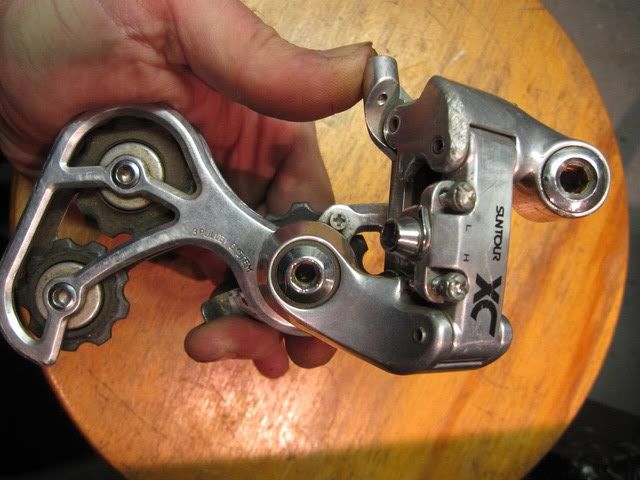 _________________
Dan Chambers/danson67
Pause, take a breath and ask yourself: "What would
Rast
amo
use
do?"
New in the quiver:
Danson Pinion P1.18 hardtail