hello all, ive just joined your forum today after reading through various articles and drooling ovr pics for te past few days.
i thought some of you may be interested to see one of my bikes.
its a kona a'ha which my brother got from new when he was working at the kona factory in the mid 90s,
as we have basically shared this from new it doesnt feel very retro!
i also have a few other gems i will share shortly but thought id introduce myself first.
excuse the dirt, until recently it was being used daily
thanks, beaver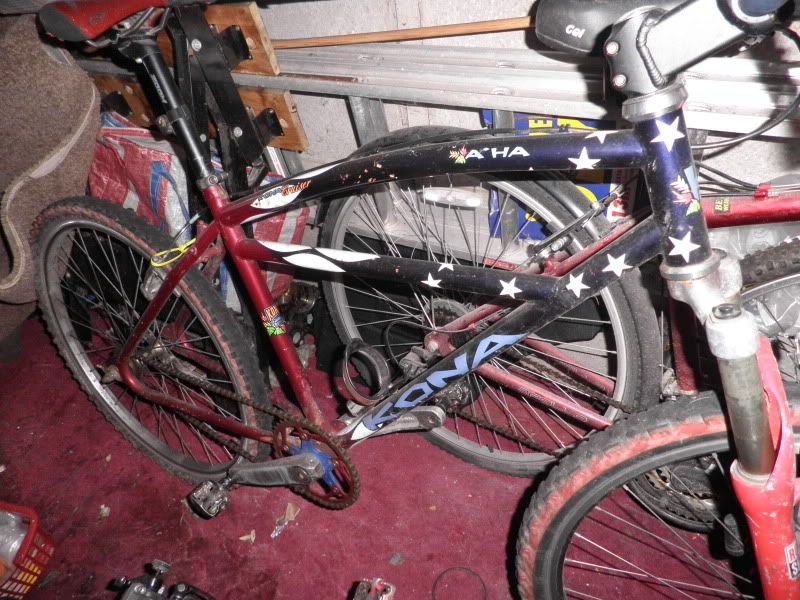 _________________
living the champagne lifestyle
on a lemonade wage.
my feedback:
http://www.retrobike.co.uk/forum/viewto ... ght=beaver
my car: