i forgot pics forst thing this morning, but by the time the rains came i'd thrown together this little Franken-Kona, as i was desperate to try it out.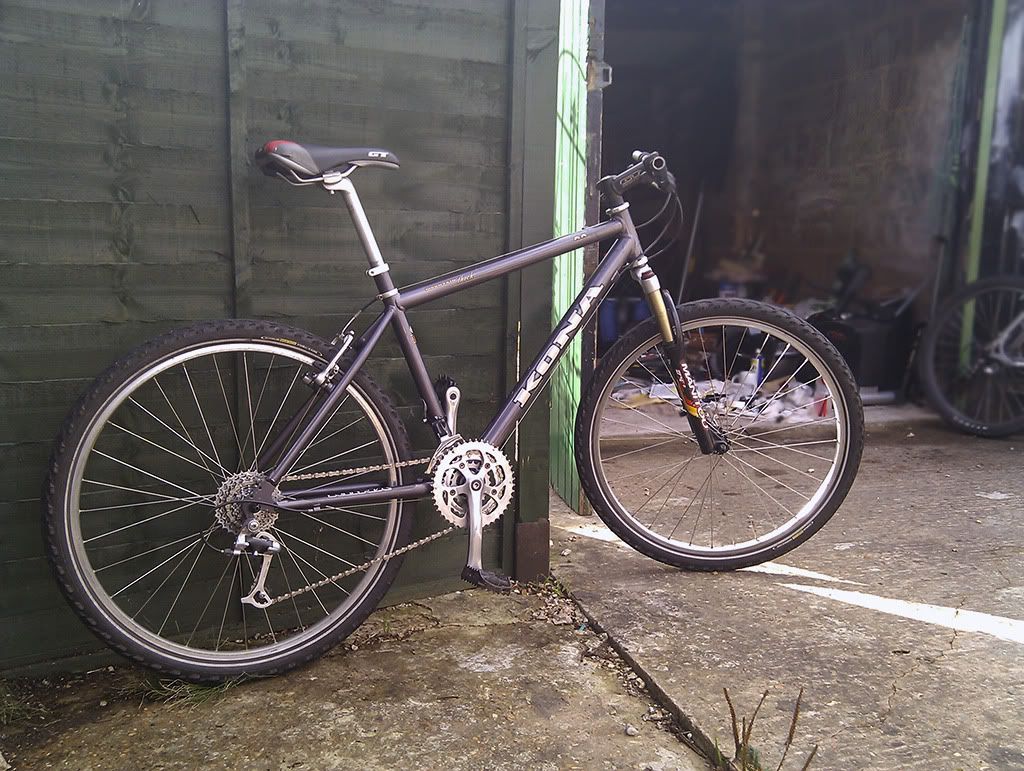 dear sweet lord it accelerates quick
A little trip to one of the LBS' this afternoon proved fortuitous as what i thought was a rash descision on some sweet orange brake cables turns out to be a bit of luck as they can double as gear cables. Once the magura's arrive i'll have some naughty cable-type bling
Forks are on their way from Nomad14.
Very
excited about those. Bit deflated about the saddle. Thought i'd found a place with one, but turns out what was supposed to be an early next week delivery is now early November...another two weeks to wait. argh. how will i know if the grips match !?!
did i mention i'm excited abot the forks?
one last piccy. couldn't resist this shot..a little epiphany, it seems she is "the one"
*cue glorious chorus*