Job done
IRC open side tyre is a good match in my opinion. The amber part is a bit wider than original Panaracer Ibex but its ok to me. The Muddy Fox and Courier stickers are made by Gil, thanks!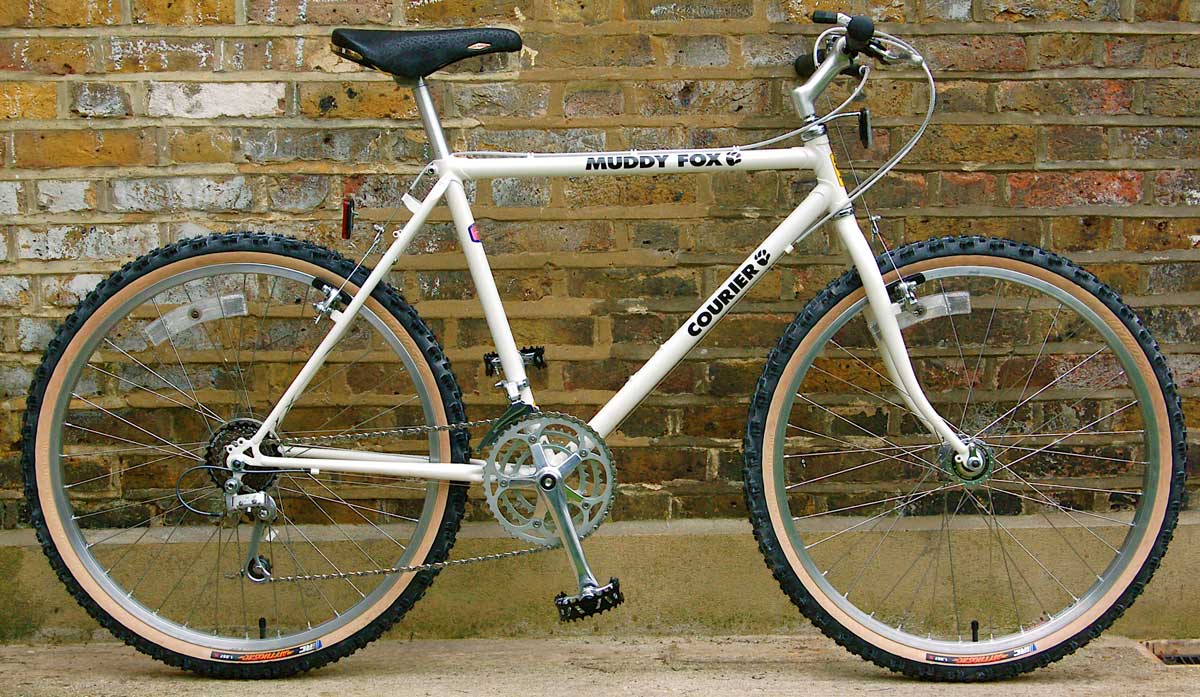 The brake outer wire are non original Clark in the same silver colour. Clark is mesh rather than spiral but the original Dia Compe ones are a bit too expensive with premium price. The brakes are hybrid of original 983 body with 981 parts and springs sourced from Canada. Shoes are non original. Saddle is Selle Italia Rolls - the original one in new condition is hard to come by hence the compromise but similar finish. Pillar is original with hair line finish by my hand and sand paper
The original seat binder is quick release type but the owner prefers conventional seat pin for practical reason.
Crank is original Sugino. There are some scratches so I decided to polish it up. The cap was missing and unjustifiably expensive so, again, compromise. The pedal is VP bmx pedal which is similar to the original one. Front mech is original. I really wanted to fit gold finished chain by Suntour or Shimano UG that turned out to be very difficult to find. I went with rather modern Shimano IG chain. It supposed to be not working with 6 speed but according to Sheldon there is no problem, and in fact it works very well with 6 speed index system.
Rims are a bit of headache as there are some pitting. Once I polished them out but couldn't remove the pitting as I wanted. I tried to paint in Aluminium paint and tried with scrap rim but the colour never match up! Tried to source the ones in better condition but this Araya octopus rims are dear in the US and coldn't afford them. In the end decided to finish with scotch brite hair/scratch line finish but turned out very nice. The nipples are DT alloys and the spokes are DT #14.
The two stickers on the rim are home made on adhesive vinyl sheet. Scan or trace the existing ones in Photoshop then printed with colour laser printer and finished with clear urethan lacquer. I have made Tange sticker with this method and looking pretty good.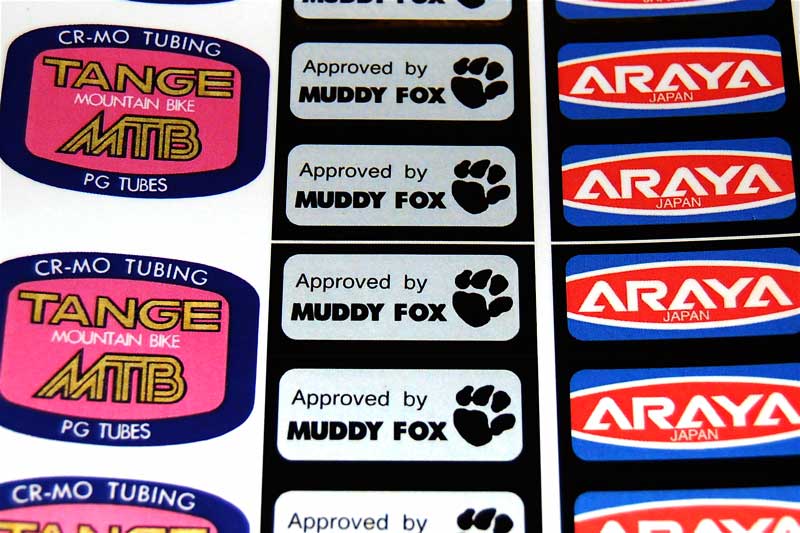 Our original Sanshin rear hub is damaged beyond repair and I couldn't find the same one at reasonable cost. I have found this large hub is actually made by Suzue for either fixed gear bike or BMX. Removed the original sticker from our hub with hair dryer and stick it on nicely. Shame with the extra thread on the left side but better than other alternatives in my opinion.
It was indeed rewarding to do this project and I really enjoyed it. I would appreciate if you guys could let me know what you think about it?
::EDIT:: Hub description