Latest update on the Bravado LE Team Scream jobbie... I've found a good match for the blue, but as yet haven't found a good dayglo yellow.
I must be a masochist as I've decided to individually mask each splatter bit to keep the right effect. It's taking a long time!
Have nearly don the seat tube section... which just leaves the down tube and both seat stays. See pics below -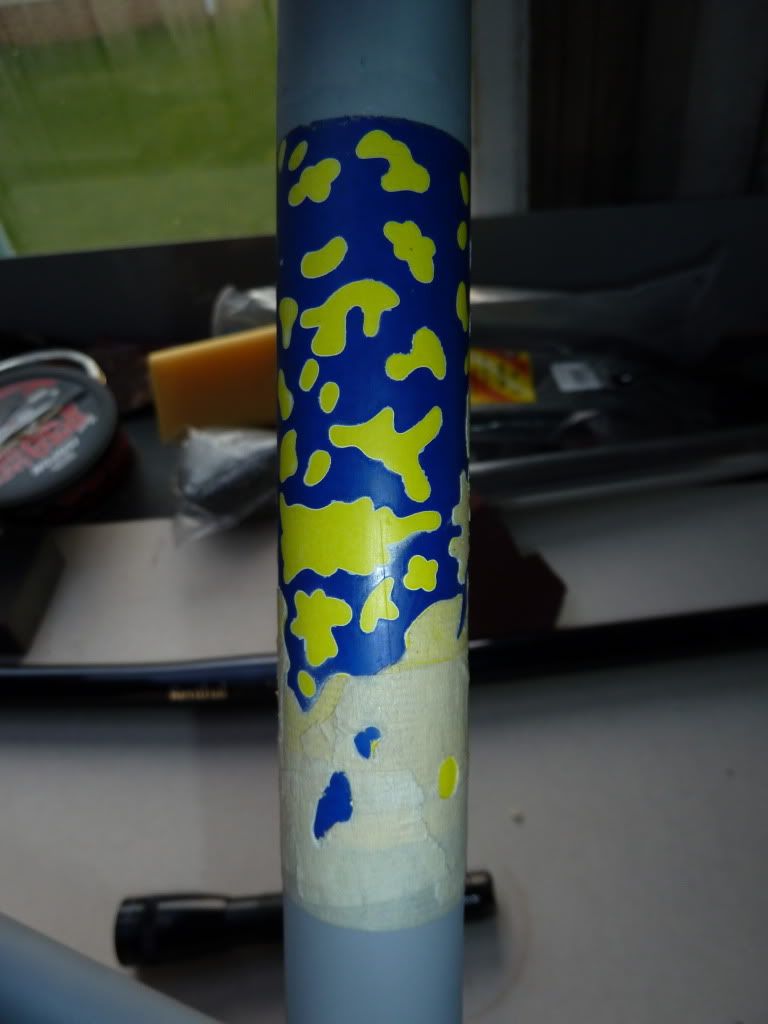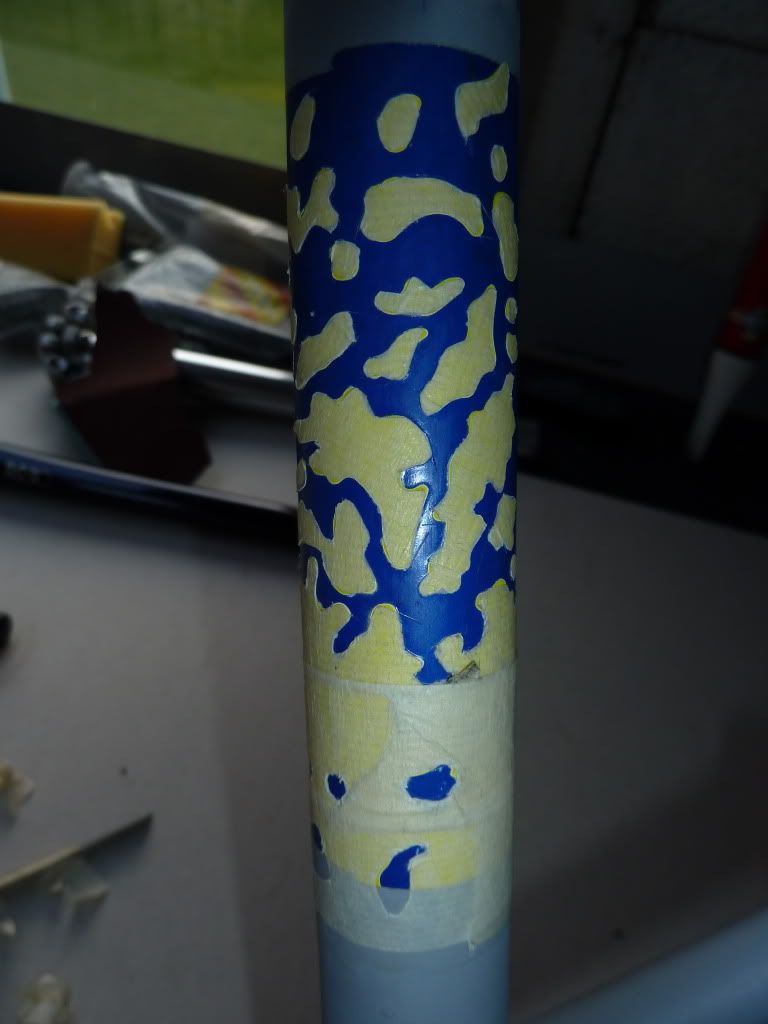 The pictures do show up every little fault and I'll ensure I tidy these before applying paint...
It has also dawned that i will have to do the reciprocal when the yellow needs painting...
In other good news, thanks to a bumper order from rojo... the LTS will be up and running by Monday
As ever any thoughts appreciated... particularly ones about my sanity

_________________
Back in the Dekerf Mountain Club - Hurrah! (1995)
Trek STP-300 (2001)
GT Zaskar (1992)
Dave Lloyd Tirant (Road) Paul Milnes X Bike (2013)