Right, after a busy couple of days the Bravado now looks like this - Bottom shot for your benefit Enid!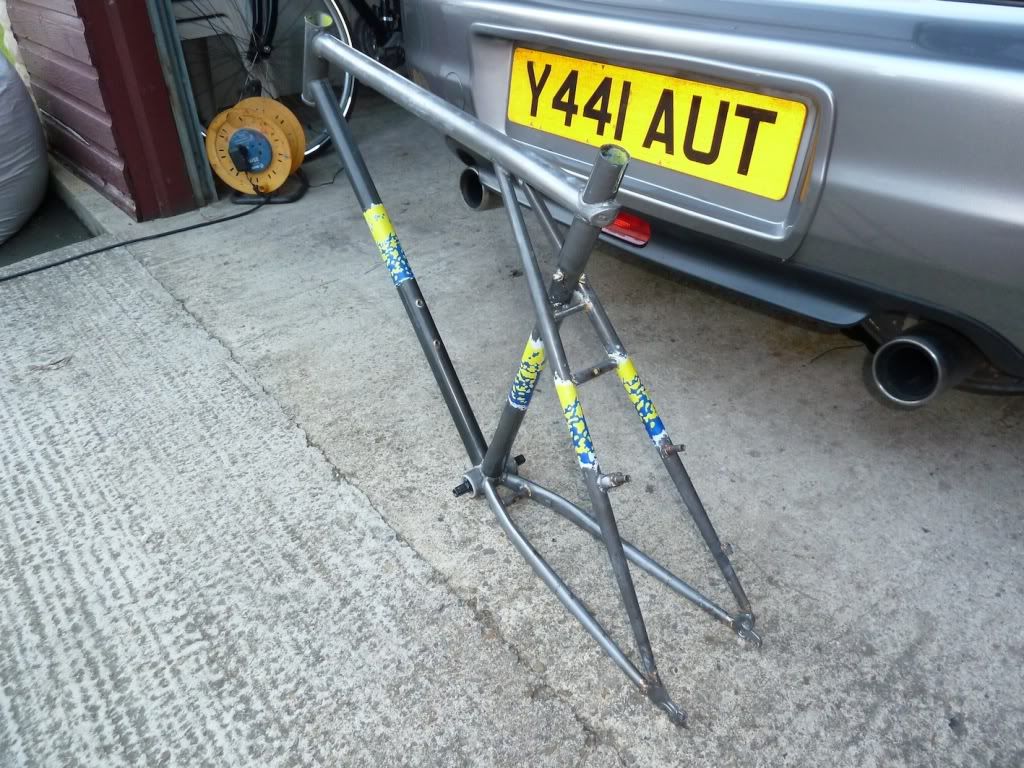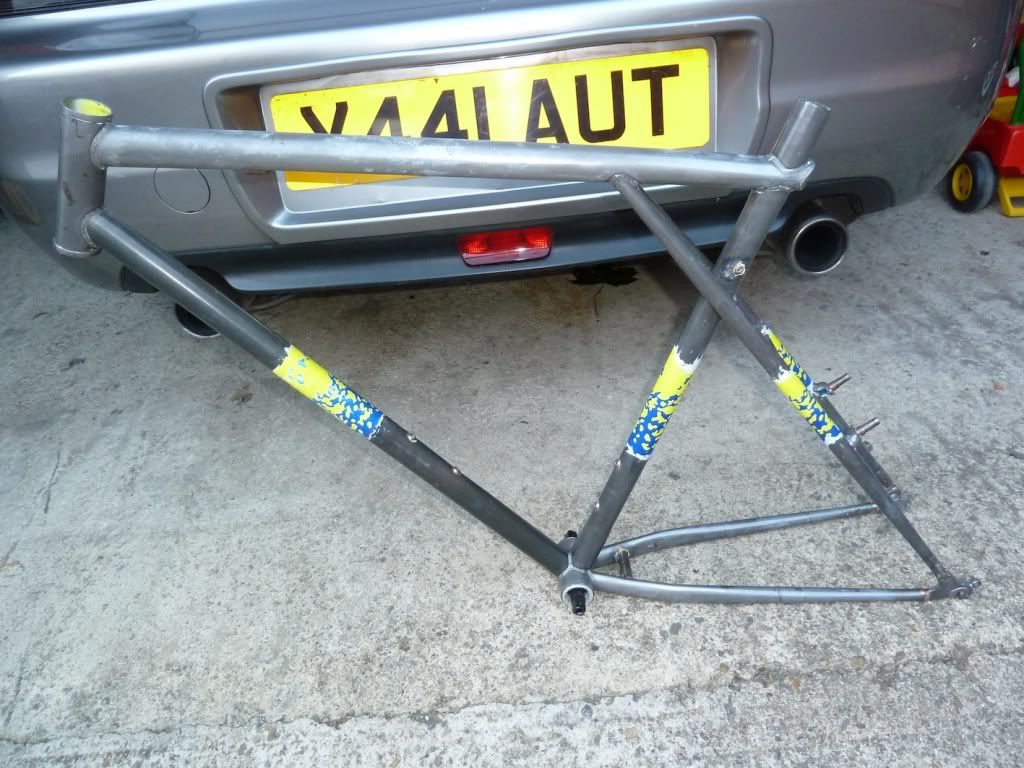 The more astute of you may have guessed that I have foregone the opportunity to do a patch job on the frame instead opting for the full blown resto.
My next problem is how to paint it. I've never painted a bike frame and would welcome either a link to an existing thread on painting techniques or any advice that anyone can give... first job will be to get some quality primer on it, then get Gil emailed about decals...
I'm not to worried about the team scream bits as my father paints model railway engines and it is remarkable what can be achieved with enamel paint and a fine sable brush. The hard bit will be blending the original paint to the new...
I'll update when I have made progress and finally wish me luck!

_________________
Back in the Dekerf Mountain Club - Hurrah! (1995)
Trek STP-300 (2001)
GT Zaskar (1992)
Dave Lloyd Tirant (Road) Paul Milnes X Bike (2013)