There's nowt wrong with white lads !!!
Bit of an update
Frustrated as hell trying to source some parts
Well in the end I went with a set of Crossmax SUP's front and rear. Avid Arch rivals are now sitting on the frame and managed to get hold of a 34.9 XTR front mech. Not to sure on the Avids yet may go for M950 Series V's
I'm still waiting for a new set of Middleburn Chainrings and Gold Chainring Bolts. I'm also waiting on some Gold Bolts for the frame Shock Pivot, Seat mounting points, Rear Mech and Brake Pivots. God, these were hard to source! C'mon Postie where the bloody hell are you!
All thats left is the cabling. I may go for gold braided but that may be a bit OTT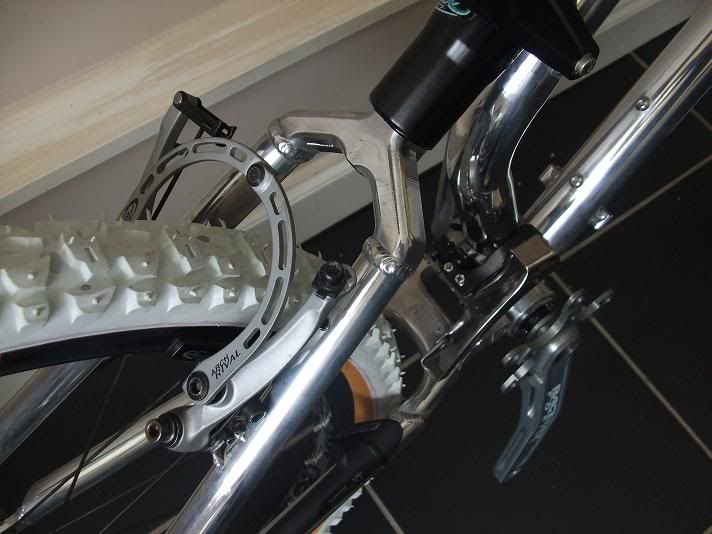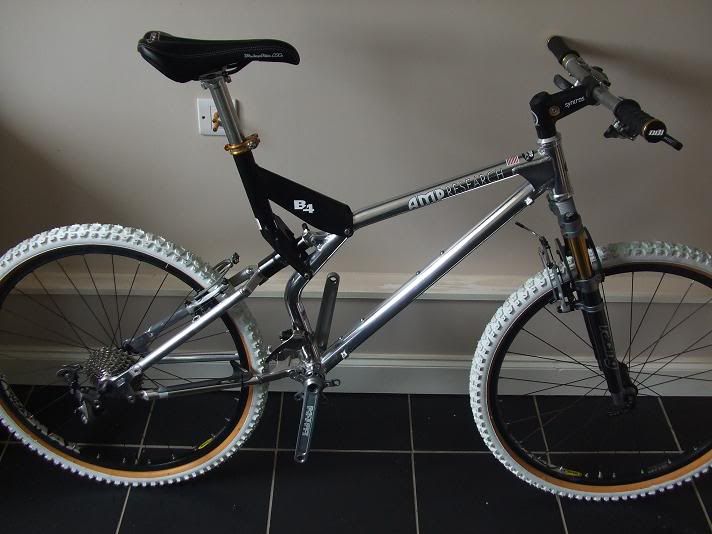 Here it is sitting in my Den, with me waiting like a predator to pounce on the 'MTB For Sale' section behind
I'm surprised how light this bike is. I didn't go for the weight weenies thing as I've mainly been concerned with looks but I will be interested to see how much it weighs.