Here's a nice little project for the Summer
AMP Research B4
Purchased the frame from a fellow member. It arrived and as with all my bikes I try to get them looking good as new again.
UPDATED 19/08/2010 This is how it currently stands and this thread shows how it go there
This is how it arrived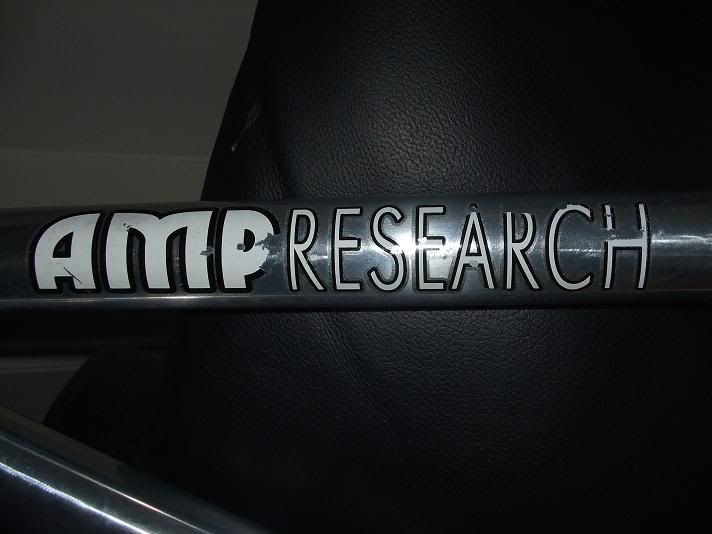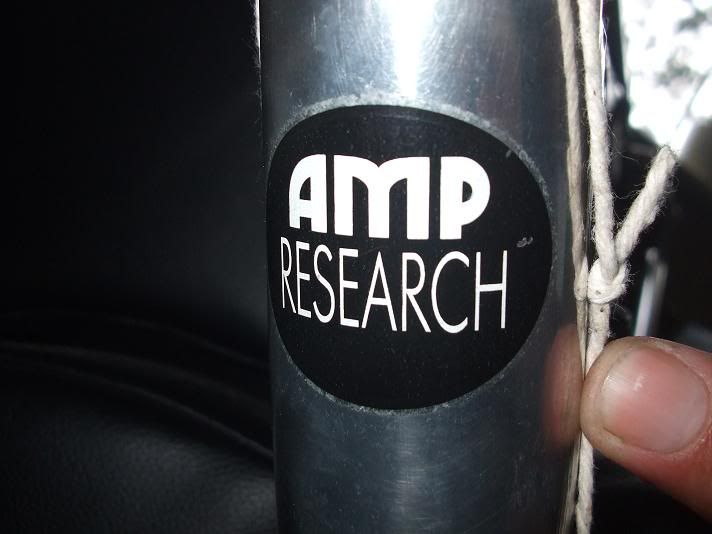 The frame itself was in excellent condition but the lustre on the polished aluminium was a little tired and the decals were incomplete and a tad worse for wear. So out came the Autosol and the polishing commenced.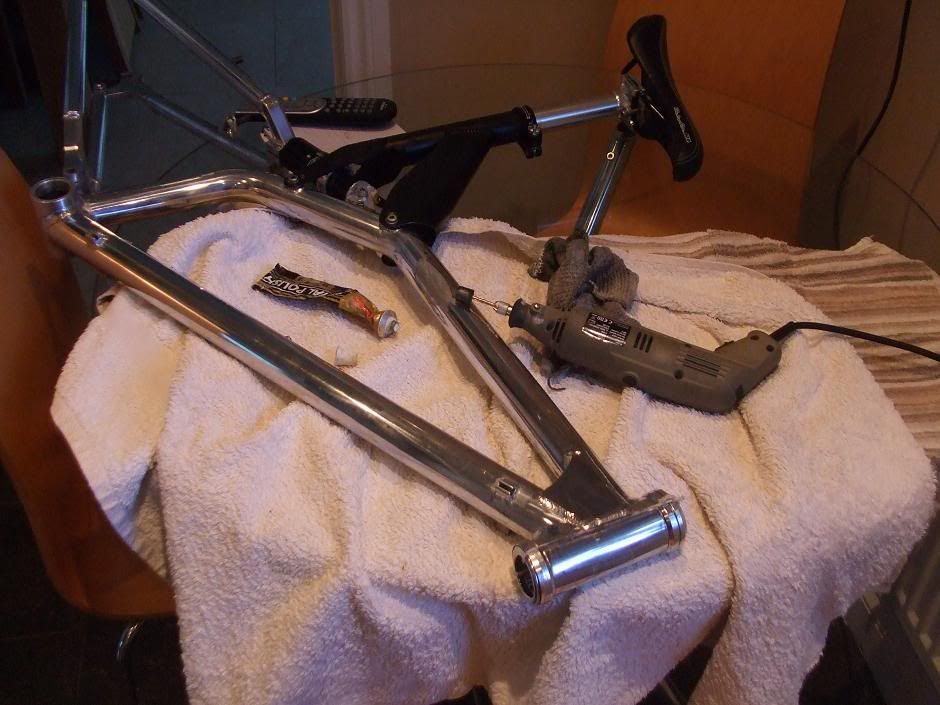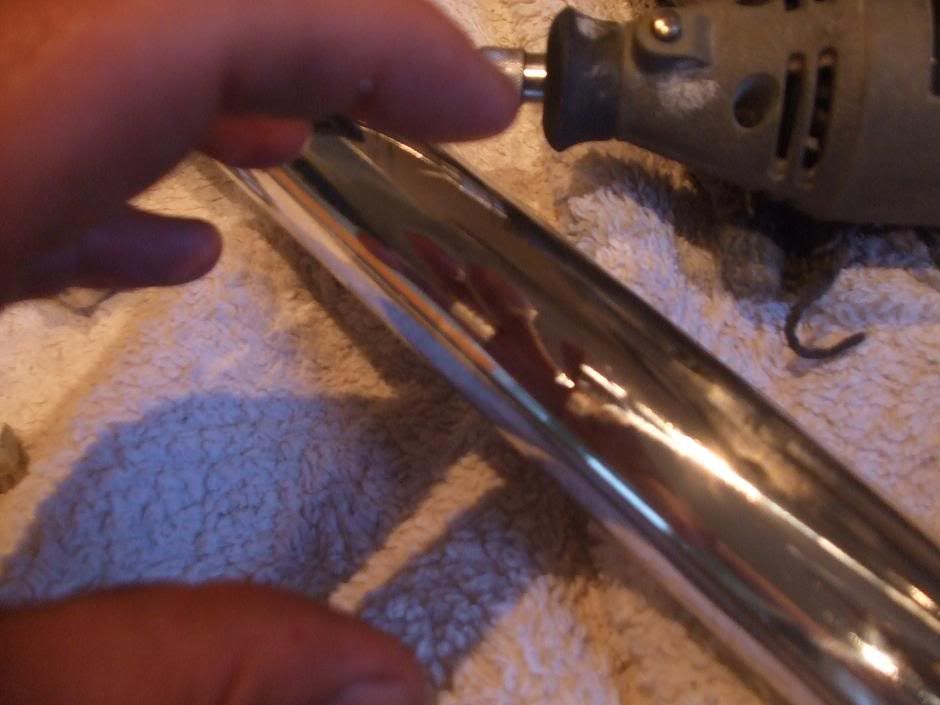 Our very own gil_m was able to produce a set of reproduction decals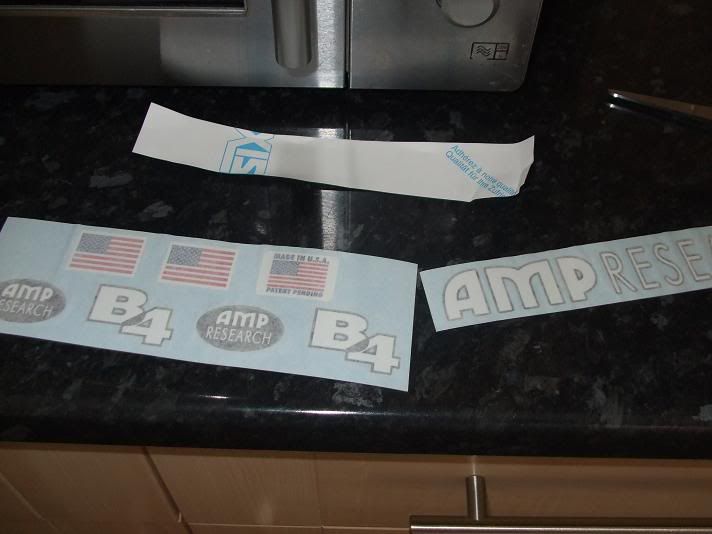 Starting to look a bit better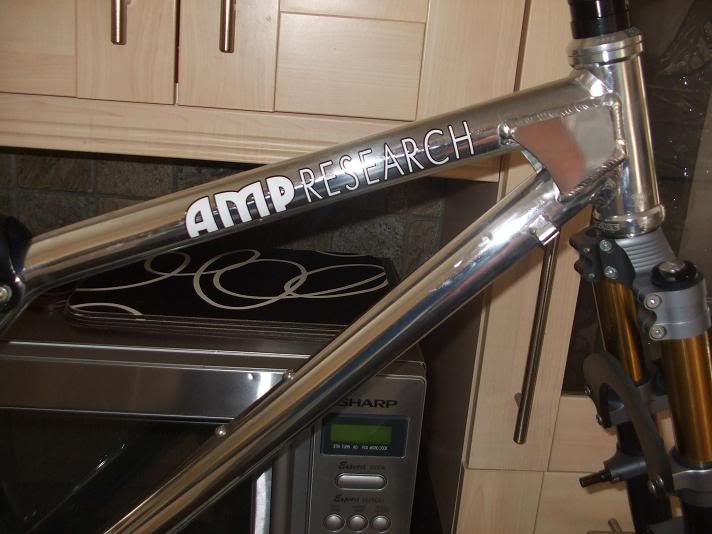 Some mint Pace Evo Pro Class Limited from Mr Burgundy.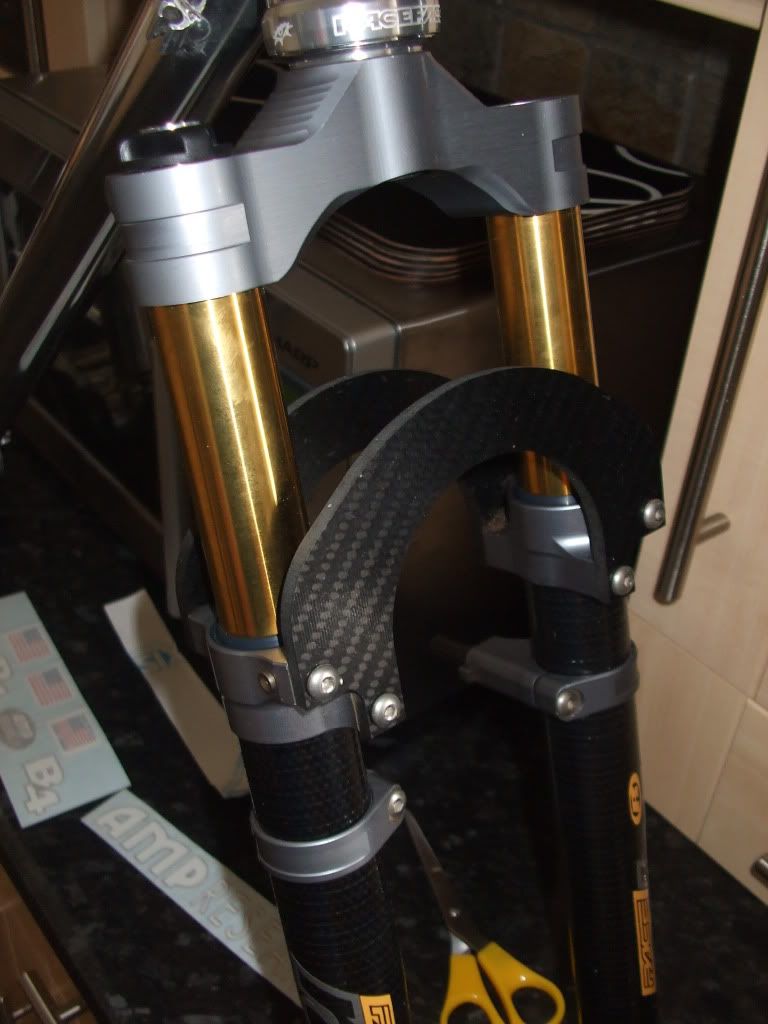 Raceface Chainset. Trying to match the finish on the Forks. the chainrings will be changed to a mixture of Gold and Black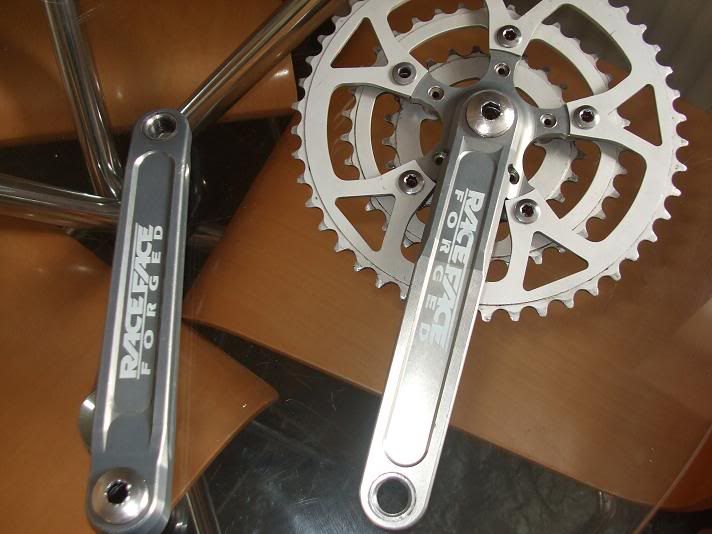 At the present this is how the components are looking
Frame: AMP Research B4
Forks: PACE Evo Pro Class
Rear Suspension: Risse Racing Genesis Damper
Chainset: Raceface Forged Turbine
Bottom Bracket: Shimano UN54 68mm 110mm
Rear Mech: Shimano XTR M952
Headset: Raceface Deus
Headset Spacer: Carbon Fibre 20mm
Stem: Syncros Ahead
Bar: Ritchey ForceLite 25.4 Flat Bar
Seatpost: Thomson Elite
Saddle: SDG BelAir RT
Grips: ODI X-Treme Lock-On Black / Silver
Tyres: White / Amber Wall 2.1 NOS beauty's
NEEDED - PLEASE HELP!!
Front Mech: Shimano XTR M950 series 34.9 Bottom or Dual Pull
Brakeset: Shimano XTR M950 series V Brakes or some NICE early Arch Rivals
Shifters: Shimano XTR M950 Series 8/9 Speed
Brakes: Real V Brake Levers CNC Silver (just missed out on ebay
)
Headset: Black or Silver Chris King, the bike deserves it
Wheelset: Mavic Rim, Rim Brake ONLY with Hope Ti Hubs in Ti, Gold, Silver or Black
Cabling: I'm thinking of getting braided Gold cabling for the Brakes and Gearing. Views would be appreciated
I've emailed AMP direct and although they haven't built bikes for 10 years, I've got to say that their customer relations are BANG ON. I'm in contact with Brion (NOT Brian !!) who hopefully will be able to sort out some genuine AMP disc adaptors and even a possible disc brakeset. I'm not holding my breath but he does think that there may be still some parts laying around and he is making some enquiries for me. Really nice guy and appreciates the Retro thing
Will post some updates over the next few days as I start putting it together