thought i'd share it here too for those who are not on mtbr.com and mtb-classic.de. my latest find... still needs some work but the naked frame shows it's beauty best. it's frame 33 from 1991, size 18". the paint is one of the three most complex "stock custom" paints, called Dinosaurs. the other two were California Yuppie and California Special.
got it complete with a mix of Mavic and Suntour XC Pro and a few newer parts and RS-1 painted to match.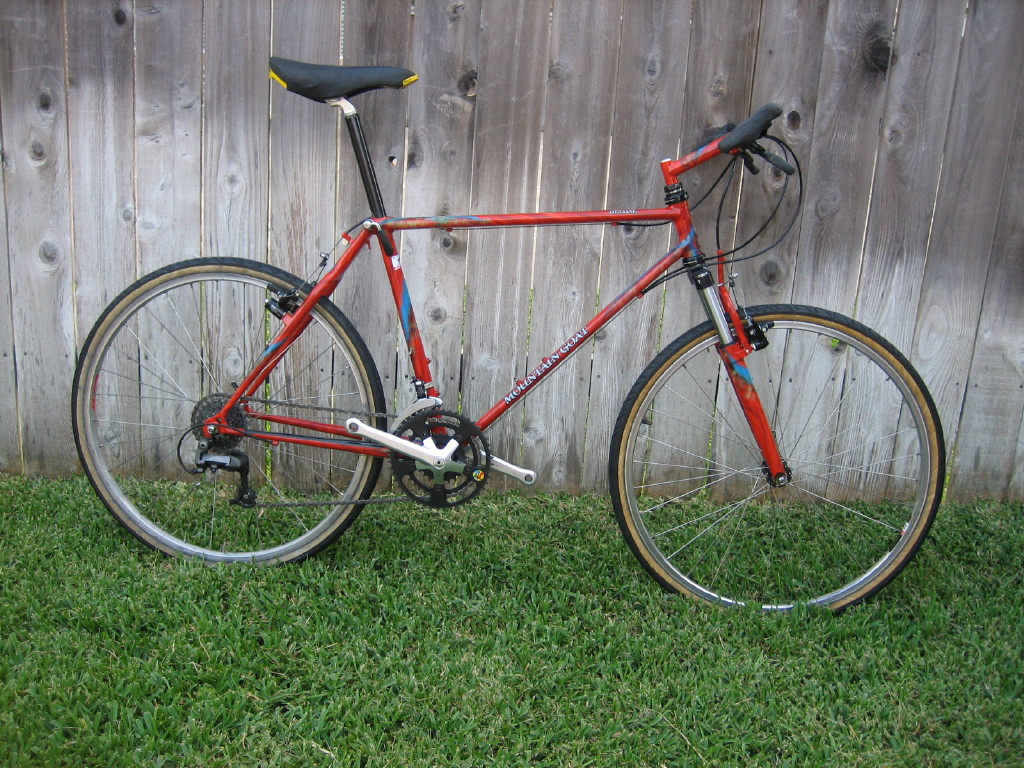 frame, fork and stem are in pretty good nick, just need to touch up some chain marks and chain suck and a few paint chips.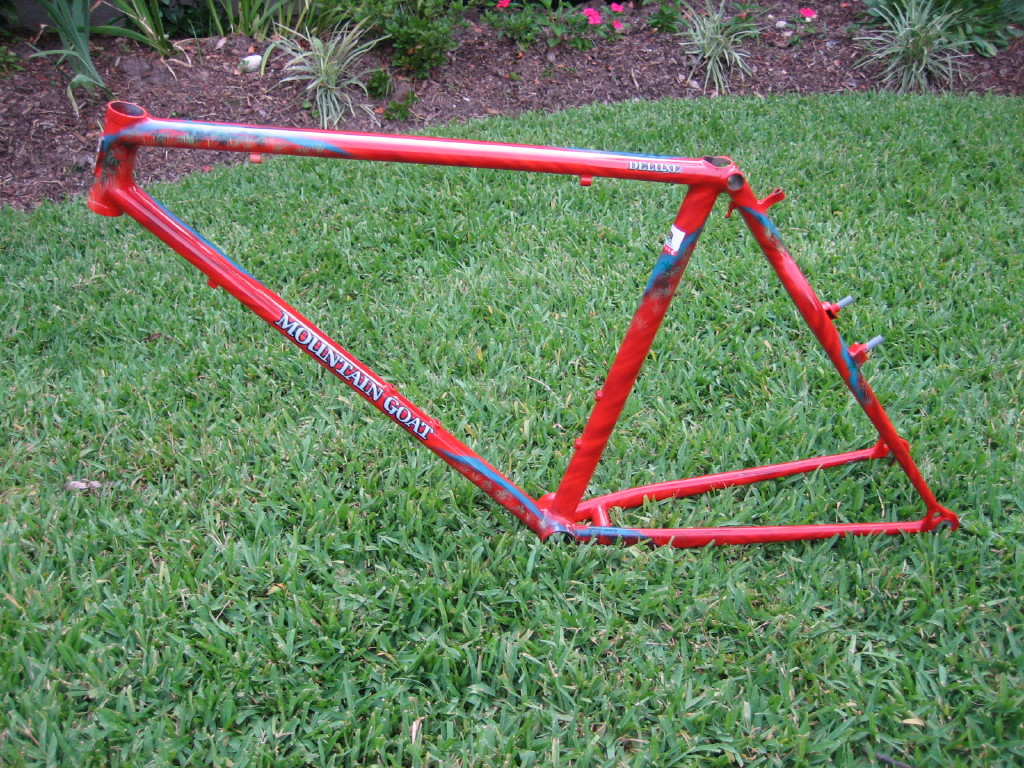 i LOVE that wishbone/seat tube/top tube area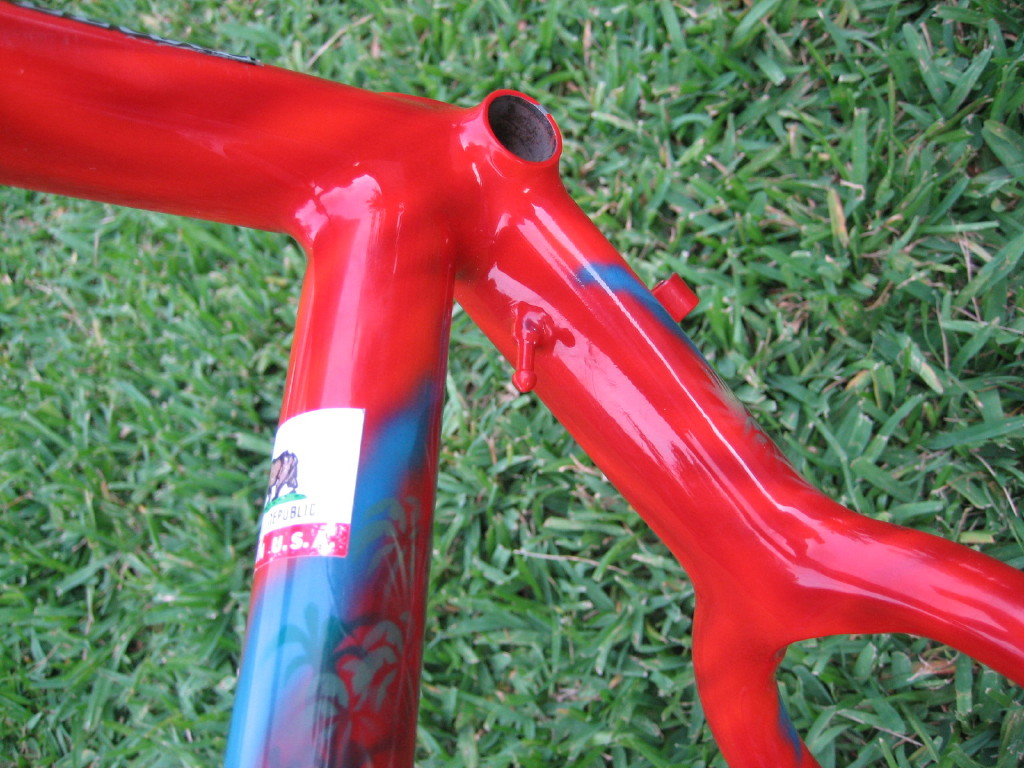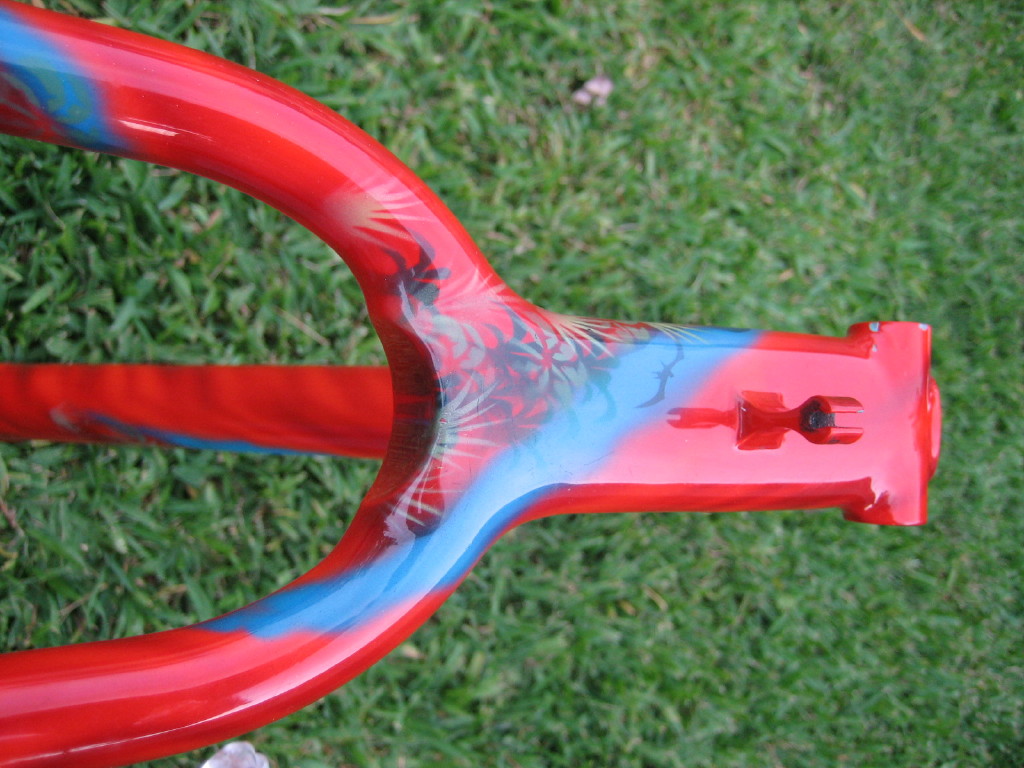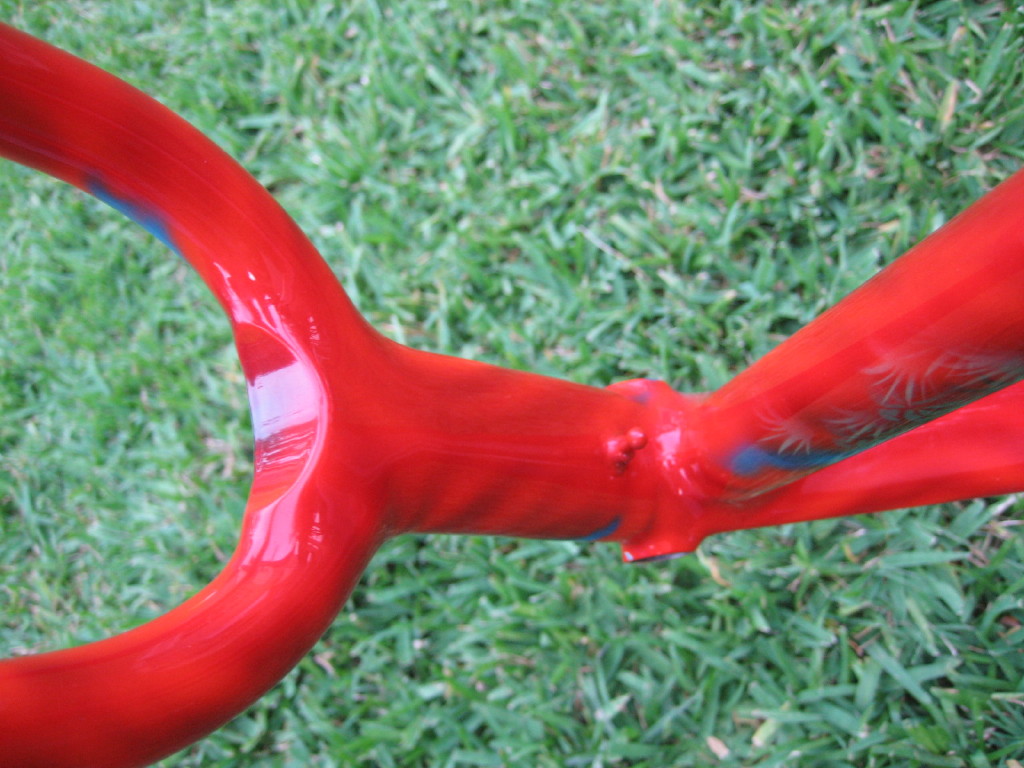 and the Dinos are just cute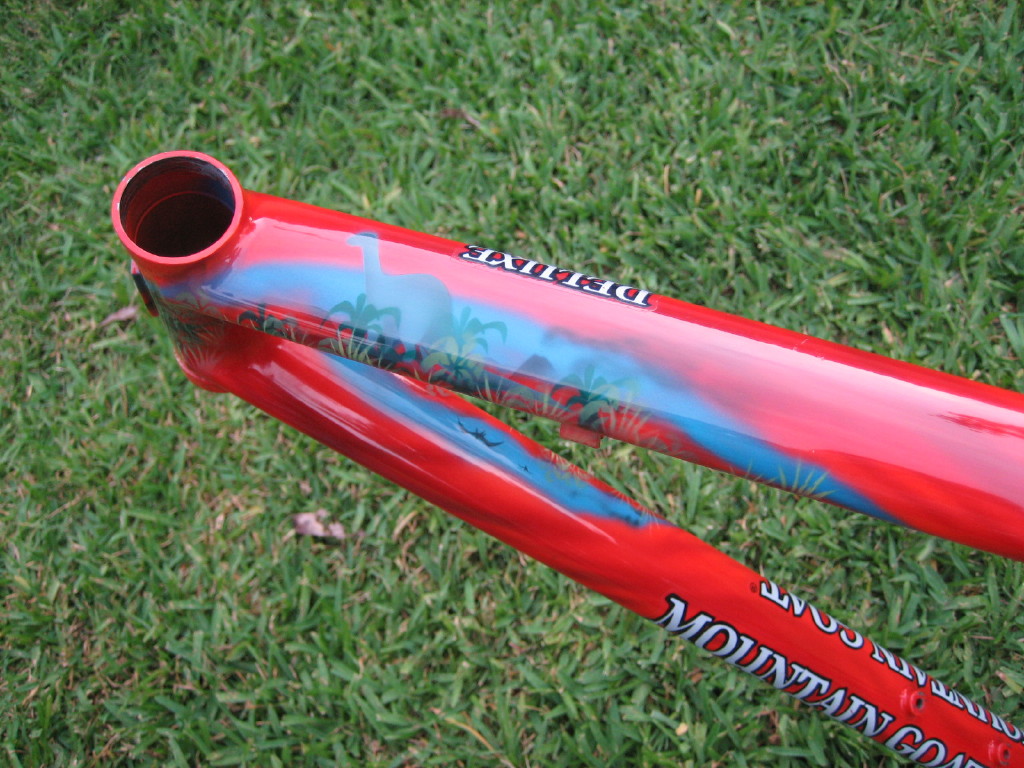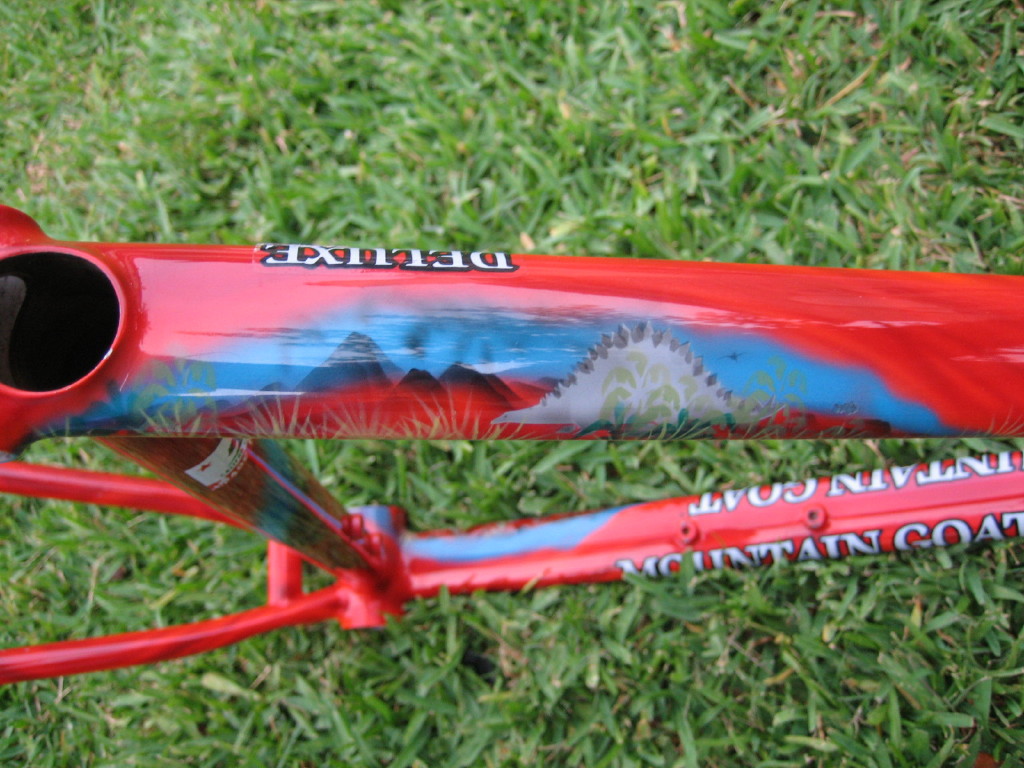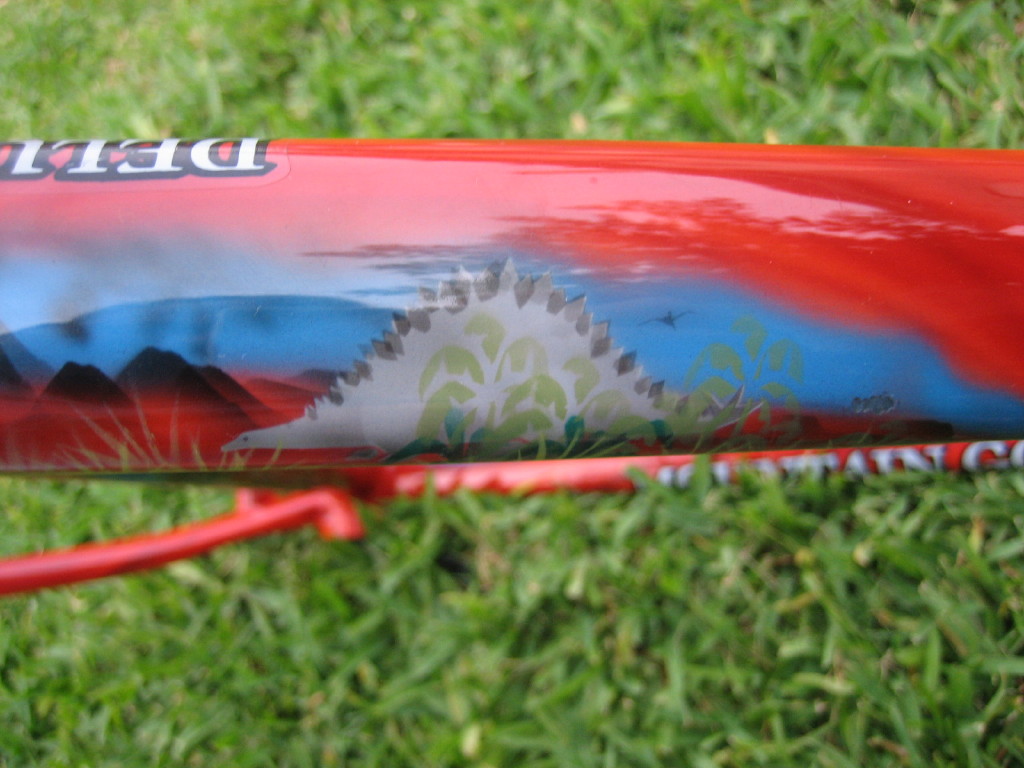 a few more photos are here
http://fotos.mtb-news.de/fotos/showgallery.php/cat/17830
pics of a Deluxe in California Special:
http://active-s.com/blog/archives/2007/02/mountain_goat_d.html
cheers, Carsten