some times ago I bought this RM frameset from the first owner and kept it in the shed for later, not knowing what I should do with it.
state was a little bit tatty with some rust traces and a corroded BB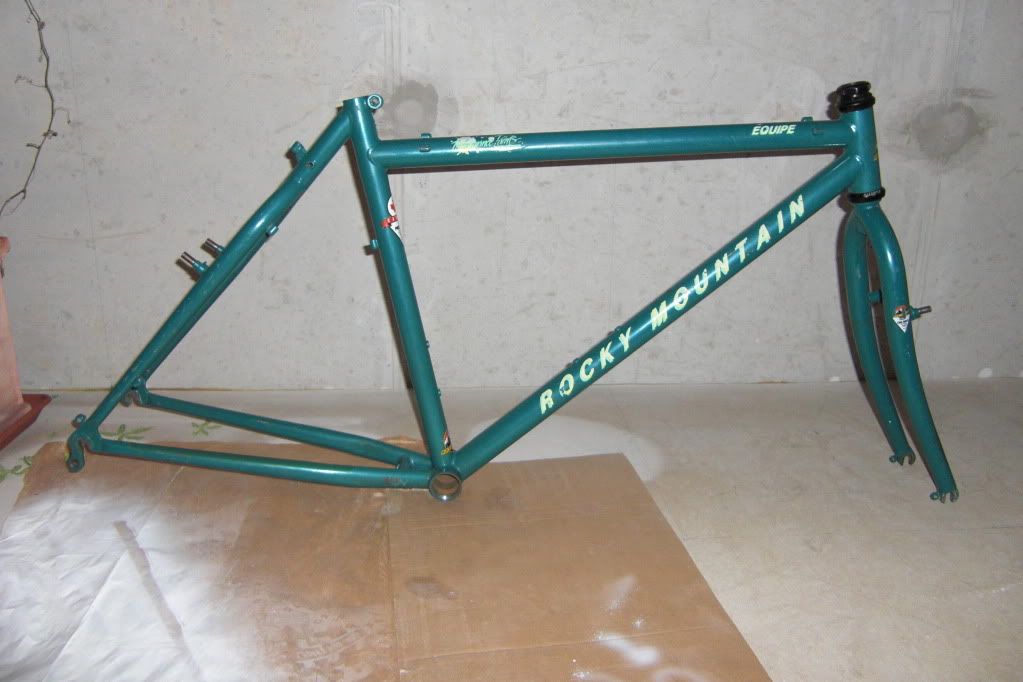 also had an issue with the seatpost diameter, but solved now.
viewtopic.php?t=101338&highlight=equipe
Idea was to get it singlespeeded and also refurbing the frame a little bit.
Starting removing the damaged decals, derust the BB, fluted the tubes with wax, doing some T cut to the paint aso.
Turned out nice
_________________
"My greatest worry is (when I'm dead) my wife will sell my bikes for what I said I paid for it"
WANTED:
any 1996 KONA frameset or full bike