Hi All,
This is a 1994 Koga Miyata SkyExpension. I picked it up yesterday. I am a very happy guy
It is my 2nd now. I already had the '95 model (finished it only 2 weeks ago). Pic of semi finished =>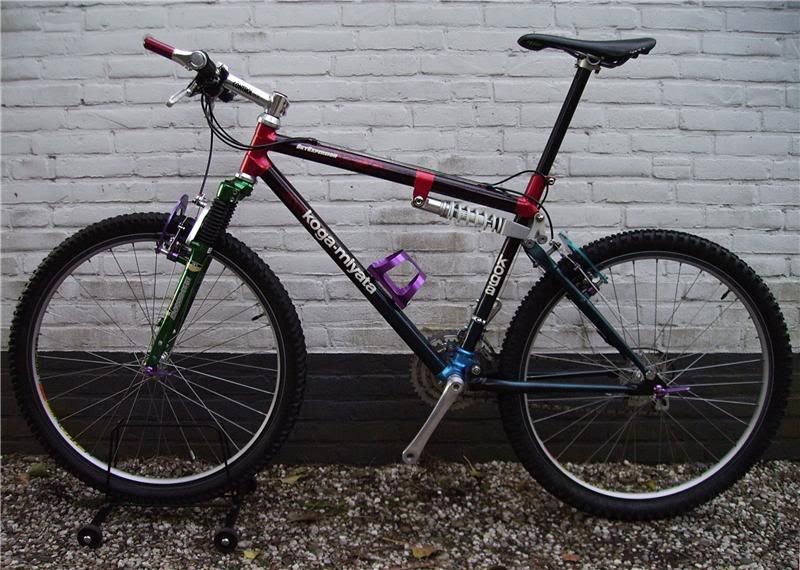 I am a really lucky guy owning both '94 and '95, as those bike are very rare. I am only missing '93 now. It was called RidgeRunner Suspension for that year.
When it comes on numbers this guy still beats me easily though
=>
Greg Herbold raced those frames in DH events in the early/mid nineties.
Due to bike storage reasons I won't keep this baby as a complete bike. I will probably hang the frame on display somewhere. The XTR groupset will be offered for sale.
_________________
official OW
2
0
1
0
Concours de Elegance jury member
Enter Elev12K's candy store
For Sale:
☆ Vitus FCK9
☆ Koga Miyata Survivor