Figured I needed somewhere to stick this up.... Am in the progress of rebuilding my old Proflex 957. I took it to bits 2 years ago as the frame started going seriously nasty.
Started off by sanding off what lacquer was left.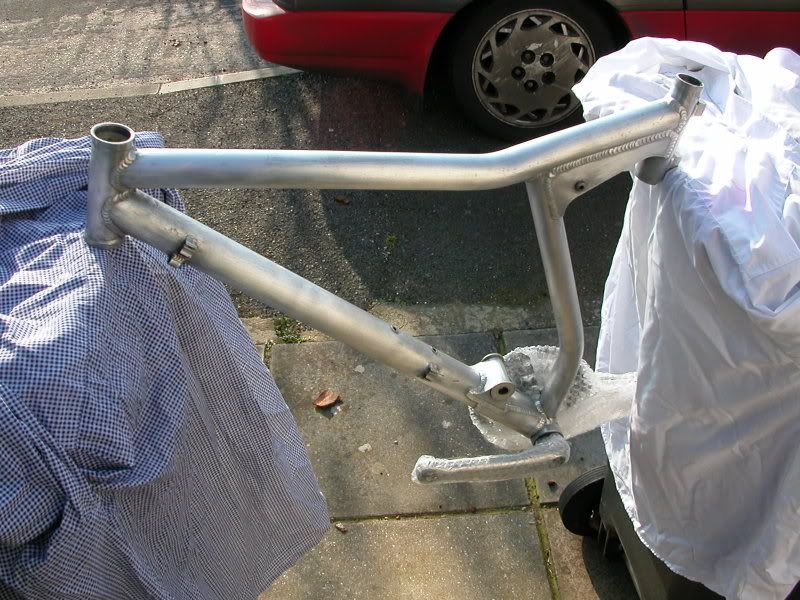 Rear shock taken off and spring removed to tart up
My first attempt at painting was definitely going for "impact"....
Now the parts lay around for 2 years getting scratched, and so this weekend with it being nice I decided to have another go.... Started off sanding all my crappy paint off again and this time ensuring I use grey primer
And now they have been given a couple of coats of gloss black, then dusted off with some VW black magic metallic paint. I will leave this overnight to harden off properly, and shall start lacquering tomorrow.
I have some replacement gearing and am aiming to re-use my Pace RC37 forks as the bike was awesome with them. Shall be retaining the XT V-brakes as well.
What I shall need though is a good value/quality 1 1/8" headset. Any ideas? May have found one now.
I will be after some original proflex stickers if that is possible too.