Made a little progress with the P7 this weekend, took it all apart and cleaned it. Mostly in good shape except for the headset. I don't want to spend too much on a new one as I'm hoping for new forks shortly.
Gone are the XTR on Mavic Citrus rims to be replaced with a snowflake laced Hope fr and a Middleburn rr, both in blue with grey Mavic rims. The 'old' wheels are going on the Zaskar.
The XT thumbies have been retired and temporary XT levers and shifters put in their place.
I got some Avid levers and v brakes 'free' with the wheels so they may go on when I find some XTR shifters. Or I may just go with a full XTR set.
The yellow X-Lite seat is binned in favour of a WTD Rocket V while I find a decent Flite Ti.
The yellow Ules grips will be replaced with black Ules grips (brand new, £3.99 on ebay, thanks Radar) or maybe some pre loved black/grey Lizard Skins.
Nasty plastic pedals are in the skip and spanking new Wellgo MG1s sit in their place. Cro Mo spindles, can't find any Ti.
The cranks and Pace rings will stay.
The LX rear mech now has a smart low miles Ultegra replacing it.
Gear cables are grey(and straight from the pack untrimmed as yet) and I'm trying to find my reel of grey brake outer from 12 years ago. It's here somewhere.
The Panaracers have had a bit of a scrub and they, as well as the XT v brakes, will be staying.
Before:
Now: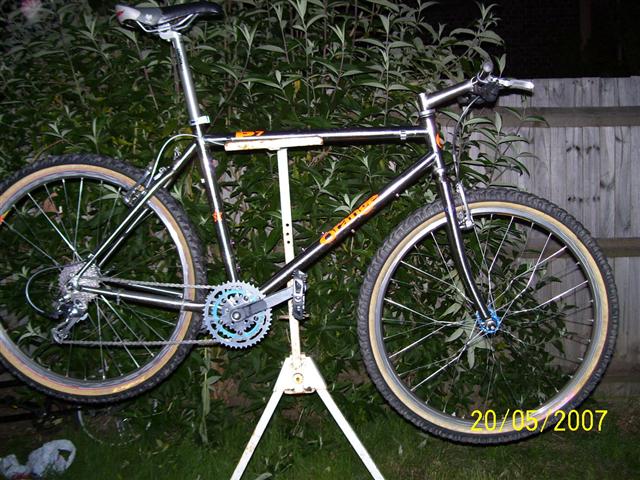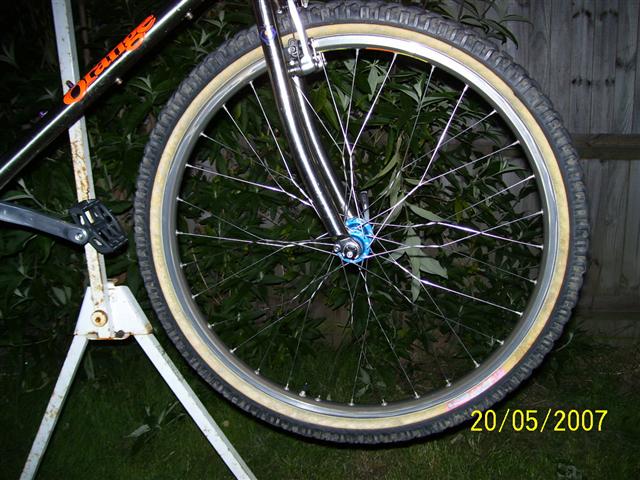 _________________
Orange Nickel P7 (96!) Rolling project
GT Zaskar project

I want your grey stuff! Flite Ti, Onza Ules, Ummagummas.