Just bought this off eBay. It will be a rolling restore, it's all servicable but I want to recreate my stolen '95 P7 as much as possible.
Currently
XTR hubs with Mavic 517 rr and 117 fr Citrus rims
XTR skewers
Mostly XT except for LX rr mech
XT thumbies
XT V brakes
Orange forks and stem
White Industries cranks
X-Lite seat
ControlTech seatpost
Onza bar ends
Yellow Onza Ules grips
Panaracer Dart fr, Panaracer Duster Pro R rr
Nasty plastic pedals
The previous owner had a bit of a yellow thing going on, I'm going grey. A sort of John Major of the retro world.
Can anyone confirm the year for me, I am guessing 95/96 because of the cable hangers.
Just found a seat post/fr mech data sheet on the Orange website. It appears that my P7 is a 98 or later. The forward facing seat clamp slot dates it. I'm devastated
Do I have to leave now?
I have a fair bit of NOS from the mid 90s which will be going on but I am still short a few bits.
Looking for grey Flite Ti , grey Onza Ules, White Industries hubs, X-Lite shifter hangers, grey UmmaGummas, XTR shifters.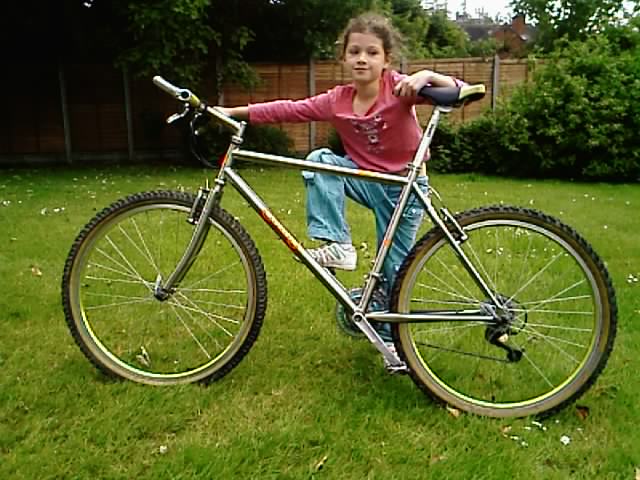 [/b]

_________________
Orange Nickel P7 (96!) Rolling project
GT Zaskar project

I want your grey stuff! Flite Ti, Onza Ules, Ummagummas.