I often spend more time thinking of how to change/adapt my built bikes in the shed than of acquiring new projects (am I the only one..?).
In this particular case, I am playing with the idea of putting some Deore XT m73* on the FRO; even though I like the looks and smooth shifting of the current XTR setup, it has always felt a bit posh on this frame
Would that be considered a downgrade, BTW..?
So, I'm on the lookout for the iconic seatpost sp-m730 in 26.8 and perhaps some other bits as I move along.
I did just notice a suitable front mech lying around though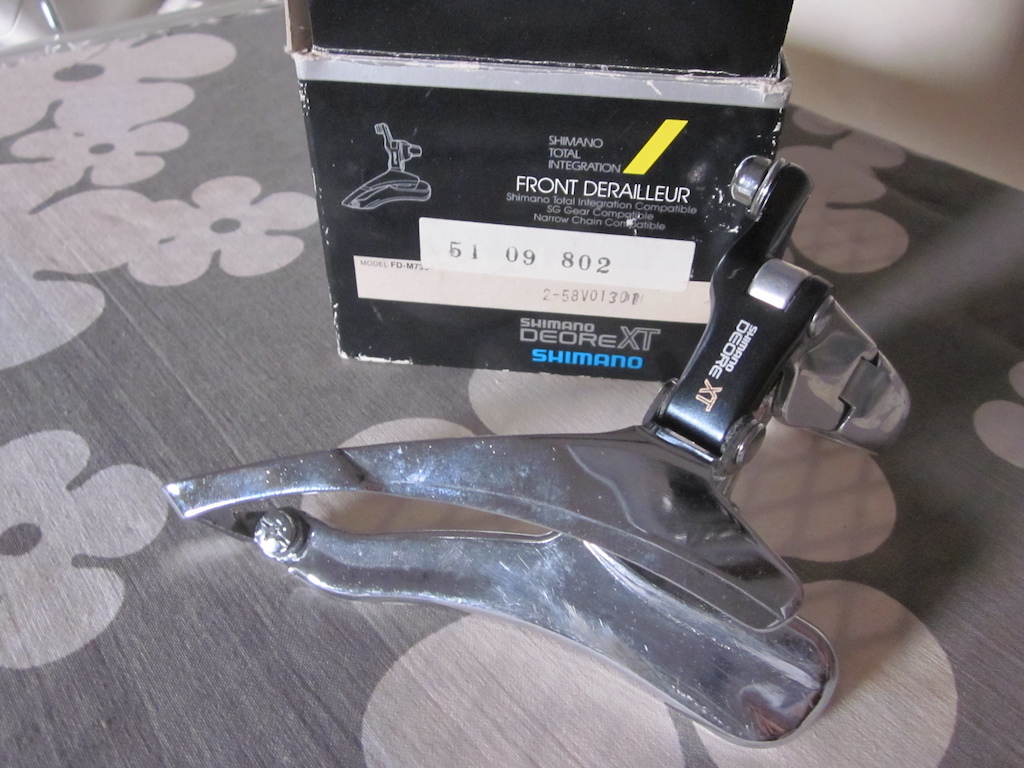 If I find the guts to actually start the re-build (unscrewing things and loosening the first cable is always a bit of a thing for me), I'll also be installing some thumbies, as well as a set of fc-m730 cranks.
Let's see how this works out!