mojo ti wrote:
He look's like Raleigh MT, same manufacturer ?
You're correct; apparently, she's the same as the Raleigh MT2000.
Stripped the frame today, apart from the cheapish BB that I for the love of G couldn't get out
. So no use in weighing. It is supposed to be ~1800 gram in this size.
Been thinking about the build for a bit: planning to put M3's on it. Still awaiting the correct steerer/crown assembly though, as I only had them in 1 1/4" flavor and I need 1 1/8".. Got some of those alternative elastomers in there that I sourced via this site: I'm curious to experience the ride eventually.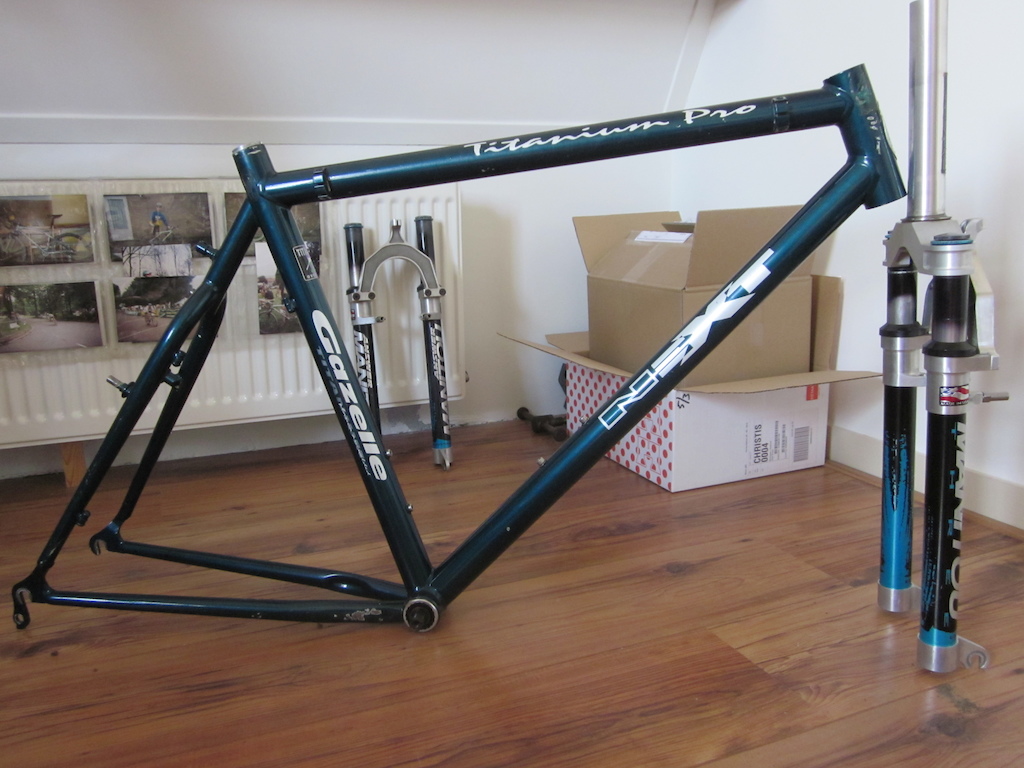 Other parts that I'll fit onto the frame include the following: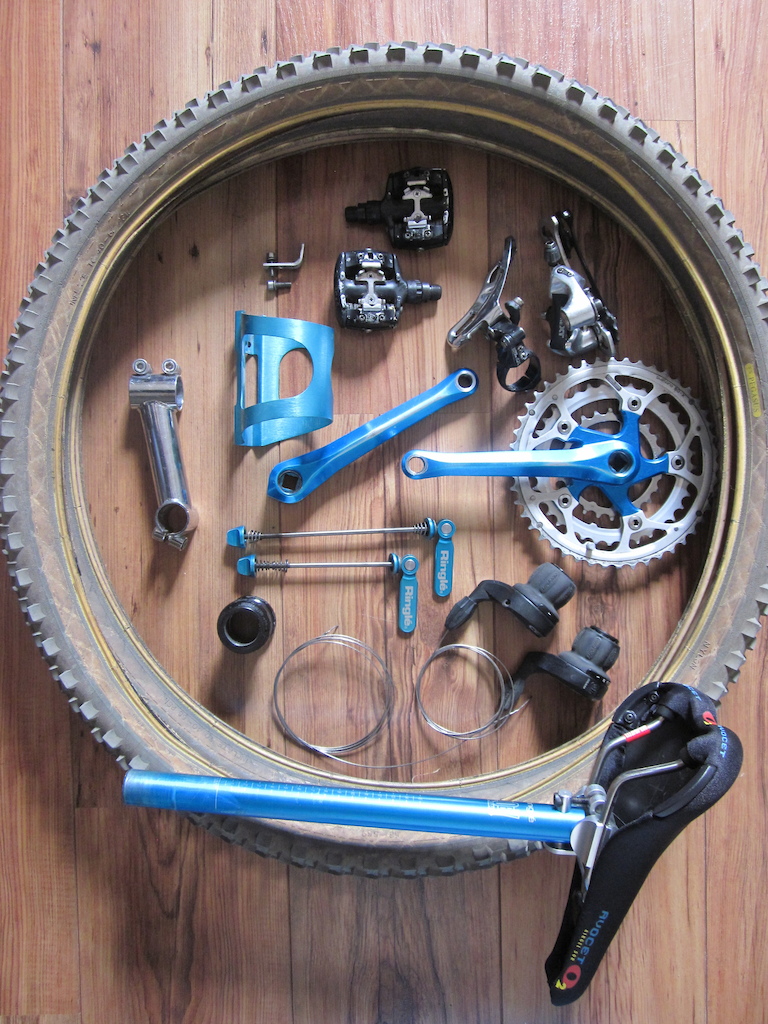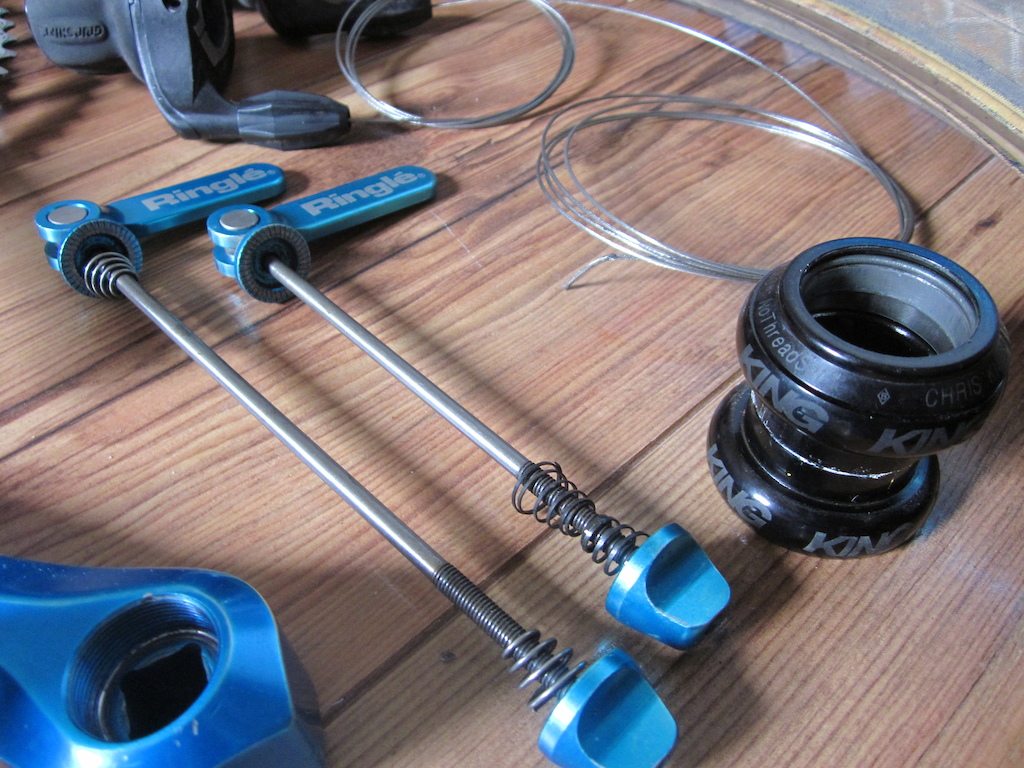 This will be my first ever build with Grip Shift (Shite?), as I'm planning to run Magura's (HS33 Quicksilver) on this bike, but maybe I'll shift to pods instead; let's see.
Wheels I'm not sure of yet: either the ones that came with it originally: black LX hubs on Mavic 217 SUP, or silver XT on 117 SUP (and there's also the set of Onza Porcupine re-issues that I have not ever ridden..). Stem is also undecided as for now: the silver in the pic, or a black Cattlehead, or ..?
Dug up a turquoise Hyperlite as well!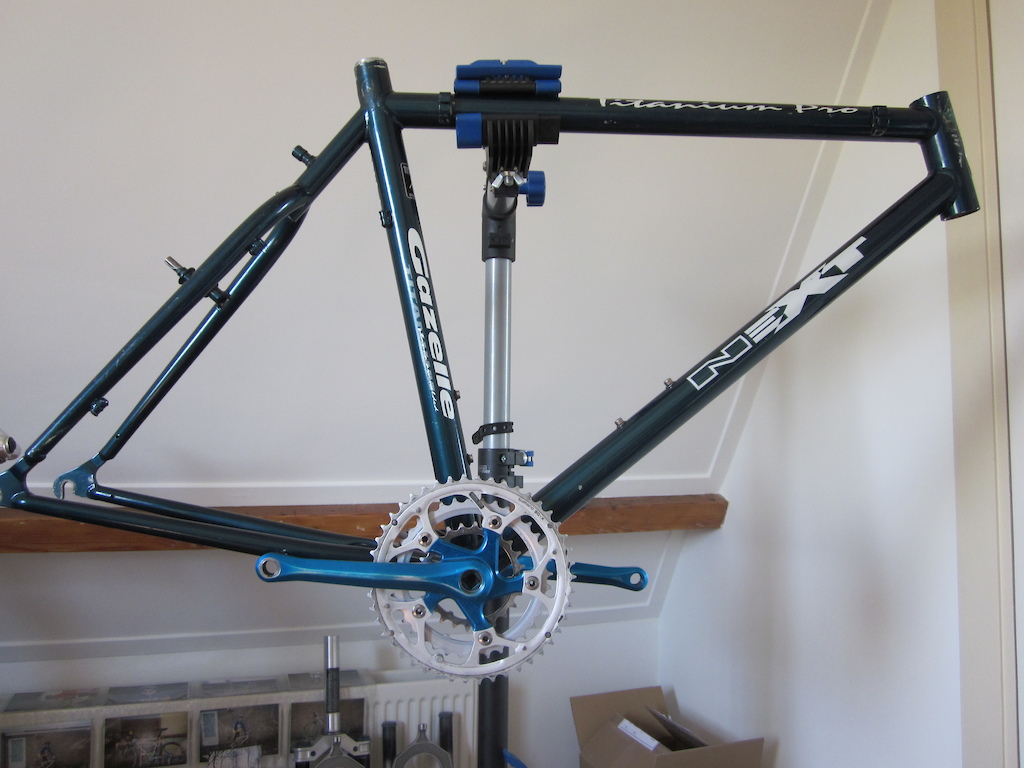 To be continued!