This weekend jobs - found a seat that will match the eventually Red/White and Black colour scheme.
5meters of gear outer arrived Saturday so I have fitted the gear inner and outers and done the indexing front and rear.
Also Shortend the chain (too much)
so had to add some links back in to get it right!
Also got the brake adapters on and used some spare caliper to get the adapters shimmed straight (the frame tabs were way out).
Today I had a sit on it to check the sag on the coil and WOW it feels Soooooo plush - if only it had a lock out on it for climbs! also I think its top out bump stop has gone as it tops out very harsh?
I would have done this all yesterday after noon but a planned 2 hour ride on my EMTB turned into a 4 hour nightmare (including pub stop) when I got the Bosch Error 503 - 10 miles away from home. Turns out my speed sensor spoke magnet has weakend so no speed is detected and all power is lost apart from what feels like 10% (bascially enough to negate the bosch motor drag). So I had to pedal a 50lb monster 10 miles home from Avebury. - all for the sake of carrying a spare £8 Magnet!!!!! I would have given my eye teeth to have been on the marin - it was proper murder!!!!
Just the brake and mud guards to do next
Anyway updated photos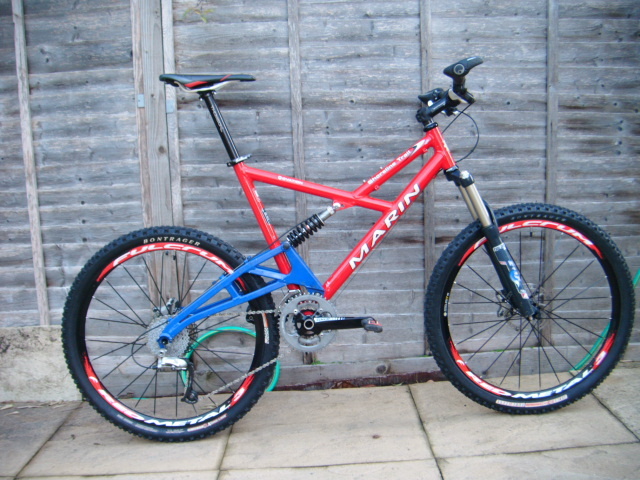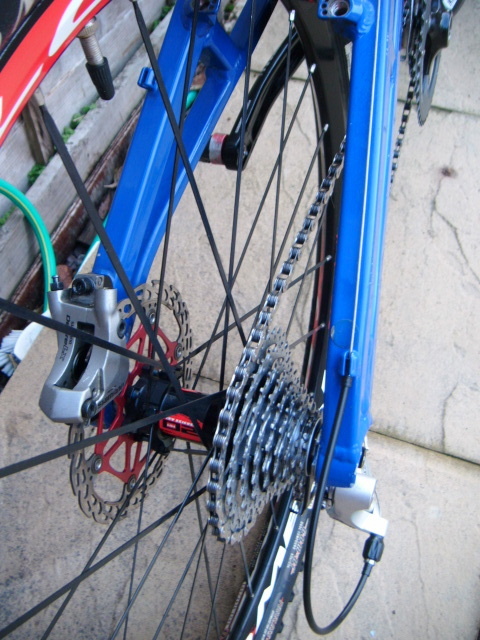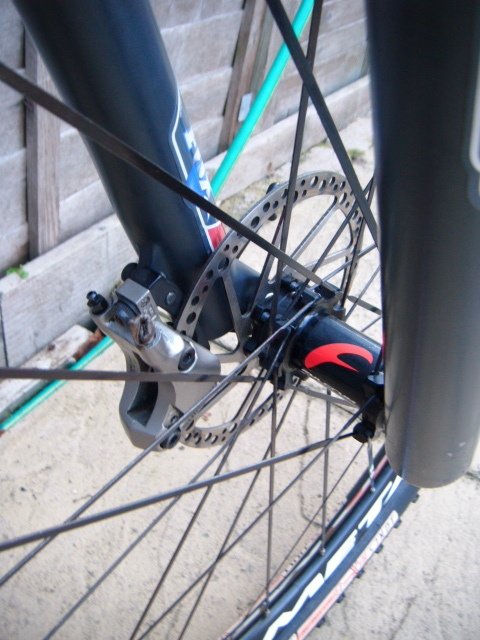 _________________
Super V - Delta V - Rush - Jekyll - 575 - Heckler - Hardrock - JW2
http://www.retrobike.co.uk/forum/viewto ... 0#p2877871