Stem quill rubbed down and popped on some wheels from the wife's bike to get a rolling chassis and get an idea of stem height for fit. Sun still out so couldn't resist getting a photo with some wheels on, even if they are crappy ones.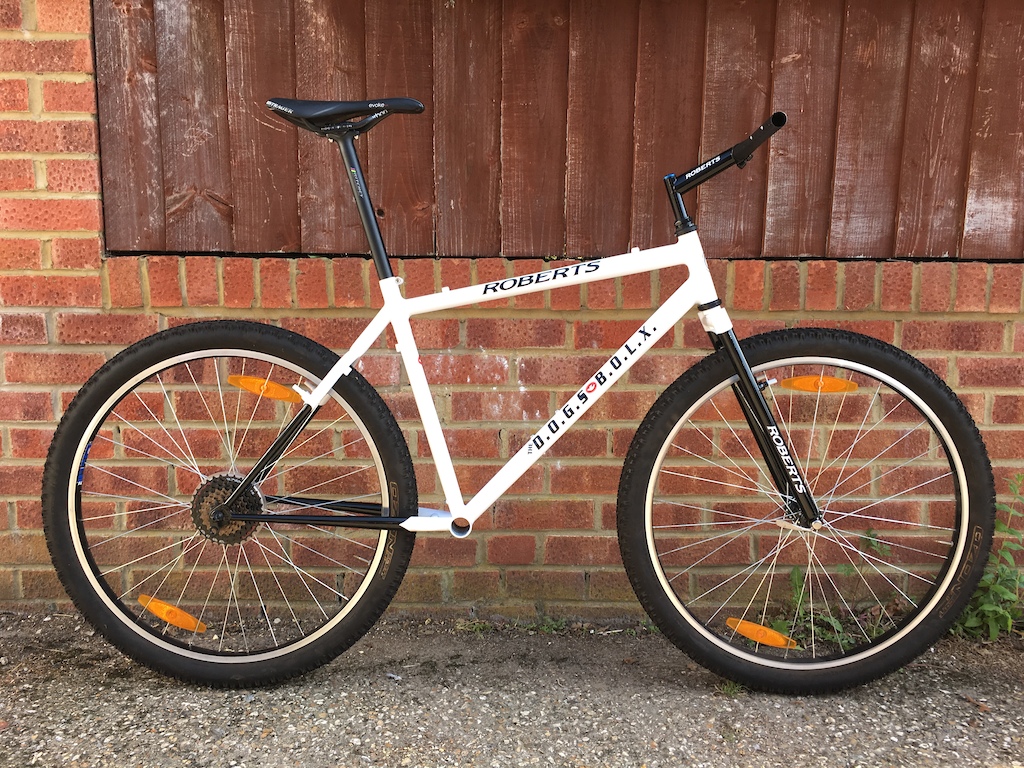 Still considering BB and Crank options but still considering staying modern. I'm toying between Middleburn RS8 which are softer, more curved and wouldn't look out of place on the frame or Hope Cranks which have a more industrial feel and may over power.
I'd still consider going back to period if the right set of black Cooks Cranks came along.