So I picked this frame up before Christmas from mkone. (Cheers buddy
)
I'd been looking for a frame to use for a build using Tioga parts. I'm not sure why; I just had this urge and after a bit of research a DB seemed the perfect choice.
However when I got my hands on it and did a bit more digging in the RB archive I had a change of heart and decided to go for a catalogue build instead.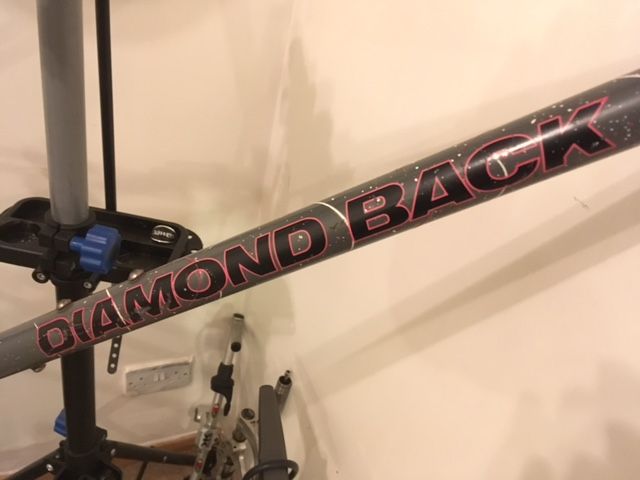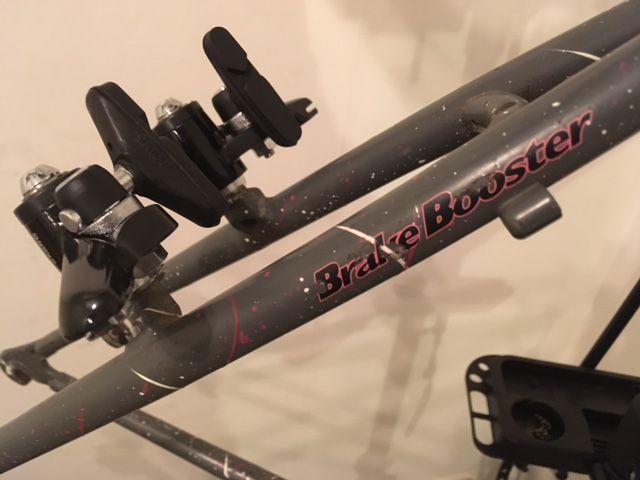 I also have a 91 Apex coming
which will now form the basis for my Tioga build, and also donate its Avenir parts.
The build for this will be mainly M550 LX, with DX M650 front mech (There was no top pull M550 mech) and DX thumb shifters. The Apex will donate its Aviner seat, post and bars along with its wheels- DX hubs and Aviner rims (These should ideally have LX hubs, but under the circumstances I can live with the deviation for now)
I need to source a Marzocchi XC100 fork, DX thumb shifters and Tioga headset. I already had a reasonable LX M550 rear derailleur
......and have managed to source NOS LX M550 chainset with bio-pace rings....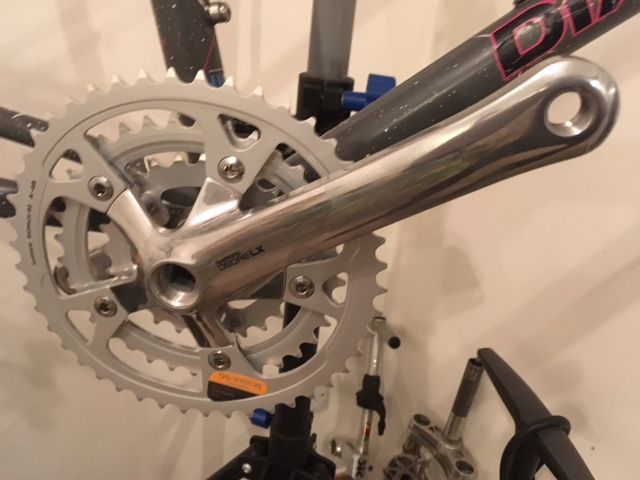 fitted using a new UN55 bottom bracket
.......and a NOS DX M651 top pull front derailleur with endless band mount.......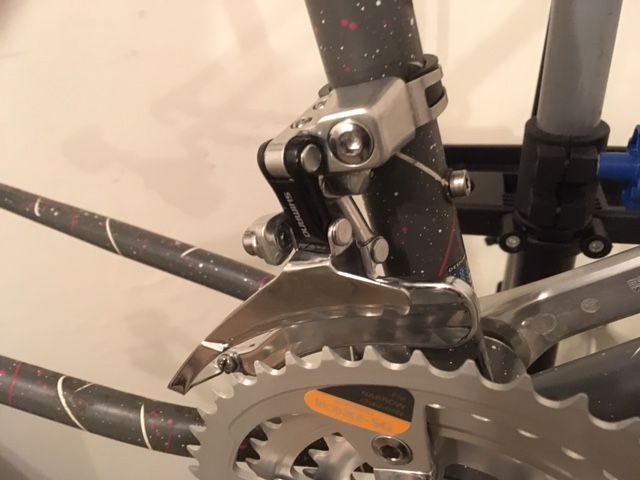 The correct 28.6mm band is currently winging its way from the USA as we speak.
I'm really looking forward to building the up. Until recently I'd never really considered Diamond Backs. Soon I'll have two!
_________________
Modern:
Cotic Solaris | Cotic Escapade
Retro:
1988 MF Explorer | 1991 DB Apex | 1992 DB Response | 1992 Dave Yates Diabolo | 1993 Orange Clockwork | 1994 GT Zaskar LE | 1994 Saracen Kili Flyer
WANTED
:
RS Mag 21 with 1/18" unthreaded steerer
|
DBR Dual Response