i have made a few changes to the 20. gone are the red odyssey parts.
added spoked wheels, the bike feels a lot more solid than with tuffs.
profile totem hubs, with envy rims. brake lever is now on the left! imperial chainring and dmr v8 pedals.
the bike now looks and rides alot better than before.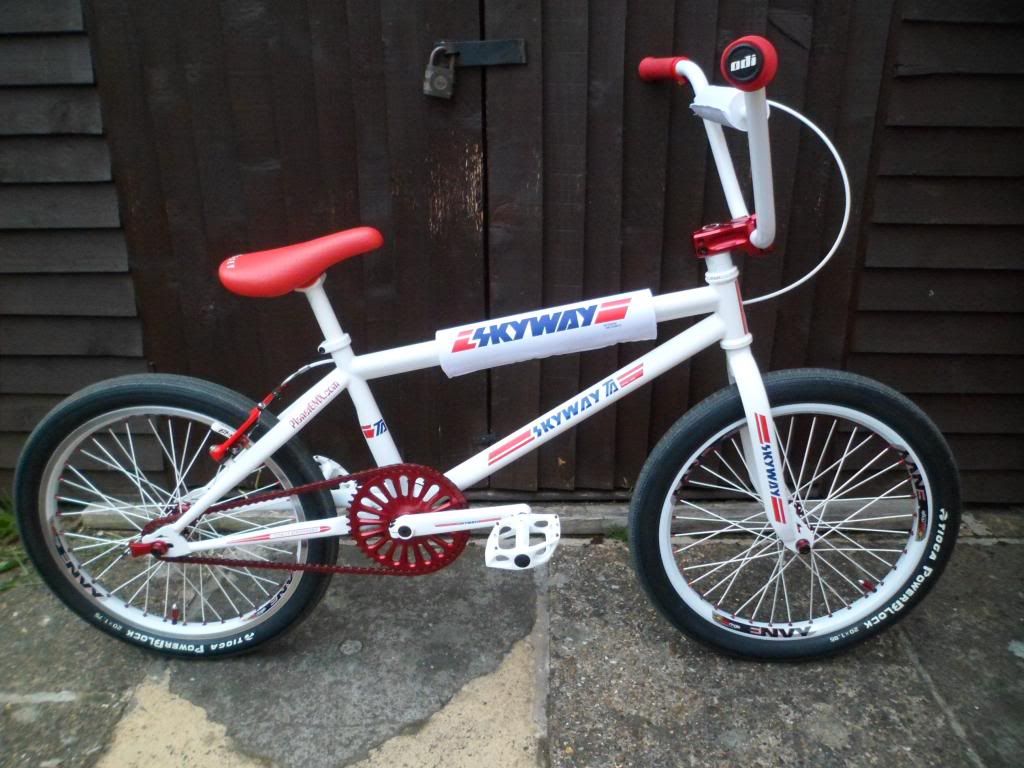 _________________
1993 marin team titanium. 2008 santa cruz bullit. 2009 cove stiffee; 2011 cove hustler. 2012 santa cruz highball 29er. Pashley Guv'nor. 2 Giant road bikes. Trek FX Hybrid. A tonne of bmx's